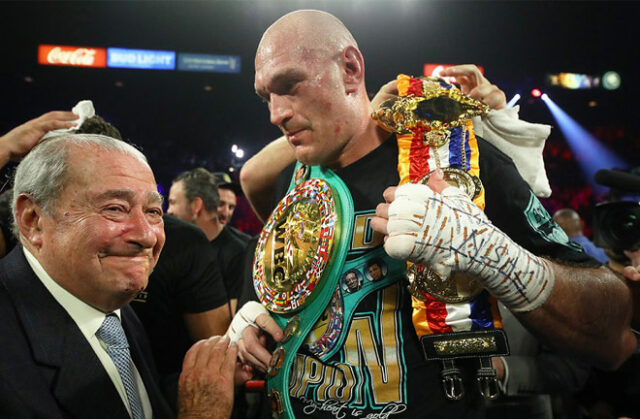 Top Rank CEO, Bob Arum remains hopeful that a deal can be reached for Tyson Fury to defend his WBC heavyweight title against Dillian Whyte, without the need for a purse bid.
The WBC ordered Fury to make a mandatory defence of his crown against interim champion and compatriot, Whyte last month.
Whyte's team were left disputed the WBC's purse split of 80–20 in Fury's favour and were vying for a figure closer to 55-45, with Whyte's promoter, Eddie Hearn confirming they would appeal the ruling through the WBC or legal means.
The governing body delayed the scheduled purse bid of January 11 by a week, although Fury's co-promoter, Arum says the purse bid, which is due on Tuesday could now be extended to Friday, but is optimistic a deal can be reached.
"I think unless an agreement is reached with Dillian Whyte, it [the purse bid] will go ahead sometime in the coming week," Arum said on talkSPORT Fight Night.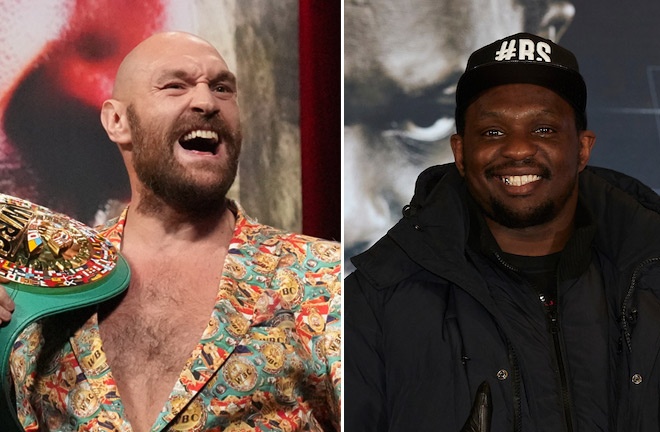 "Maybe not on Tuesday, maybe on Friday, but there it is.
"The WBC has decreed that Whyte will get 20 per cent of the purse bid and if the purse bid goes ahead, we'll figure out what that 20 per cent comes to.
"I'm always optimistic that a deal gets done before the purse bid.
"I don't think a purse bid does anybody any good.
View this post on Instagram
"I think the parties should sit down, there's plenty of money involved, and just work out a normal deal.
"Obviously there's talks to try and settle the matter so it goes ahead without purse bids."
Whyte lost his position as interim champion after suffering a shock fifth round stoppage loss to Alexander Povektin in August 2020, but regained his his status with a fourth round knockout win in the rematch in March.
The 33-year-old Brixton man is involved in an arbitration case against the WBC over his long-awaited title shot and Fury, who defended his belt with a dramatic 11th round stoppage victory over Deontay Wilder in their epic trilogy bout in October, will not wait around according to Arum, with his return targeted for March 26.
"If Dillian Whyte is not gonna fight for whatever reason, obviously we're not gonna keep Tyson Fury – not gonna make him pay the price of waiting," the veteran promoter added.
"Fury wants to fight and wants to fight sooner rather than later.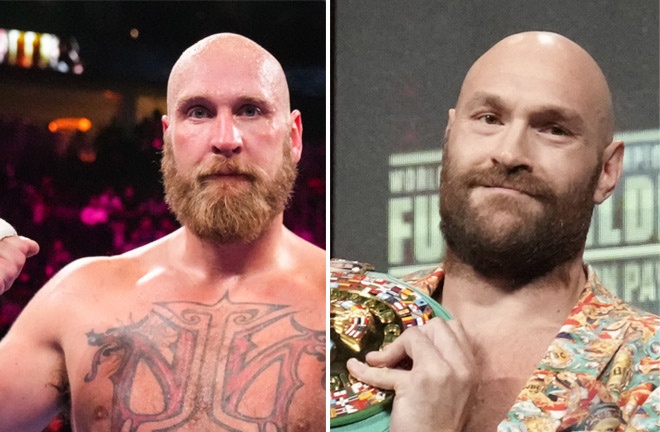 "We can look around, get a good, decent opponent for him to fight if Whyte isn't available.
"You've got guys like Robert Helenius and Manuel Charr."