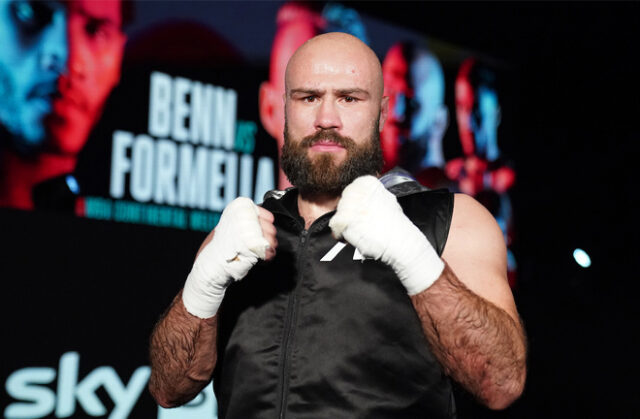 Alen Babic has predicted a swift knockout victory over Mark Bennett and does not expect the former Ultimate Boxxer finalist to trouble him on Saturday night.
Babic (7-0, 7 KOs) looks to extend his perfect record when he clashes with Bennett (7-1, 1 KO) on the undercard of the vacant IBF featherweight world title meeting between Kid Galahad and Jazza Dickens from Matchroom's Fight Camp, live on DAZN.
The popular Croatian heavyweight has stopped all of his first seven opponents and has yet to go into the fourth round as a professional and 'The Savage' is expecting another win inside the distance against 'Bad News' who has not fought since losing to Nick Webb in December 2019.
"I want blood, if there is no blood I didn't do my job," the 30-year-old said on a media Zoom conference call on Tuesday.
"He's the worst of my last four opponents and there is no way [he takes me rounds].
"Mark Bennett is going to be in a world of trouble. I'm going to throw 100 punches in my first round, count it.
"I think it's going to be over inside two [rounds], because I have to respect my other opponents which were much better than Bennett. Out of respect to them I'm going to destroy Bennett.
"I can feel it it's going to be a bloody battle."
Babic returned after an almost seven month lay-off due to a shoulder injury to stop Damian Chambers in three rounds in Newcastle in June.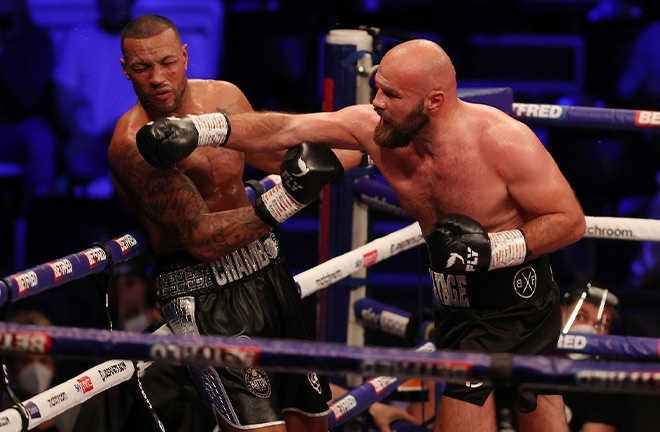 'The Savage', who weighed in at 209lbs for that fight has said on record he could fight at cruiserweight and is ranked in the recently-formed WBC bridgerweight division.
However, after sparring with Joe Joyce ahead of his victory over Carlos Takam last month, he believes he answered question marks over whether he can compete with the heavier contenders after appearing to hold his own with the 'Juggernaut', who weighed in at over 263lbs for his clash with Takam.
View this post on Instagram
"Sparring is harder than an actual fight," Babic added.
"Because, in sparring you can really do everything, every combination. In the fight, you don't do half of those things.
"But, I think I answered a lot of questions right there with the Joyce sparring. Even he was surprised, everyone was surprised.
View this post on Instagram
"I came into Joe Joyce sparring with zero days' notice, they just called me and I came and I did 14 rounds.
"You don't do that with Joe Joyce unless you're a savage and he's bigger than me by like 50 kilos."
Watch the full conference call with Alen Babic below: