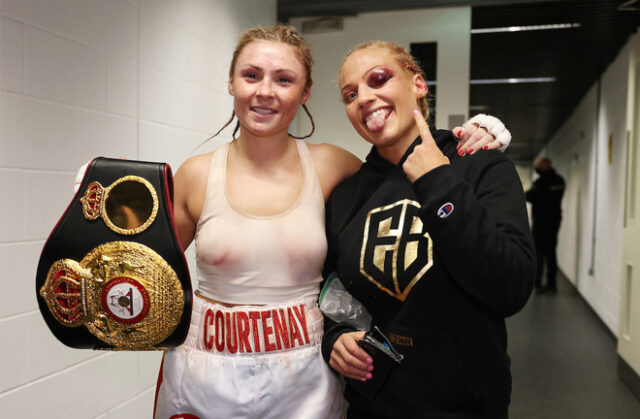 Ebanie Bridges says she was "blessed" with the opportunity to face Shannon Courtenay and was pleased to demonstrate her heart to the UK fans.
Bridges (5-1, 2 KOs) fell short in a bid for the vacant WBA bantamweight world title against Courtenay in April with the Brit winning a gruelling unanimous decision, after 10 hard-fought rounds.
The Australian made it to the final bell and fought with her left eye almost completely closed for over two rounds, however the 'Blonde Bomber' sees the experience as a learning curve, ahead of her return to the UK this Saturday night.
"I was upset at first," Bridges said on a media Zoom conference call on Tuesday.
"But it didn't take long for me to realise the impact that fight had on people and the response that I got and I don't cry over spilt milk.
"It's a loss, but in life you get so many losses and so many let downs you've got to get pick yourself up and move forward and go with it and everything happens for a reason.
"So, I didn't look back on it. Obviously I looked back at what I could do in the future and all these kind of things, but it's all learning for me and I was just blessed for that experience and like you said my stock's going up.
"And I was blessed that I was able to show the UK, not just my fighting skills, but the heart that I have which only comes when you get in those situations."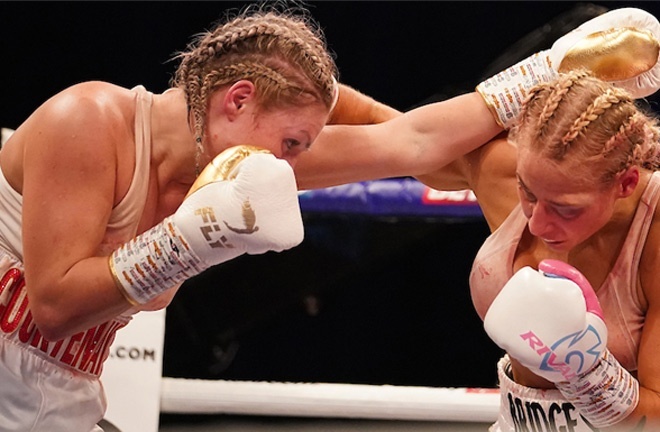 The 34-year-old looks to bounce back from her first professional loss when she tackles Bec Connolly on the undercard of the vacant IBF featherweight title showdown between Kid Galahad' and Jazza Dickens at Matchroom's Fight Camp on Saturday night, live on DAZN.
Connolly (3-9) has been halted just twice in her nine losses against Terri Harper and Natasha Jonas, whilst going the distance in defeat to Rachel Ball, Ellie Scotney and Ramla Ali in her last three outings.
View this post on Instagram
The 'Blonde Bomber' believes she will present the Brit with a different test and is hopeful of making a statement by securing a stoppage.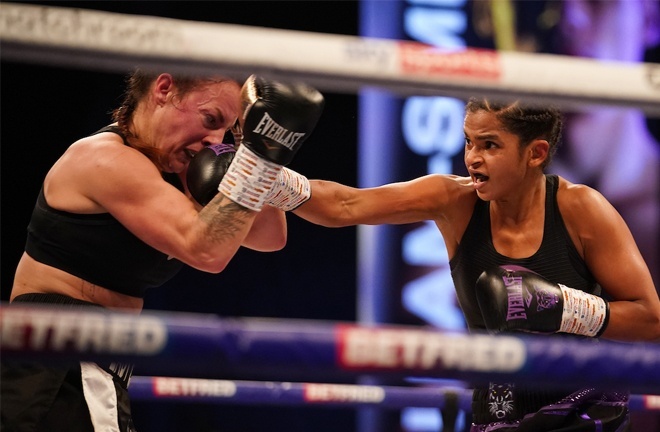 "I feel like if I'm able to stop Bec Connolly at 118 [lbs]," Bridges said.
"The lightest person that's ever fought her and the first time she's ever had a full camp or anywhere close to a camp, I think that's going to make a big impact, because these girls are stopping her or fighting Bec when she hasn't had any preparation.
"So, yeah 100% if I can stop her it will be a big point to make, but I'm not banking on it. I'm going to go in there and I'm going to box and do what I do and looking to hopefully break her down and stop it early."
"Bec is very durable, but I definitely think I'm able to stop her and I'm able to break her down, do some things to her that others haven't.
"I'm coming into this fight with a very different style to a lot of the other girls that she's fought that don't have my style. We'll see, [I'll] hopefully break her down in the mid-later rounds."
Watch the full media Zoom conference call with Ebanie Bridges below: