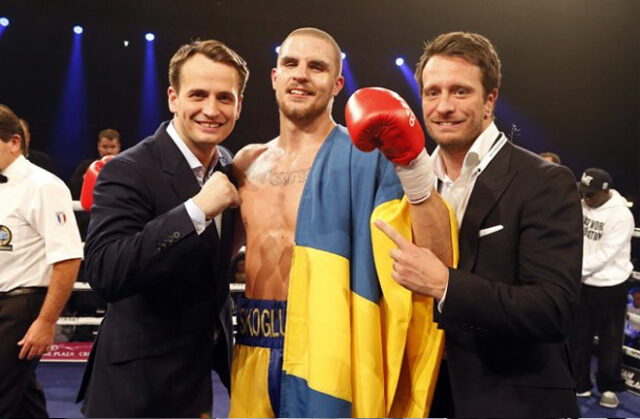 It verges on the unthinkable that boxing was banned in a major European country from 1970 to as recently as 2007. In Sweden this was precisely the case.
In neighbouring Norway the ban on boxing lasted between 1982 and 2016, giving its citizens a 33 year ban on the sport, compared to Sweden's 36.
A bronze statue of Sweden's one and only World Heavyweight Champion, Ingemar Johansson cuts an imposing silhouette in the city of Gothenburg, showing a clear pride for the nation's greatest ever fighter.
I find myself in state of confusion as to why boxing was even banned and why for so long?
Especially when there is a clear appreciation towards those who have fought under the blue and yellow flag.
To find out more about the 36-year exile boxing had from Sweden, proboxing-fans.com spoke exclusively to former professional fighter and now promoter, Robert Nordman.
The Gothenburg-based promoter was the first to host a boxing show in his country since the ban was lifted 14 years ago.
"The ban on boxing in Sweden was started by the government in 1969 on the 28th November, it came into effect on the 1st of January 1970 where they banned all professional boxing." 
Robert being born in 1972, he would know no different. But how would he come to love boxing in a country that had banned the sport.
"My father was a boxer, he was an amateur and actually got an offer (to turn professional) with Cus D'Amato. He was supposed to go to America, but I don't know why he didn't go. My Father was born in 1936, so he had stopped boxing before the ban."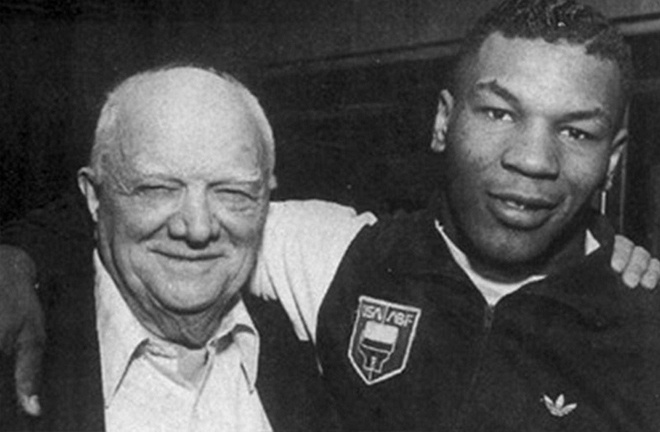 What happened to gym's and the fighters that used these facilities?
"You were not allowed to compete [as a professional boxer] in Sweden, no exhibitions were allowed and you were not even allowed to do sparring.
"In 1983, when I started boxing everybody used to spar in secret, I'm not too sure what it was like at the beginning of the ban.
"Obviously there were still professional fighters in Sweden during this time, they would need to spar to get ready for the fights. A lot of people would have to go outside of Sweden to get sparring."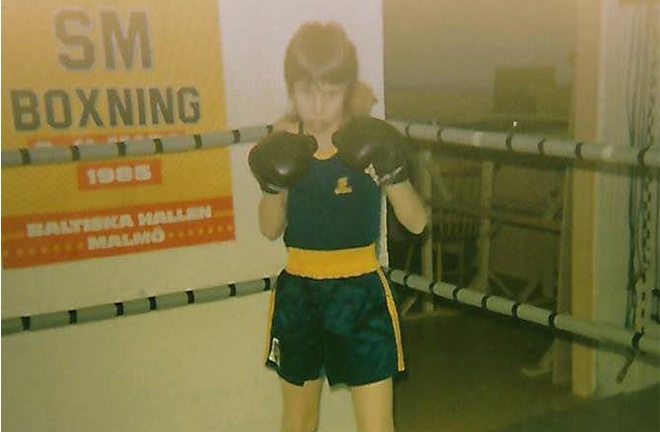 I had to know, how would they manage this process in secret?
"The doors would be locked, they would cover all windows so people couldn't see.
"It would happen in the all the normal boxing clubs. So each boxer would have an amateur gym they would have started at, they would train there and have to do the sparring undercover.
"It was like liquor! If you couldn't see it, you couldn't really do anything about it."
Despite the suspension on pugilism, Sweden was still producing good fighters competing at a high level.
"During the time I was boxing we had; Ander Eklund, former European champion who was knocked out by Frank Bruno. We also had George Scott, he won a silver medal at the Olympics and then went off to America.
"We had a professional team in Stockholm, Paulo Roberto trained out of there. Fredrik Alvarez would mainly fight in Denmark also.
"All these guys would go to countries like Finland a lot, the Stockholm guys would got to Hungary quite a bit to train and spar."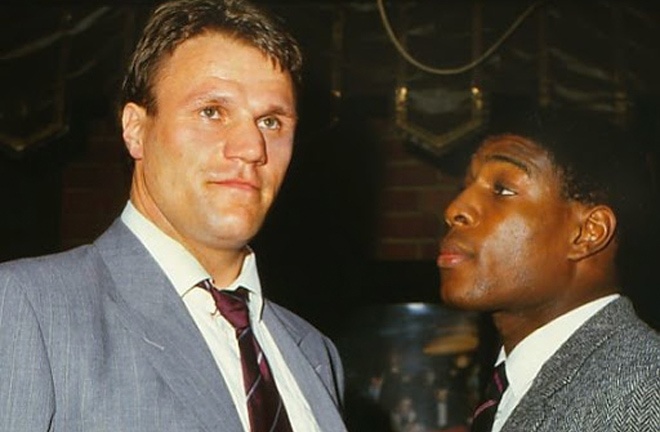 Many of the aforementioned fighters were fighting at the very highest levels. You type in any of these names in Boxrec, World title challenges and regional titles are littered across many of the fighters' records.
How was the general feeling among the boxing community?
"There was a politician in the south of Sweden who wanted to ban all boxing, even amateur!
"You have to understand in Sweden you will never see a fight outside of the boxing ring, it is almost unthinkable to see a fight in Sweden outside a boxing ring.
"The people were very split on opinion on the matter. I remember noting that a lot of boxing coaches didn't like professional boxing, because of the hysterical money involved.
"The general feeling among the trainers was that boxing is more than money. I think personally that a lot of the amateur gyms and coaches were worried pushing for the ban to be lifted, would in fact force the government to ban boxing all together, even in the amateurs.
"There was also this brain professor in Sweden, he was always putting up reports about how dangerous it was."
Robert had stepped into the professional realm himself in 2001 as a fighter, ending his pro fighting career in 2004. This would start the process that would see Sweden's first professional boxing event in over 30 years.
"When I was fighting in America I wanted to learn the business better, how to manage fighters and learn more on the industry.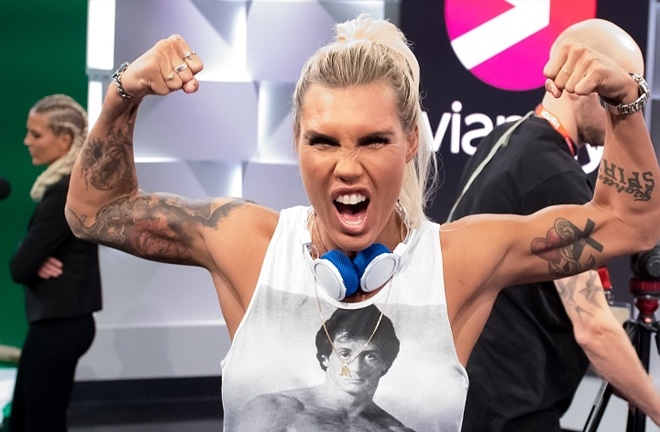 "The first fighter I managed was in 2009 with Mikaela Lauren. In 2003 the MMA business had started up in Sweden, a lot of people thought this was crude fighting in a cage, it was also unregulated.
"Then they [Swedish Government] founded a new law to stop martial arts. This law was passed in 2006, however conflicted with the ban on boxing. This lead to the ban being lifted in January 2007.
"In August of that same year, [2006,] I decided I am going to promote the first professional boxing show in Sweden [in 36 years].
"Aasa Sandell was the main event on the show, she was in America before this show.
"I had had two months to promote the show, but there was a lot of news. I think they wrote over 700 articles about the show.
"It didn't go so good, we only had around 4000 people in the arena that night. I actually lost around one million Swedish Krona. But, the good thing was that we had over 200,000 viewers."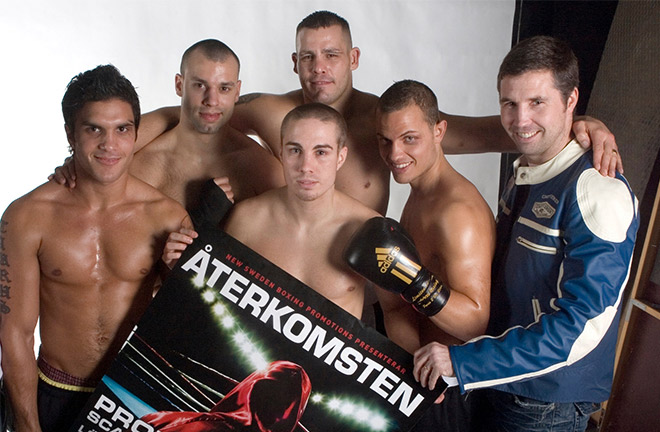 Swedish boxing was officially back! Robert had got a show over the line in his native Gothenburg, but problems and restrictions would still hinder combat sports in his homeland.
"Some people liked it, others didn't. In the beginning we were only allowed to have 12 minute fighting time. So we could only do four rounds.
"The media wouldn't give us any credit, they called it 'Professional boxing light'. Now if we want to have more than four rounds you have to appeal to get more rounds. You basically need very highly skilled fighters to be able to get through the appeal for extra rounds."
We moved our conversation towards the topic of the Swedish boxing authorities role in all of the above.
"They have a lot of experience in boxing, but the problem is that the relationship between the Swedish Boxing Federation is constantly regulated by the law and the government.
"The problem is that there are a lot of people working in the government who know nothing about boxing. It gets complicated, there is conflict between the two bodies.
"The funny thing about these laws is that they have disregarded one of the most important things, the referee. It is not even mentioned in the new law, the role of the referee. I was shocked when I was reading about it. It has nothing to do with how many rounds there are, it is all about the referee."
It felt to me as if there was a serious amount of miseducation regarding boxing in Sweden when talking with Robert. And it was with great surprise to me, I had no idea about the hoops you would have to jump through to put on a 6 round bout.
But, what did the people of Sweden think of boxing in the present day.
With a Bronze life sized statue of its greatest fighter, Ingemar Johansson, raising his arms over the city of Gothenburg, it at least appeared the nation had great respect and pride in its best fighters.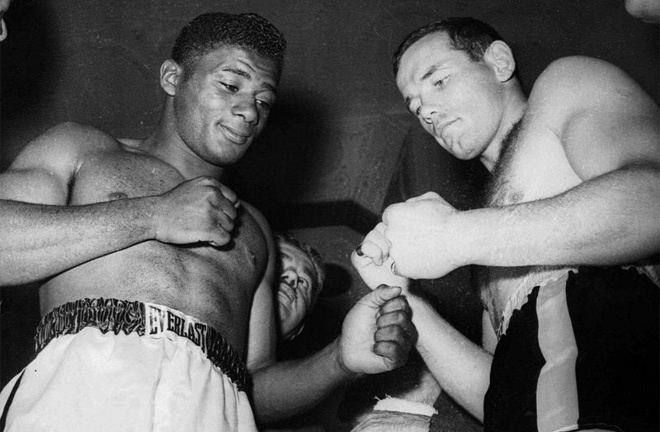 "If I talk to the people on the streets, most of them think boxing is very dangerous. But once I explain the sport and have a conversation most these people change their minds. It is all about knowledge and education.
"I can agree that it does look very violent, two guys fighting each other. But there is so much more to it than that.
"I have a concept in my gym called 'Boxing for All' I don't just build boxers, I build human beings. I use the method of boxing to build self confidence and make people feel safe. You know I have 15 mothers training in my club now."
The message from Robert Nordman was very clear indeed. Have an open mind and value extra knowledge.
However, the recurring theme of the state being out of touch with its people was clearly evident in Sweden. Boxing is back in Sweden, but bureaucrats were still standing in the way.
By Adam Noble-Forcey
Follow Adam on Twitter @Adam4cSports