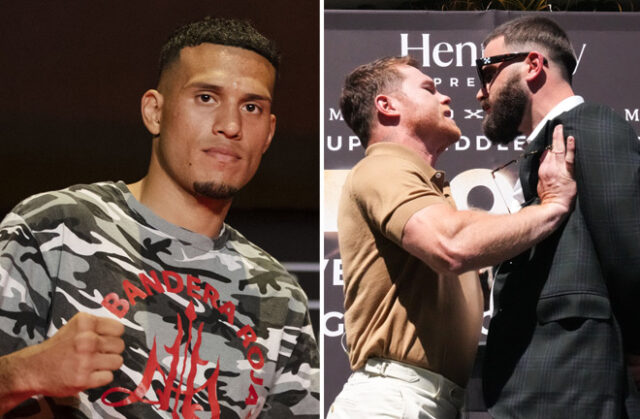 David Benavidez insists that Caleb Plant must face him if he wants to secure a rematch against Canelo Alvarez.
WBC interim champion, Benavidez and Plant, the number one contender with the WBC are both looking to face Canelo, who holds all four belts at super middleweight, after defending his crowns with victory over Gennady Golovkin last month.
Plant, who viciously knocked out Anthony Dirrell on Saturday, had called for a rematch with Alvarez in the build-up, following an 11th round stoppage loss to the Mexican 11 months prior.
However, Benavidez feels his American rival should face him first to determine the next worthy challenger to the 32-year-old four-weight world champion.
"I feel like if he wants to get to Canelo," Benavidez told FIGHTHYPE.COM.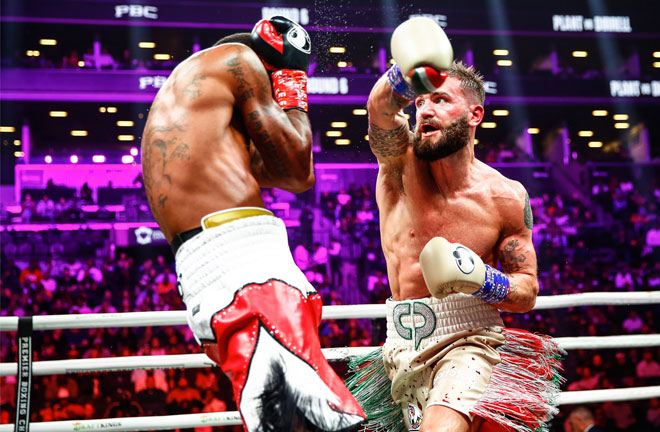 "The only way to get to Canelo is to get through me.
"We both want to get to that thing. It's kind of weird what's going on, because he didn't mention my name at all and then when I was watching the fight I seen on the bottom left hand corner, it said WBC title eliminator.
"So I don't know what that means. I have the interim title and I've fought two other title eliminators so if anyone's going to get a shot at the WBC title it's me.
"So I don't know if that tittle eliminator that we're possibly going to fight next, but I just hope they don't try to screw me over and put Caleb in front.
"Imagine he gets a rematch before I get the fight with Canelo.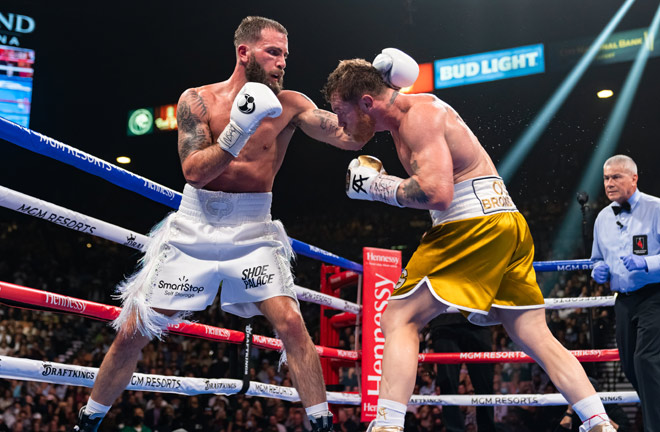 "If we both want to get to Canelo, we've both got to go through each other and there's no ifs ands or buts about it.
"We've just got to get this fight over with."
Benavidez is set to face former world title challenger, Jose Uzcategui in January, whom Plant overcame by unanimous decision in 2019 to win the IBF super middleweight crown.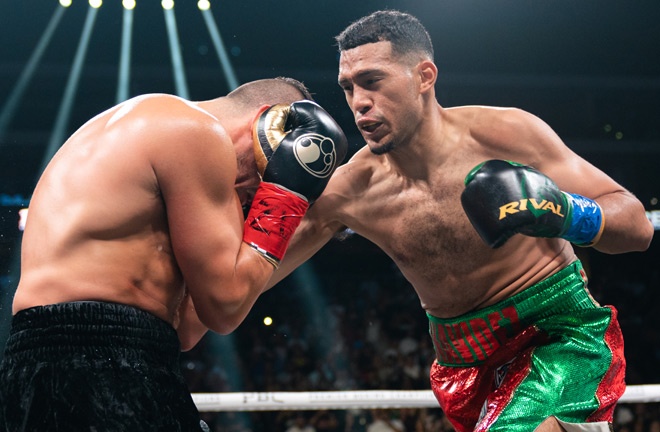 The Phoenix native is then expecting to face 'Sweethands' afterwards.
"I feel like that fight's going to happen, because I don't plan on losing [to Uzcategui]," the 25-year-old added.
"But, like I said, I was hoping to get this fight with Caleb Plant and then other things happened.
"So we're going to get Uzcategui. My mind is on Uzcategui 100%.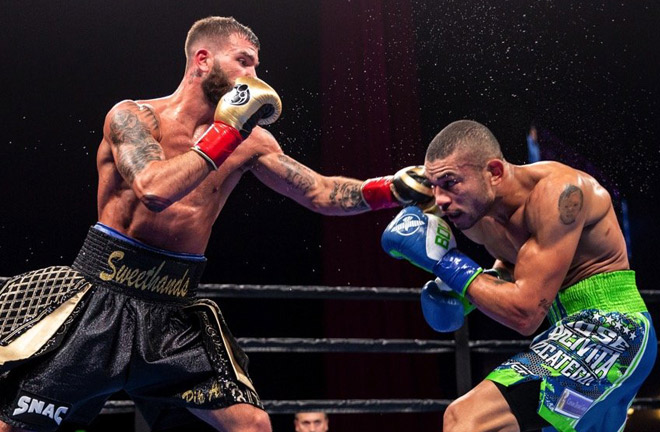 "That's the way I like to go about my business, taking care of the fight in front of me and then we can talk.
"I feel strong. I feel motivated. I feel hungry right now and I don't think Uzcategui is going to do anything to derail me or take me off the track of fighting Caleb Plant.
"Especially now that I know I got [told] like 90% that the fight with Caleb Plant is going to happen after this fight, you know I'm even more motivated than ever."