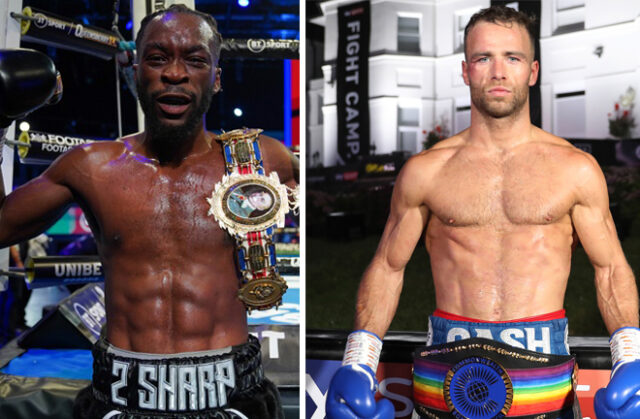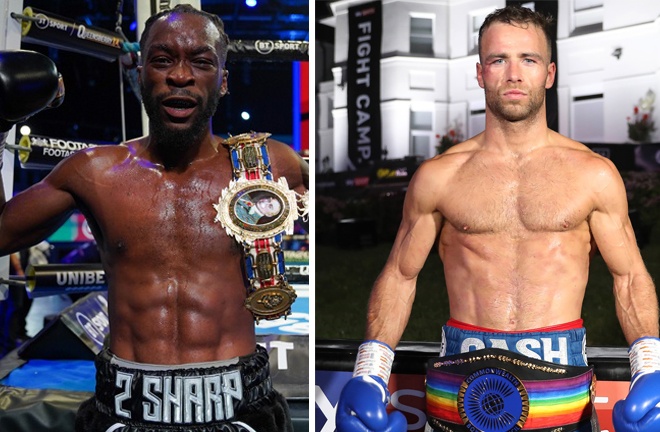 British Middleweight champion Denzel Bentley believes he has all the tools in his arsenal to defeat Felix Cash.
Bentley and Commonwealth titlist Cash are on course for a meeting later this year after the former's promoter Frank Warren won Wednesday's purse bid.
'2 Sharp', who secured a fourth round stoppage win over Mark Heffron to claim the vacant Lonsdale belt in their November rematch believes he is a more well-rounded fighter than his rival.
"I think everyone I go in with I'm going to beat first of all, that's my mindset," Bentley told proboxing-fans.com.
"And second of all, I just think I do things better than him, I think I'm a better boxer, if I want to hold my ground, I'll hold my ground, I can move if I need to move.
"I think I'll beat him. He can't box on the back foot better than I can and probably can't box coming forward better than I can either, so I think I cover all areas better than he does.
Delighted to confirm that Queensberry have won the purse bid for the British and Commonwealth Middleweight Championship cracker between Denzel Bentley and Felix Cash.

Absolutely brilliant fight! 🔥 pic.twitter.com/mFr9SGnnOU

— Frank Warren (@frankwarren_tv) February 10, 2021
"But, it'll be a good fight he can do what he does. He can box a bit, move around, he can come forward and stuff, he likes to be a little bit rough and stuff.
"It'll be a good fight, man, it'll be a very entertaining fight and looking forward to having it."
Cash, has made two defences of his Commonwealth crown most recently stopping former world title challenger, Jason Welborn in five rounds in August.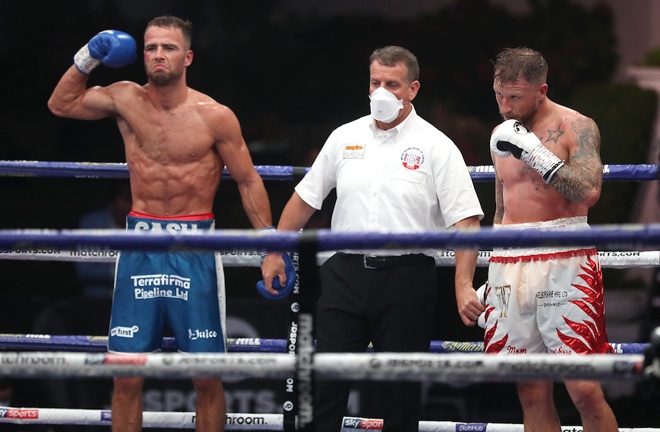 The 27-year-old's promoter Eddie Hearn has penciled him into fight on the undercard of Conor Benn's clash with Samuel Vargas on April 10 and confirmed that they will choose between a unification with Bentley or a showdown with European champion Matteo Signani.
Asked what his thoughts are on potentially not facing his compatriot next and rather meeting when fans are allowed back in arenas, Bentley added: "It doesn't bother me.
"If he goes that way, it doesn't bother me at least I know I'll still be fighting, I'll still have an opponent.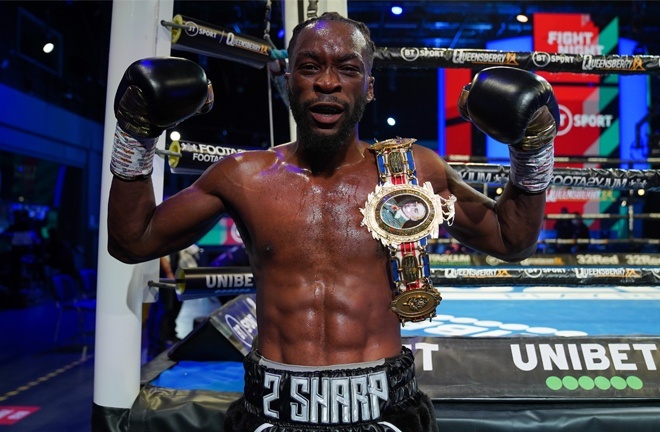 "If he chooses to go that way it's up to him. If we end up having a three-belt [unification] that's good, I don't mind.
"If I fight him, beat him and then move onto the European, either way I'm going to do what I'm going to do, but it's just one of those things where what he does is out of my control.
"So, I've just got to focus on what can be done on my side of things.
"Who knows if fans are will be back in the summer. Nobody knows that for sure, we can all talk about, 'let's wait and see what happens, fans will come back, more money, more excitement,' we don't know.
"Fans came back just in December and they're gone again. Fans were back in December and in January boxing was cancelled.
"We don't know what's happening next, so in my mind it's just take opportunities whilst they're there, don't let them slip, that's my attitude towards the sport at this present time and anything I can control, I can control, anything I can't doesn't bother me."
View this post on Instagram
The 26-year-old was greeted with a hero's reception, whilst on vacation in Ghana in the New Year and spent time with former two-weight world champion, Azumah Nelson whilst there.
Bentley, who is of Ghanian descent also met up with Isaac Dogboe and Joshua Buatsi and admits he appreciated the recognition.
"It was crazy, it was actually crazy," Bentley recalled of the reaction.
View this post on Instagram
"It got to a point where I was like, 'I've got to put this belt down now, because I've had enough of it!'
"It was just crazy man, everyone that came to see me wanted to see the belt and there's not really much restrictions really so you're going places, I was doing a lot of TV interviews out there so people started noticing me, asking for pictures and that.
"It was a crazy reception, obviously I appreciate all of it. It was nice to go somewhere and be appreciated for things you've achieved."
Watch the full interview with Denzel Bentley below: