It's time to play the game… As this afro-topped pugilist strutted through the MGM Grand and entered the Las Vegas ring on Saturday night it was clear to see Blair 'The Flair' Cobbs was not your average boxer. Heavily inspired by the WWE, Cobbs mounted each corner post as the sounds of his Triple H themed ring walk song played as if he was main eventing at Wrestlemania himself.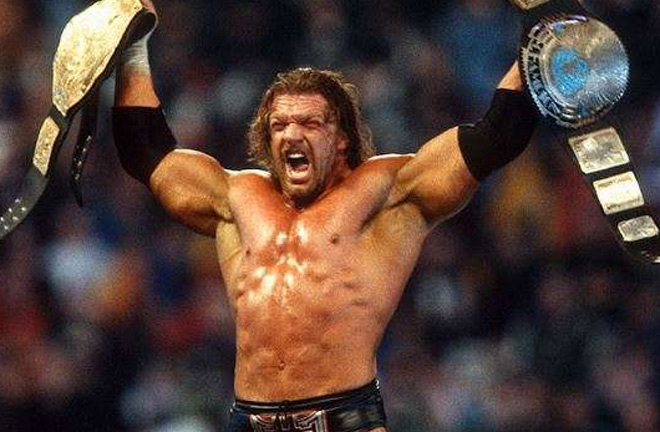 "I loved wrestling before I even knew what boxing was, some of my favourite people in the world, my favourite entertainers. Shawn Michaels, Ric Flair, Hulk Hogan, 'The Macho Man' Randy Savage, so many names that had so many captivating personalities it's just unbelievable. I want to bring a little bit of that inspiration in to my boxing. It became my identity
"One of my biggest inspirations is Muhammad Ali, there was a time when the Ali movie came out and my father was a very big fan of Muhammad Ali. We would watch a lot of documentaries of Ali, so much footage of Muhammad Ali's life, everything that he did and accomplished and what he fought for. That is something that truly inspired me and also all the Rocky tapes, one through five. At the time it was such an inspiration that it captivated my heart to a point where I just couldn't let it go."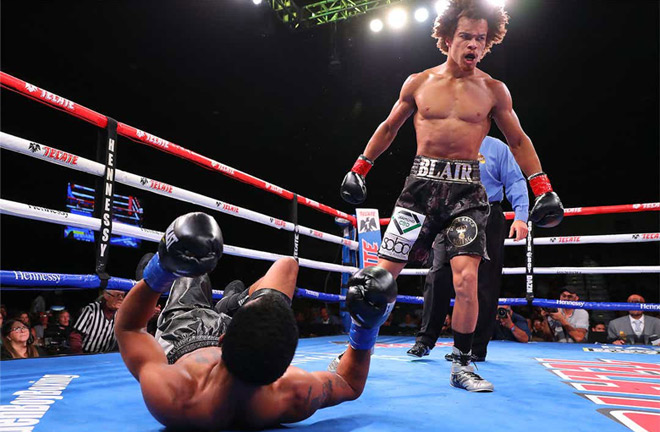 It is fair to say Cobbs did not lead a normal life, no matter how blind he was too it. As he grew up raised by just his father for portions of his life after his mother had passed away a young Blair would lay his head upon his pillow in his Hollywood mansion each night whilst his father, Eugene Cobbs, would be living in his very own Sin City.
"Before we went on the run we were living a pretty good life I was completely oblivious at the time to what was going on because we were living a good life in Beverly Hills, Hollywood.
"When everything went to hell. When I was in Mexico and things were not looking so good that's when I realised things were not good. I figured out what was going on I mean they had my dad on news clippings so it was kind of hard to not know once we were in Mexico but like everything seemed to be normal. It was normal to live in abundance, to have a nice house, have a nice car and aeroplane it felt like it was normal."
Eugene Cobbs crash landed his aeroplane and fled the scene, leaving behind $24 million worth of cocaine as it lay on the run way, as Eugene ran away, amongst the debris of the once beautiful plane. It was in 2004 when Blair's life was to be turned upside down, it took four years for the police to track down his drug dealing turned fugitive father.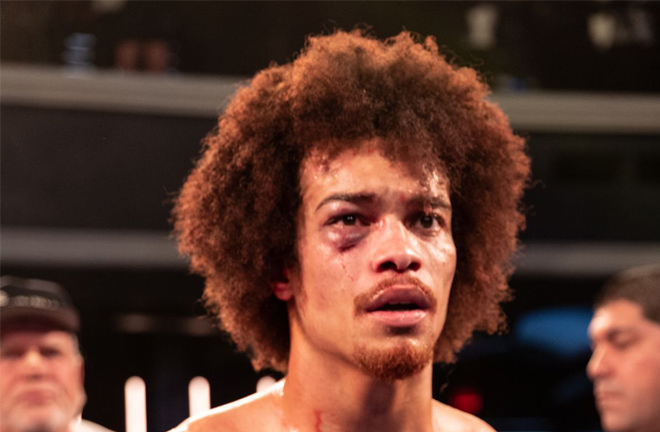 "First there was just a big void when my father had disappeared I didn't have a clue what was going on. [There was] a lot of crying because things don't look good at all in my life. My father had disappeared and I'm just trying to get through my second year of high school. I had no clue if he was alive or anything for a very long time, until the end of my second year where around Christmas when I had to make that move, I was told it was time for me to leave. Everything was scheduled and put together, I'd gotten a fake ID and stuff like that and I had to flee the country. I was told 'get all your shit, you gotta go!' I didn't question it.
"I didn't hear back from him until I saw him, I didn't even know if he was alive or what was going on, I didn't know anything about anything until I actually saw him. I saw him the moment I got there, as soon as I got deep into Mexico. Everyone else in my life who truly loved me had actually passed away, my mother and my grandmother both passed so I really had nothing left so it was a massive relief for me that at least my father is alive. I don't know what sort of situation he was in but I know it wasn't a good situation but at least he was alive."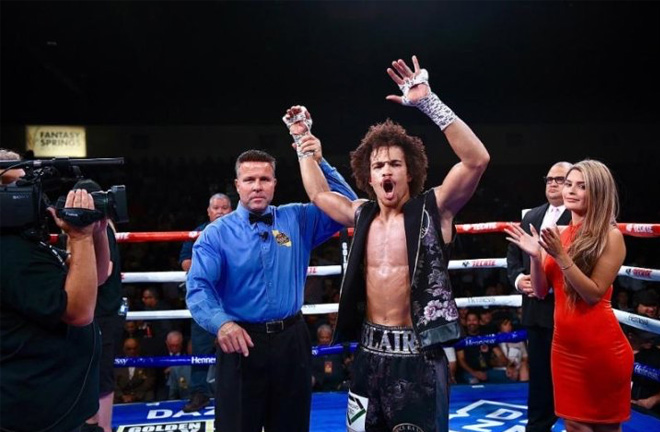 Prior to the jubilation and relief of his fathers safety it was literally doom and gloom for Cobbs as he spiralled into a rut of depression and suicidal thoughts. Feeling less than worthless and trying to find a man who not even the FBI could find it seemed the task of finding Eugene was near impossible.
"I don't know [how I dealt with it], it felt like I was in a deep dark hole and its like dying, it's like you're dead already without actually being buried because at that time I was going through a lot of depression. I didn't have anything, no family, I didn't have a home, I didn't have a future, I didn't even have a past. I was non-existent. I'm nothing."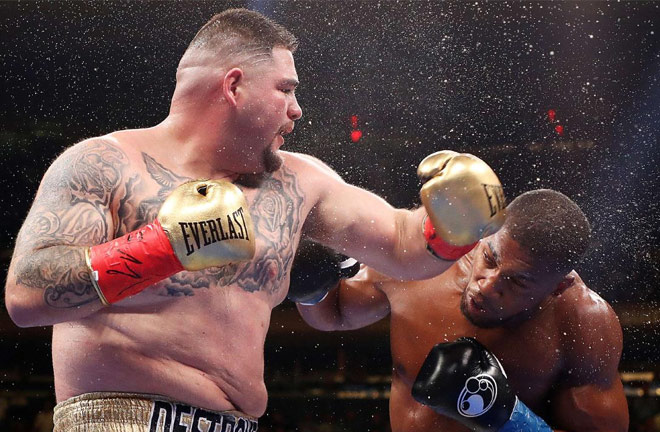 Mexico, the home of Julio Cesar Chavez Sr, Salvador Sanchez and current world heavyweight champion, Andy Ruiz Jr now played home to Blair Cobbs as he made his first steps into the boxing gym amongst some of the toughest warriors in the world. It was inevitable Cobbs would become a boxer, it was always a case of when not if.
'I always liked boxing and I always wanted to do something of that nature even through my earliest days when I was young although I never got to actually go to a gym until I was in Mexico. I just started boxing because I had nothing else, I could die any nobody would care anyway. It was just one of those things. I always had fantasies of becoming something because I had nothing. With boxing it gave me a dream that I could possibly exist just in boxing."
After recording his thirteenth win on the undercard which saw Saul 'Canelo' Alvarez become a four-weight world champion defeating once feared, Sergey Kovalev. Blair has big ambitions in the sport to follow in the footsteps of the modern greats and to surpass them also. Cobbs not one to shy away from his confidence in his own ability, he will continue to be in exciting fights and gain followers worldwide with his fan-friendly style.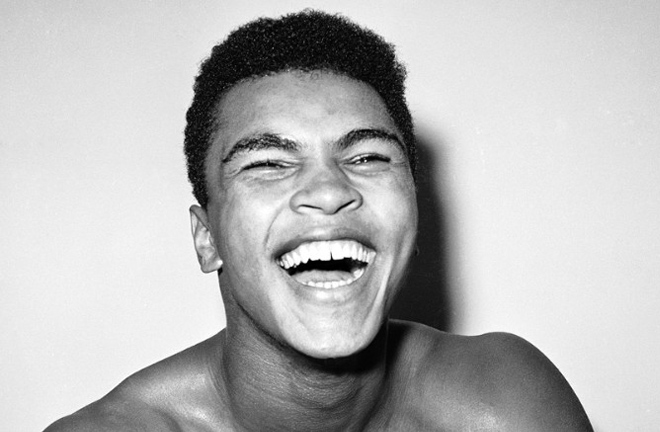 "My ambition in the sport is to be the best, to be one of the greatest fighters that ever lived, to be like Muhammad Ali, to be like Roy Jones, to be like Floyd Mayweather [Jr]. I want to inspire the world, I want to show people what greatness truly is and I look forward to being that and beating the odds. It's part of what I do."