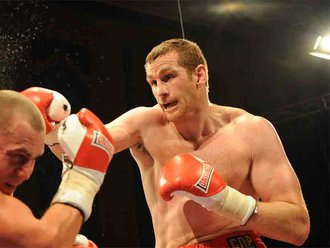 This past weekend saw two serious heavyweight fights take place on British shores, as Tyson Fury ventured to what has become his second home – Belfast, Northern Ireland, to take on Kevin Johnson, while David Price was back in the ring in his hometown of Liverpool just over a month after his one round blow-out of Audley Harrison. Read on to hear about the action and more on the future for Britain's two most touted heavyweight hopefuls.
Fury vs. Johnson Saturday,December 1st – Odyssey Arena, Belfast, Northern Ireland
Tyson Fury's last trip to this very arena saw him take apart the rugged Martin Rogan in five rounds. Having done away with Vinny Maddalone within the same duration, Tyson Fury was ready to return, and faced a man in Kevin Johnson who many felt would provide the confident young traveling man with a galling challenge.
Johnson gave Vitali Klitschko little food for thought when losing over twelve rounds in his only world title bid to date, but that fight gave "Kingpin" some well sought-after name value as he came to face Fury.
The pre-match promotions were bizarre. Channel 5 showed Fury and Johnson sitting opposite each other, not trash-talking but instead having a polite conversation. In this day and age some might see it as refreshing, but as if things weren't surreal enough, Fury then proceeded to sing in mellow tone as Johnson played a ditty on the piano. You had to wonder if they were going to fight each other or go on the road together.
Fortunately for both our ears and fistic desires, they decided to fight, although Johnson's passive, patient approach did not render itself applicable to excitement. Fury's new-found levels of professionalism didn't help either, as the 24-year-old boxed strictly to a well planned strategy, refusing to stay inside too long, keeping it long and picking Johnson off with his lengthy jab.
The rounds came and went, the crowd became restless and some chose (wrongly) to boo the combatants. The fight barely threatened to warm up, but it was a good performance on the part of Fury, who for once chose against brawling or showboating, ignored the jeers and reflected his recently improved dedication to the sport outside the ropes whilst inside the squared circle.
It thus came as no surprise to hear the judges' scorecards rendering a unanimous decision in Fury's favor, with scores of 119-108 twice and 119-110. It was another solid display on Fury's part, as he handled a step-up with consummate ease.
Price vs. Skelton Friday, November 30th – Aintree Equestrian Centre, Liverpool, England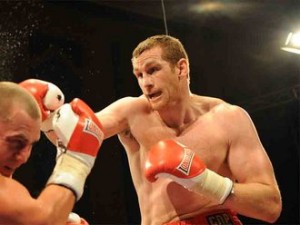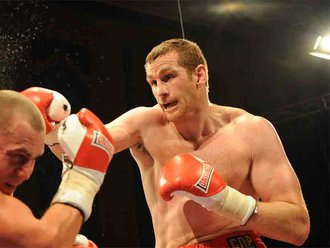 The night prior to Fury's impressive showing, David Price found himself in a widely criticized match with the aging Matt Skelton. Skelton, a former kickboxer and challenger to Ruslan Chagaev, may have been past his best but he isn't easy meat for any up and coming heavyweight – earlier in the year he blasted through Tom Dallas without mercy. Nonetheless, Price was a huge favorite to continue his knockout streak in his hometown.
Skelton began the fight by quickly trying to impose himself upon the taller Price, trundling into punching range and throwing clubbing overhand shots within the opening seconds of the first stanza. Price kept a high guard to phase out the pressure, before unleashing his favoured straight right hand at range to stop Skelton in his tracks.
In the second round, Skelton again attempted to launch himself forward, but was warned for his use of the head as Price began to settle down behind his jab. Just as Skelton seemed to be absorbing Price's best work, he took a left hook to the body that saw him retreat with haste. Price moved in for the finisher, and unloaded two more hooks to the same spot as Skelton crumpled to his knees and decided against getting back up.
It was a satisfying end for Price and co., but chinks in the armor merely hinted at by Skelton could well be forced under the spotlight by a fresher or more talented foe. Price, for all his power, did not look particularly comfortable under pressure. His footwork and upper body movement was not there to remove him from the ropes and although he once again showcased his ability at range, in close is where Price seems to be at his most vulnerable. With such complimentary strengths and pitfalls, he is in many ways reminiscent of a young Wladimir Klitschko.
Talks are now afoot to match Price with Tony Thompson, another former Klitschko challenger. This would be a good test for Price, but the rumored match-up with Dereck Chisora may be one best advised against on the basis of Friday night's performance. Chisora has the head movement, strength and stamina to get on Price's chest and, once there, it could be a very grueling night for the talented Livepudlian.
As far as Price and Fury as a potential duet are concerned, Price's promoter, Frank Maloney, has once again "made an offer" to the Fury team, and the Fury team have once again "rubbished" said offer. Figures are flying from the promoters' wallets as fast as the hyperbole from their fighting men, but no fight looks any closer to being arranged. The two appear to be building a career apart from each other, suggesting that if they are to meet at all, it will be when they both have world titles to bring to the table.