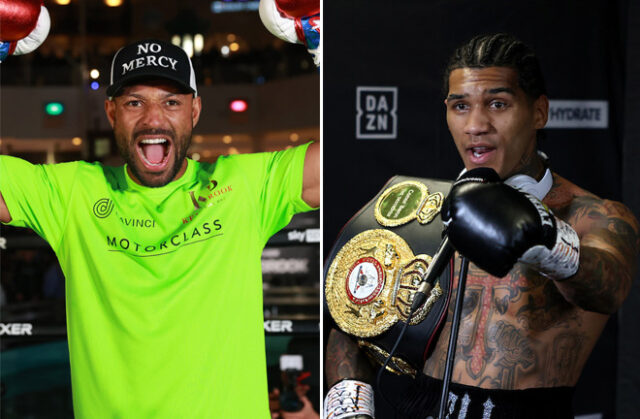 Kell Brook says he will come out of retirement to face Conor Benn, providing Eddie Hearn presents him with a suitable offer.
Brook has been embroiled in a social media back-and-forth with Benn in recent days after 'The Destroyer' claimed that a previous sparring session between the pair prompted the Sheffield man to retire instead of facing him.
The former IBF welterweight world champion hung up his gloves shortly after beating long-time rival Amir Khan last February, but after reigniting his rivalry with the 26-year-old, 'The Special One' admits he is willing to discuss a potential showdown.
"Once a fighter, always a fighter," the 36-year-old told Boxing King Media.
"Conor has been putting a few things out there, back-and-forth, me and him.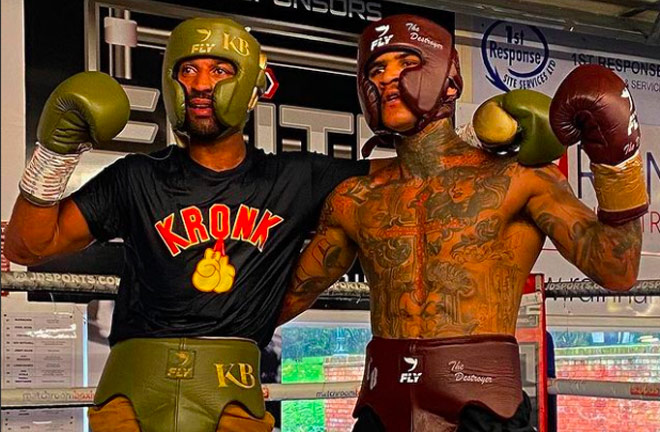 "I'm up for discussion. If his boss Eddie [Hearn] wants to get in touch with me and pays me for my service, mega, mega.
"I'll come out of retirement baby. I'll come out of retirement and show you boy how to do it."
Stop talking shit. You know the footage begs to differ! 😮‍💨 https://t.co/yAVBZhOLnk

— Conor Nigel Benn (@ConorNigel) March 14, 2023
Brook has confirmed that he is back training again in the Ingle Gym, after footage emerged from trainer Dominic Ingle of him hitting the bag.
Benn's promoter Eddie Hearn is making plans for the unbeaten welterweight to make his ring return in the summer after the WBC announced that he will be reinstated into their rankings after ruling that his failed drugs tests, which put paid to a meeting with Chris Eubank Jr in October, were due to a "highly-elevated consumption of eggs" which was deemed a "reasonable explanation for the adverse finding," an assertion Benn disputes.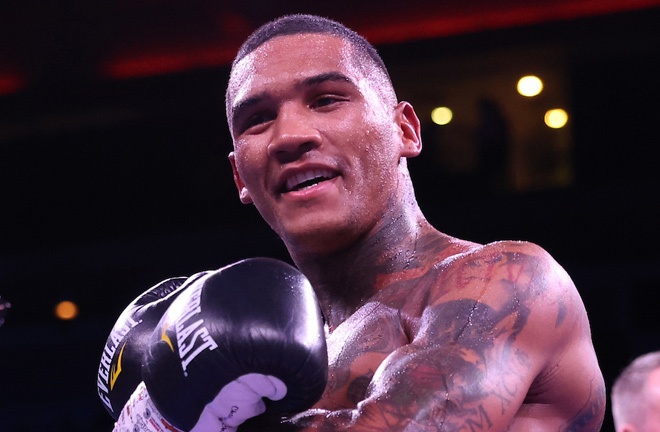 Commenting on the sparring session between the pair, Brook claims that his rival withdrew after eight rounds of a scheduled 10 they were supposed to do.
"We were supposed to do 10 rounds," he recalled.
"He got out after eight rounds saying his shoulder was hurting, because I was bringing the heat.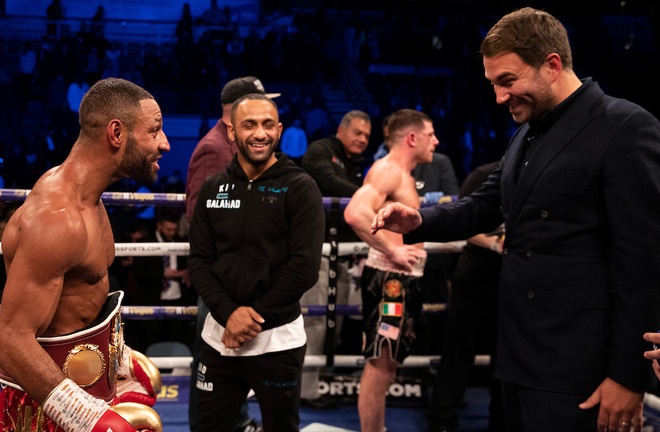 "He didn't want to be in that fryer, he wanted to get out.
"He knows what happened. [Tony] Sims knows what happened, his trainer. My dad knows what happened, he was there."