The Legend and Iconic wrestling and pop culture star Rick Flair has a saying that while has transcended the sports world in the past 30 years, it still remains relevant today, and that is " To be the man, you've got to beat the man". On one side, we have Canelo Alvarez.  A 27-year-old Phenom who is looking at becoming boxing's biggest attraction in the post Mayweather and Pacquiao era, and is looking to beat the man standing in his way.
On the other side, we have the 35-year-old middleweight king, Gennady Golovkin, looking for his moment to catch the casual fans eye. Both men have been 'the fighter' throughout their careers others have yearned to defeat, and time and time again, their opponents have come up short in that quest. This Saturday night in the biggest fight of the year, after waiting for two years, it's time to see who truly the man is.
With the exception to his defeat 5 years ago to Floyd Mayweather, Canelo Alvarez has been impressive in his ring campaign with win after win, and taking on the title as the new star Mexican fighter attraction. Similar to past Mexican heroes such as Chavez Sr, Morales, Barrera, and Marquez, Canelo is a great counter puncher who fights well off the ropes. Canelo overwhelms his opponents with his accurate shots and in the past 3 years has also improved on his defensive skills.
Golovkin, known as GGG, has the highest knockout percentage in boxing since Marvin Hagler, who he has drawn comparison to, and is arguably the most feared fighter in boxing today. In addition to his amazing power, GGG has great footwork which enables him to cut off the ring, land his sharp jab and giving him openings for his crisp body shots. GGG has an underrated defense, and in the past 3 fights has improved on his head movement in the center of the ring.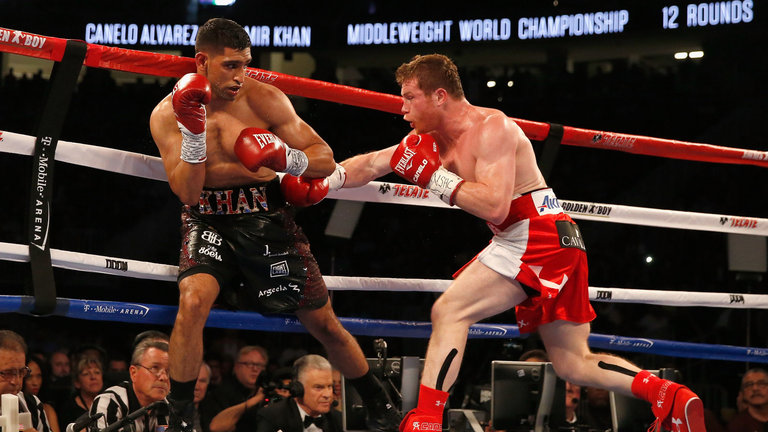 Keys to Victory:
Canelo is moving up in weight, and while he has massive knockout power, we have yet to see how his power will translate to the higher division. For Canelo to win, I believe he should focus on wearing GGG down early with sharp left hooks to the body and look to counter over the top of GGG's jab. Alvarez has to use his movement and not be a standing target, take advantage of his combination skills advantage and look to land 2-3 punch combos and get out of range of GGG's counter. With GGG, I believe he needs to attack Canelo's body early in the fight, as Canelo is known for tiring in the later rounds. GGG must use his jab to dictate the pace and pressure Canelo.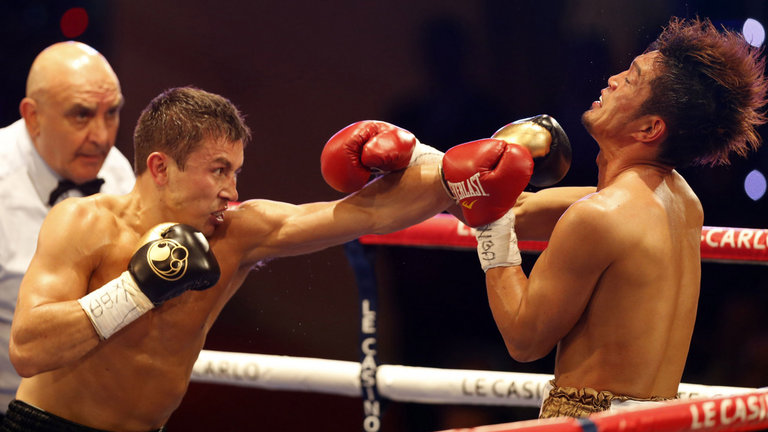 Prediction:  
This fight truly represents what we love about boxing, both fighters have their strengths, neither of them have huge weaknesses and we are in for an action-packed fight. Two men who met in those sparring sessions years ago finally will meet again. Their paths could hardly be more different.
Alvarez was a superstar before he became a champion. Golovkin has been a champion for seven years but has yet to fight a superstar. Alvarez is the most accomplished active Mexican fighter in boxing. Golovkin just might be the best old-school Mexican-style fighter out there.
I believe in the name of his legendary heritage, Canelo won't play to his strengths in this fight which is to use his hand speed and combinations, and move in and out of the pocket. No, instead I believe Canelo will want to prove he is who we want him to be and will end up too long in the pocket with GGG, and will take more shots than necessary.
GGG is the naturally bigger fighter, stronger puncher and I believe he will use his jab to dictate the distance and pace of the fight, resulting in frustrating Canelo. In his frustrations, I see Canelo opening up more, giving us the entertainment we will crave but ultimately when you open up more, you get hit more.
In the words of Iconic wrestling and pop culture star Rick Flair, "Whooo!" this fight will be great; It will give boxing a great action fight for both the diehard fans and casual fight fans. In the end, this is the fight GGG has wanted for years and though it won't be easy, to be the man, you got to beat the man. I see Canelo Alvarez being beaten.
 I have GGG winning by 10th Round KO