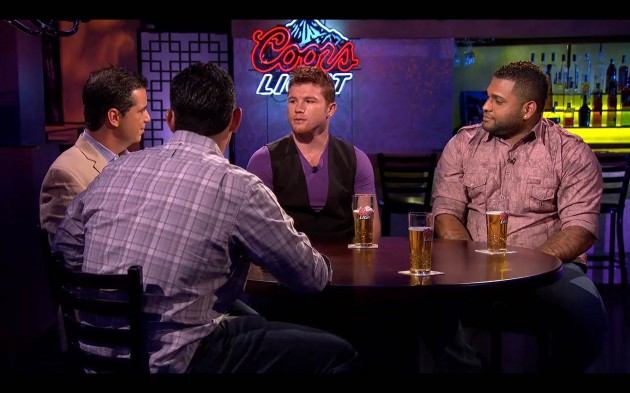 The third installment of ESPN Deportes' El Bar invites San Francisco Giants' World Series MVP Pablo Sandoval, Dodgers' star Adrian Gonzalez and undefeated Mexican boxer Saul "Canelo" Alvarez, as guests in the newest episode Thursday, November 15 at 7:30 p.m. E.T. Canelo joins the two popular baseball players as they each discuss aspects about their careers.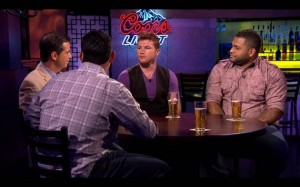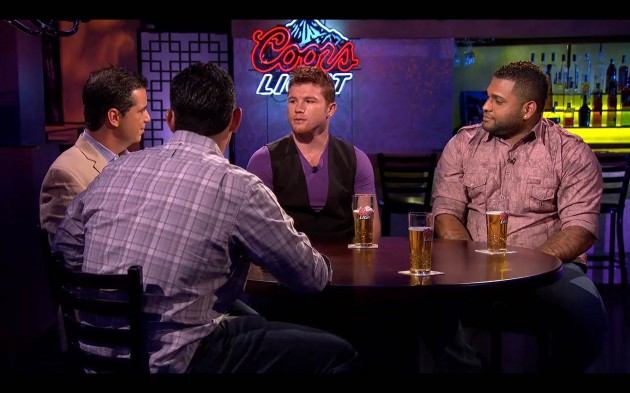 The athletes join host Andres Agulla to talk about a wide range of themes including dealing with fame and superstardom, and their appreciation for each other's recent success.
Among the episode's many topics, Sandoval relives the incredible feat of hitting three home runs in Game 1 of the 2012 World Series against Detroit. Gonzalez opens up about his time in Boston and former manager Bobby Valentine, as well as the change of scenery now that he plays for the Dodgers in Los Angeles. Alvarez shares about how his upbringing helped shape him as a boxer, his thoughts on Julio Cesar Chavez Jr., and possible upcoming bouts in 2013.
El Bar, presented exclusively by Coors Light, brings a new approach to the traditional 'talk-show' format by creating an intimate, authentic and spontaneous atmosphere for sports idols and personalities of the entertainment industry.
—
Now, if this was in the USA, a pro boxer joining two prominent baseball players on this kind of segment would be a bigger deal. But in Mexico, let's not even pretend that Canelo is the smaller name of the bunch, he's an absolutely huge star down there. I'd be interested to see what specifically he has to say about Julio Cesar Chavez Jr, however.
Comments
comments