In the last week it emerged that Saul "Canelo" Alvarez's next assignment could end up being against current WBO Light Heavyweight Champion, Sergey Kovalev.
An offer has been made to Kovalev's team for a September 14 fight in an attempt for Alvarez to become a four weight World Champion following belts at Super Welterweight, Middleweight and Super Middleweight.
This intriguing match may fall by the wayside however, with Kovalev obliged to face his mandatory challenger in Britain's Anthony Yarde, and an August 24 date in Russia being arranged.
This could be re arranged one would presume, with Yarde being paid handsome step aside money to wait for a shot at the belt. Whatever happens with Alvarez's next contest, it looks like he will be forced to face a stern test, as the list of alternative opponents is a decent one. These are the four options that seem the most viable currently.
Gennady Golovkin III
The most viable option is a trilogy fight with Gennady Golovkin. The pair have shared 24 close rounds, with the first fight in particular hotly disputed, in particular an abhorrent 118-110 card from Adelaide Byrd a major bone of contention, and the second meeting being decided by just two points in favour of Canelo.
The pair have bad blood though following a failed drug test by Alvarez which put the rematch in jeopardy before finally being rearranged.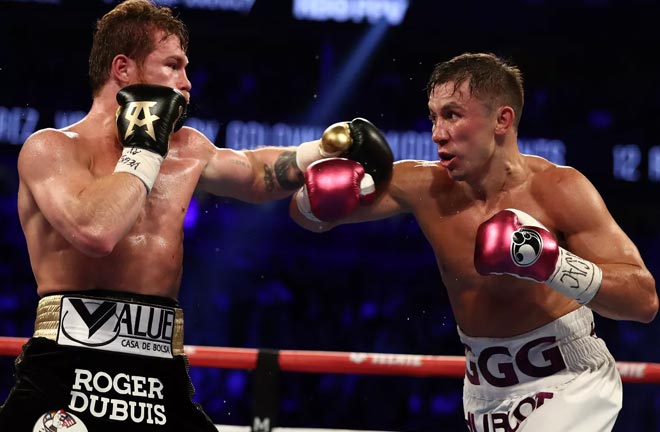 Golovkin has returned under new trainer, Jonathan Banks, and got back to winning ways against the limited Steve Rolls last month.
This fight definitely looks the best sell, with many feeling the clear winner has not been determined, despite a 2-0 lead for the Mexican. The fight should be easy to broker, with both under the DAZN umbrella, but you would expect Team Alvarez to try to call the shots where possible.
Demetrius Andrade
"Boo Boo" Andrade retained his WBO Middleweight Title last weekend with a shut out win against Maciej Sulecki in his home town of Providence, Rhode Island, and immediately took the opportunity to call Canelo out post fight.
Andrade would be a tricky and slippery customer, and represent a rea test of Alvarez's mettle. Unbeaten in twenty eight contests, and a two weight World Champion, the only pro Andrade has as a future Canelo opponent is his belt.
Alvarez is the current WBA and IBF Champion at Middleweight, as well as the ludicrous WBC Franchise Champion, and a chance for him to unify further would appeal, but the risk would be great.
Callum Smith
Another dangerous option would be current WBA (Super) and Ring Magazine Super Middleweight Champion, Callum Smith.
The Liverpudlian is a huge Super Middle, and would likely not be bullied and pushed around by the Mexican, but he may be heading in the direction of the WBO Champion, Billy Joe Saunders instead.
Jaime Munguia
Option four is the time honoured, if all else fails go for the Mexican Derby. According to ESPN, an offer has been reportedly made to WBO Super Welterweight Champion, Jaime Munguia, which seems like a power move to show Golovkin that there are more options than just him on the table.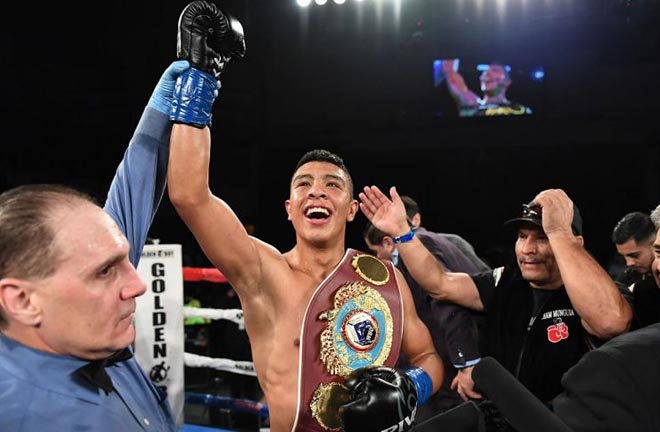 Munguia is only 22, and was touted as a wrecking ball after stunning wins against Sadam Ali, Liam Smith, Brandon Cook and Takeshi Inoue.
His progress and stock have been checked somewhat in his last fight, where Dennis Hogan was unfortunate not to pick up the decision in a majority points verdict win for Munguia in his home town.