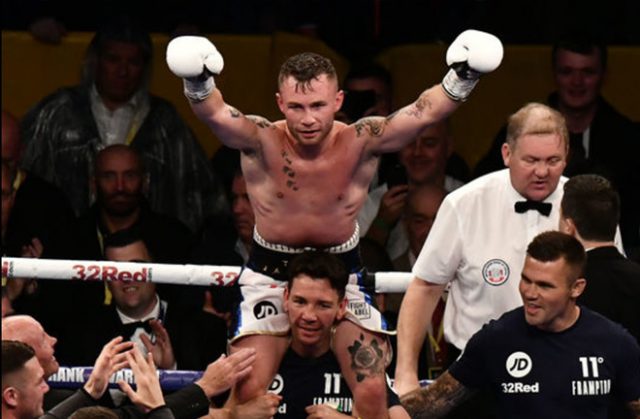 August 5, it was a Monday afternoon in Philadelphia and the mood was sombre. Carl Frampton and his team complied of trainer Jamie Moore and coach Nigel Travis amongst others sat around in disbelief at what had just happened. An unbelievable occurrence when five days away from fight night a pillar fell from behind Frampton onto his fist, one of his tools.
"I was angry, I was annoyed, I was upset look it was a full fucking camp," Frampton told Pro Boxing Fans.
"If it happened to somebody else I wouldn't have believed it, I'd have said 'bullshit' but that's what happened."
The injury put on hold the Northern Irishman's Top Rank debut, however, this Saturday night Carl gets to showcase his skills under the Bob Arum banner against Tyler McCreary.
The young man from Ohio finds himself on paper out of his depth against the former two-weight world champion, it could however be his big moment to introduce himself to the top table.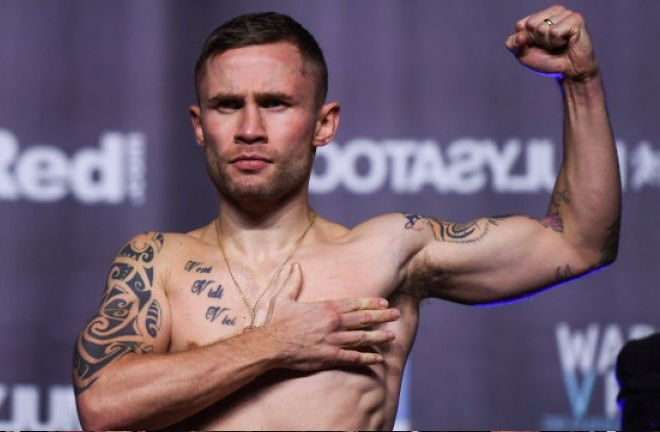 The 32-year-old will be looking to blow McCreary out of the deep waters he finds himself in and is aiming at another world title shot before his career is up with WBO Super Featherweight champion Jamel Herring the most likely option, as whispers speculate a homecoming for Frampton.
"The Herring fight is a fight that's being talked about a lot recently, I'm just happy to be involved in big fights.
"I am happy to jump in at the deep end, fight for a world title fight a big name. I just want to be involved in big fights very, very soon."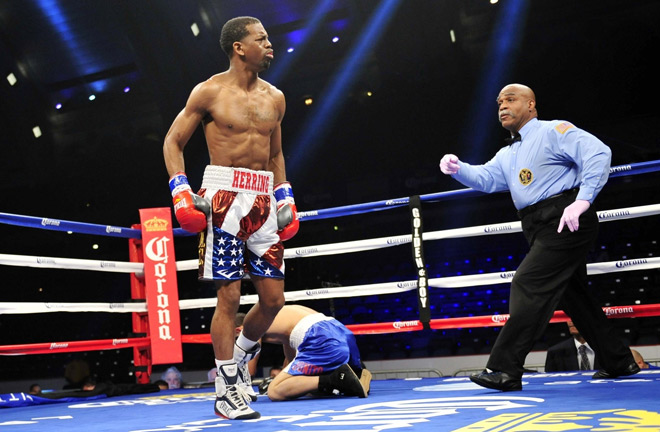 34-year-old American, Herring is a champion in great form winning his last four bouts by unanimous decisions, claiming the world title from Masayuki Ito and recently defending it successfully against previously unbeaten, Lamont Roach Jr.
Herring, a former marine has overcome bereavement, post traumatic stress disorder and losses in the ring to get to where he is today. No man will challenge a bigger threat than what he has already faced before outside of the squared circle.
Should Frampton encounter no hiccups against McCreary and he is comfortable at the higher weight class we shall see Carl face the former serviceman on March 17, St Patricks Day. Whether it's in Belfast remains to be seen, as Madison Square Garden is the most likely of venues.
Comments
comments