In recent weeks we have heard cries of robberies happening all over Britain in boxing. Firstly, Kash Farooq seemed to have won on the scorecards of the sofa pundits and even of the commentator, Alex Arthur's unofficial scorecard.
However, it was Lee McGregor who came away with the win after judges Phil Edwards and Mark Lyson scored it 114-113 and 115-112 respectively for the Grant Smith trained, McGregor even after 'Lightening Lee' had found himself with a point deduction.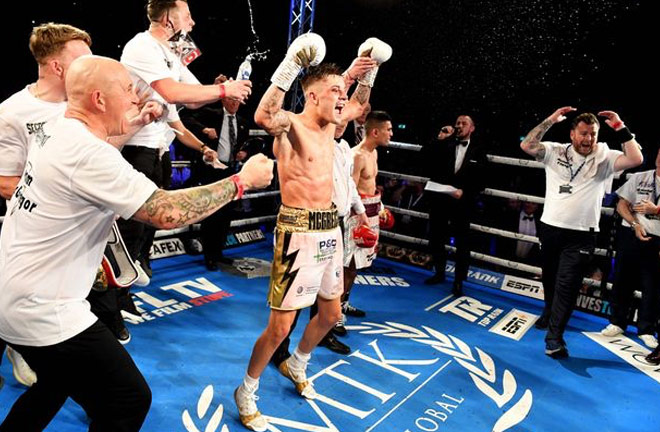 Seven days later boxing found itself in the same predicament as Callum Smith was victorious over John Ryder. Social media was filled with debate, hatred and Joe Gallagher outbursts, all because of divided opinions. The scorecards were wide with one in particular, 117-112, highlighting the judging as a disgrace. Now, had the judges agreed on a similar scorecard to the all-Scottish clash as aforementioned we probably wouldn't have seen as much emotion towards the judging, as it was a close fight.
Lets not even get started on Adalaide Byrd…
With many 'swing rounds' in a nip and tuck bout it may seem easy to sway towards your bias preference or give an even round, however according to the Official Certification Program for Judges and Referees it is advised that 10-10 rounds should rarely if ever be given.
So, with this ruling in place judges will most certainly be looking to give the round to one of the fighter's each time and naturally will follow their bias opinion or even possibly subconsciously sway towards who 'should' be winning the contest.
"…. Judges are to score each round using the following scoring criteria:
Clean punching (power versus quantity).
Effective aggressiveness.
Ring generalship.
Defense."
From following this criteria, 1.1 would provide a possible explanation as to why Lee McGregor got the nod ahead of Kash Farooq who displayed phenomenal bodywork, but it was the eye-catching power shots from McGregor which gained the advantage. In John Ryder's case he was certainly the aggressor against 'Mundo' but it depends how the judges interpret it in terms of effectiveness, as per the criteria as it states:
"Determination should not be mistaken for aggressiveness when one boxer continuously moves forward boring in on the opponent regardless of the number of punches being received.
"If an attack is not effective, the boxer cannot receive credit for it. In order for the boxer to be effective in their aggressiveness, he or she must force the action and set the tempo of the bout through forward movement.
"The boxer must score punches while blocking and avoiding the opponents counter punching. An aggressive boxer who continues boring in and getting hit from every angle should not be awarded points based on aggressiveness."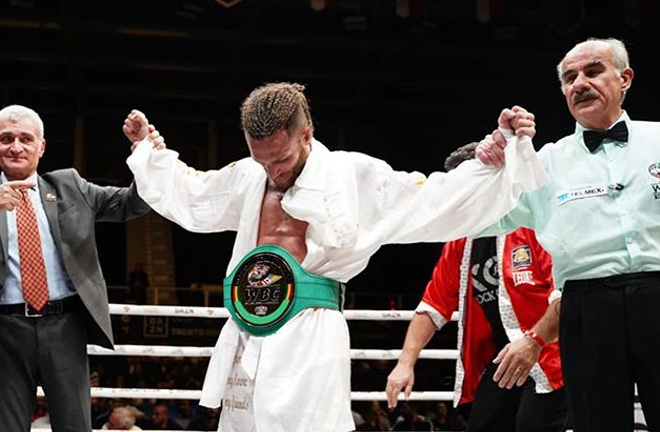 In 1999, the WBC trialled their open scoring system, a method in which there is an announcement after rounds four and eight informing the fighters, trainers, audience, broadcasters and viewers at home of the scoring as it stands at that moment of time.
This system would allow the fighter who is losing at the time to step up his game. An example of this is when Fransesco Grandelli heard the announcement during his battle with Watford's Reece Bellotti, after eight rounds the scores were 76-76 twice with judge 'C' scoring the bout 77-75 to Bellotti.
Upon receiving this news, Grandelli knew he had to win the final two rounds to come away victorious. After two last, hard rounds the Italian was announced as the victor after winning a majority decision 96-95, 96-94 and one judge favouring, Bellotti 96-95. Now this wouldn't necessarily mean we would get better judging it would just allow the boxers to know what is needed from the remainder of the contest.
The WBC have continued the use of open scoring but it is only used in certain countries and states. Italy, Japan and Puerto Rico along with the Arkansas State Athletic Commission, would the open scoring be a benefit throughout the sport in every fight or do fighters and fans need more knowledge of what the judges job entails?