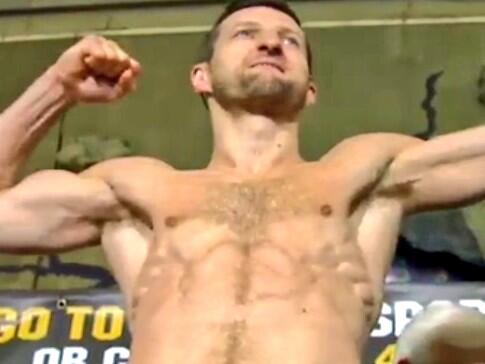 Betting Odds & Lines – Froch vs. Groves:
On November 23, the highly intriguing British dust-up between Carl Froch and the undefeated George Groves takes place. Froch vs. Groves is big business over in the UK, but just how big of a favorite is Froch, and does Groves have a legitimate chance? Check out our breakdown and analysis for the Froch vs. Groves betting odds to see for yourself.
—-> 50% Deposit Bonus up to $250 to Bet on Froch vs. Groves

Froch vs. Groves Betting Odds
Carl Froch: -450
George Groves: +325
Over/Under 9.5 Rounds
Analysis
It's no surprise that Froch is a big favorite, although some may be surprised at how large of a favorite he actually is. Since the fight has been announced, Froch has continued to rise in the odds, with fans backing him to win the bout.
The feeling here is that Froch is at the absolute pinnacle of his powers, riding a huge wave of momentum, while Groves is too young and too untested to hold up to this type of challenge. On the other hand, some view that Groves has the style and the skills to defeat Froch, who perhaps will be taking his opponent a bit too lightly.
You always want to be on the inside in terms of knowing when a young or unknown fighter is ready to break out and upset a big star. And at 3-to-1 and rising, you're getting good bang for your buck with Groves.
Still, it seems like he's up against it a little bit too much here. It's unlikely the hard-nosed Froch overlooks a domestic rival while he still waits for more big money bouts in the future, such as his coveted rematch with Andre Ward. Groves perhaps could have been better served with a bit more seasoning before taking on Froch, but I guess we'll see on fight night how it plays out.
Think that Groves has what it takes to unseat the Cobra? Or are you ready for another dominant Froch outing? Either way, when you're ready to get in on the action, be sure to use our exclusive 50% deposit bonus to bet on Froch vs. Groves today!