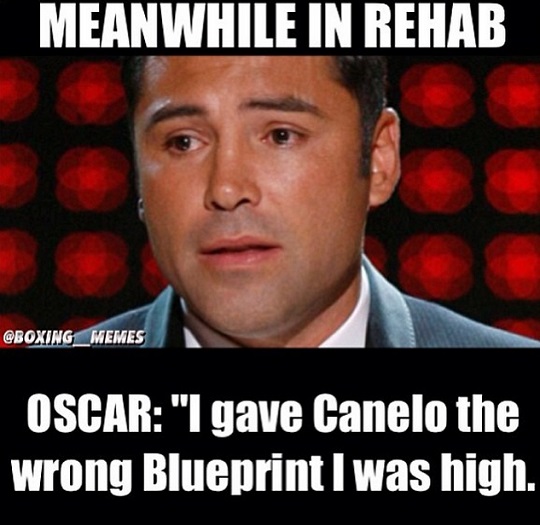 Even as the boxing world basks in the master performance which Floyd Mayweather put together on Saturday night against Canelo Alvarez, the pound for pound kingpin can't steer his way clear of controversy.
Earlier today, a photo was posted on Mayweather's Instagram account which has caused quite the uproar. The photo showed Oscar De La Hoya, who just last week announced he was checking into rehab, and would miss the Mayweather vs. Canelo event, with text on the photo which says:
"Meanwhile in Rehab… Oscar: I gave Canelo the wrong blueprint I was high."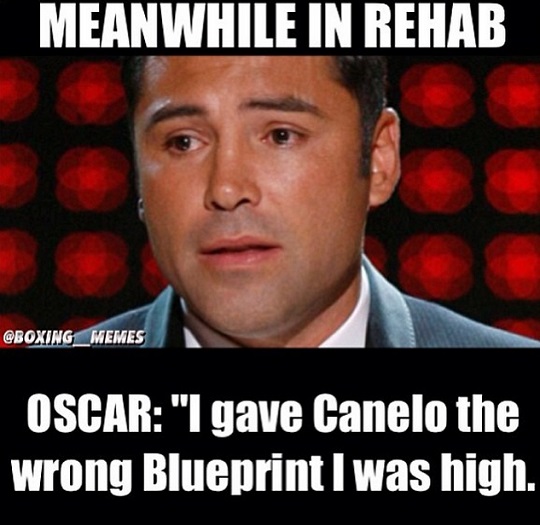 Mayweather though has wasted no time responding. He has deleted the photo from his account, and released this official statement:
It's unfortunate that a stupid picture was posted to my Instagram account earlier today that was not posted by me or authorized by me to post.

As I clearly stated during my fight week and again in the post-fight press conference, I completely support Oscar De La Hoya and his family during this difficult time in his life.  Although we have had our differences in the past, I stand by him unconditionally and would never personally disrespect him or anyone else who struggles with addiction.

I apologize to Oscar and his family for this posting.  I wish him well and am rooting for him to win his fight too. I also apologize to all of my followers for this ridiculous post. I have no ill-will towards anyone and have repeatedly stated that I only seek positivity in my life and for others.
Mayweather then posted that same message to his Instagram: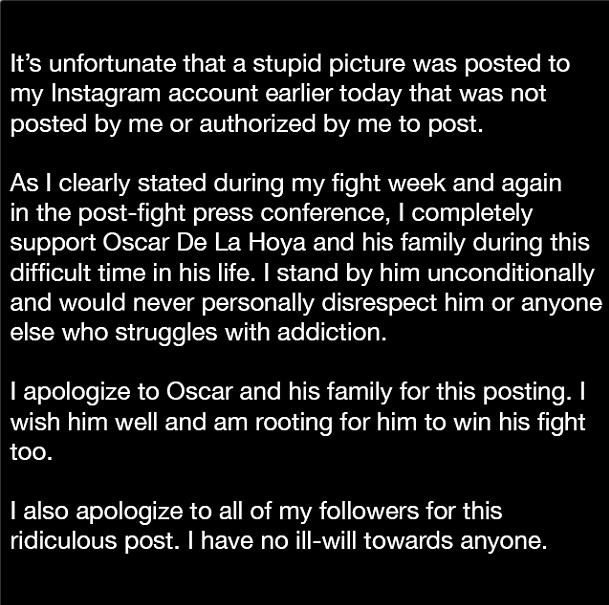 I do believe Mayweather is telling the truth here. During the final pre-fight festivities last week, he was saying the same thing about De La Hoya, wishing him well and hoping that he recovers and wins his personal fight.
And Mayweather didn't create that photo, it had already been passed around the online community, referencing De La Hoya's statement on the All Access show that he gave Canelo the blueprint to defeat Mayweather. Obviously, the De La Hoya rehab meme photo was indeed posted on Mayweather's account, and he's not claiming he was "hacked" or anything stupid like that. Basically, it sounds like somebody in The Money Team, perhaps, ran amok and got carried away.
The fiasco is a bit unfortunate, but it happened and it shouldn't be a big deal once it blows over. Mayweather and De La Hoya will patch things up as much as they need to in order to keep doing business.