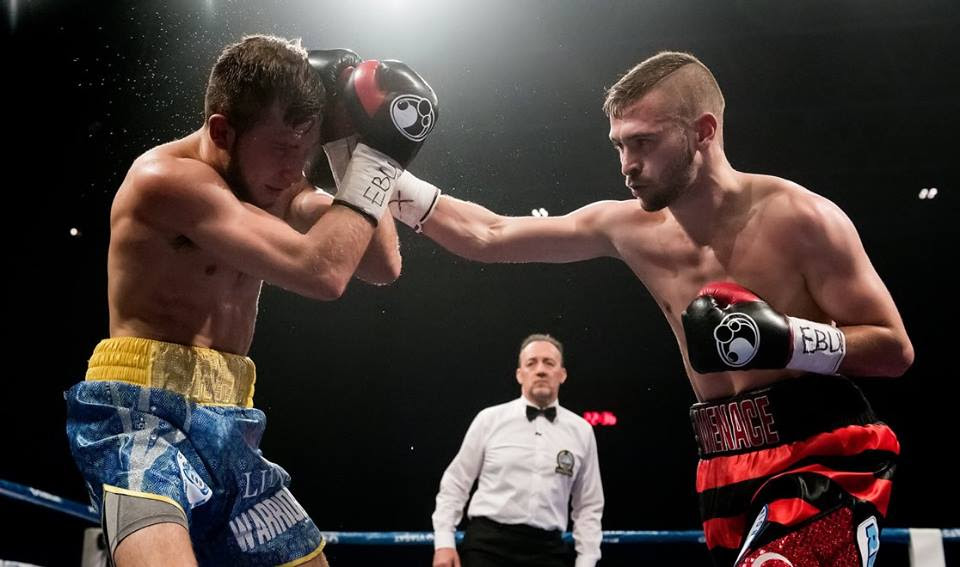 Dennis Ceylan (18-0-2, 8 KOs) will take on Kid Galahad (22-0, 13 KOs) for the IBF Inter-Continental Featherweight Championship on July 15 at the SSE Arena, Wembley in London, live on ITV Box Office in the UK.
Although fighting for the first time on British soil as a professional, the 28-year old Ceylan is no stranger to fighting British boxers having previously shared the ring with Isaac Lowe and Ryan Walsh in entertaining European title fights.
'Dennis the Menace' Ceylan, undefeated as a professional and the current EBU European Featherweight Champion, admits he has his sights set on World title honours, but must overcome his toughest career challenge to date in the undefeated Galahad from Sheffield.
"I'm so ready for this fight!" said Ceylan. "I've been training hard for the last few months waiting for a big opportunity like this. I took no holiday after my last fight, I was straight back in the gym… So I feel well prepared for this fight.
"I have been waiting for an opportunity like this. So when I was offered the fight, I knew straight away to take it. It's about time I start taking some chances in my career!
"I have fought in the UK before as an amateur and I cannot wait to come back. I love the UK fans. The UK have the best boxing fans in the world and I'm looking forward to experiencing that atmosphere over there".
"I really want to fight Lee Selby for the World title next. I know Selby well, and it would be a great fight between me and him. But first I have to get past Galahad. I just hope Galahad is ready for what I'm going to bring, because he needs to be!"
Ceylan's promoter, Nisse Sauerland, also expressed his desire for Ceylan to compete at World title level, but admits he faces a very strong test against the British featherweight beforehand.
"This is an incredible opportunity for Dennis and one he simply had to take", said Sauerland.
"Dennis has really impressed in his last two outings, both times against British opponents, but I know there's even more to come from him.
"There's no doubt that Galahad is another step up however, and will be the toughest opponent Dennis has faced so far, so he'll have to be at his very best in this fight.
"I'm looking forward to him showing the British fans what he's got to offer! Dennis has World title aspirations, but it's essential that he gets the victory over Galahad first."
When asked for his opinions on Ceylan, Galahad was respectful of the Dane's pedigree, claiming that this is the biggest fight of his career.
"It's simple, this is the biggest fight of my career against an unbeaten boxer who wants the same as me: glory!" said Galahad.
"I've got nothing but respect for Ceylan, who has beaten some top notch opponents, but I look at this as a sizeable step towards my ultimate goal, to become World champion.
"It's a huge opportunity for me on a fantastic bill and in front of the ITV cameras. It doesn't get any better than Eubank against Abraham, as both are top class boxers and I know there will be stacks of other fights on the card which will have supporters on the edge of their seats".