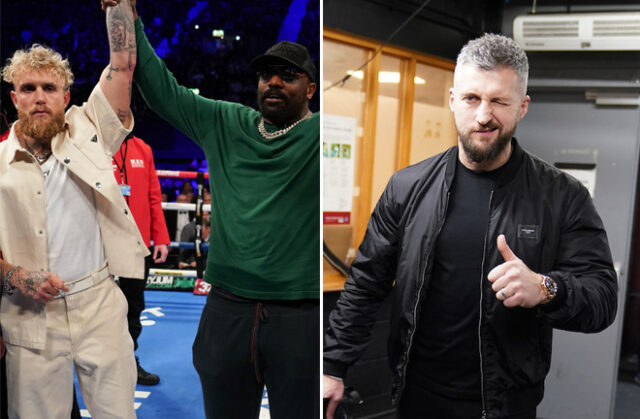 Derek Chisora says he would be willing to place a £200k bet that Jake Paul would beat former super middleweight champion, Carl Froch.
Paul and Froch have been involved in a war of words in the last few days after 'The Cobra' labelled the YouTube star-turned boxer a "performing clown."
Paul responded to the Nottingham man's comments by offering to fight him as long as he beats Anderson Silva, whom 'The Problem Child' outpointed in October.
Chisora, who is involved in the promotion for the 26-year-old's highly-anticipated showdown against Tommy Fury in Saudi Arabia on Sunday has made an astonishing claim that the Cleveland man, who is 19 years Froch's junior would pull off a stunning upset.
"Carl Froch, go in there, get his a** beaten up and then get your cheque bro," Chisora told IFLTV.
"He would beat Carl Froch.
"The Cobra. He will take the venom out the Cobra and then pump him up.
"I'm willing to bet £200k that Carl Froch would get his a** dealt with."
The 39-year-old, who was beaten by Tyson Fury in their trilogy fight in December, insisted his staggering opinion was genuine.
"I am being 100% serious. Carl Froch would get his a** dealt with."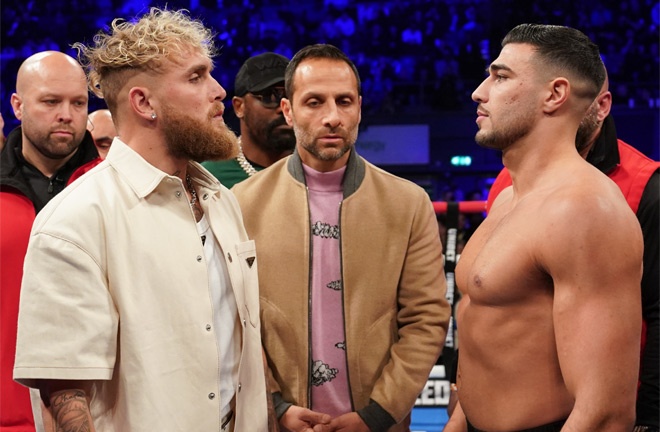 Froch, 45, who has been retired since knocking out George Groves in their rematch in 2013, responded to Paul's tweet in a video released on his social media channels on Monday.
"So, Jake Paul has called me out on his social media. Apparently he wants to fight me.
"So listen… just in case you didn't know, my last fight was at Wembley stadium in front of 80,000 fans so I won't be fighting the Mixed Martial Arts legend Anderson Silva on your undercard, I've got too much respect for him.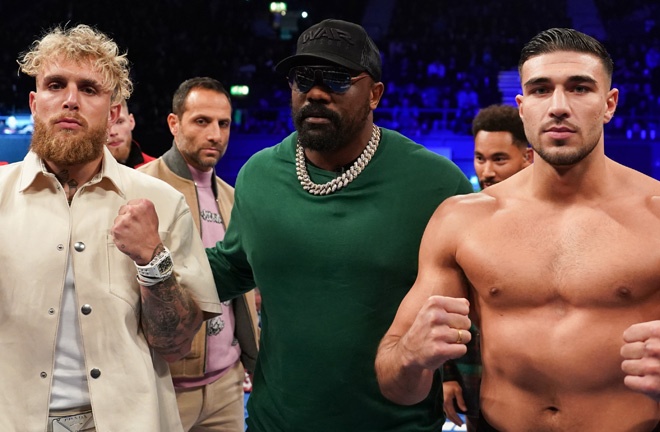 "And your punch when you boxed him, did that even land? Very dubious. But anyway you've got a job to do against Tommy Fury.
"If by some miracle you manage to beat Tommy Fury then I'll listen to you. I'll have a little chat with you and see what garbage comes out of your mouth, see what you've got to say.
"But until then don't talk about me in the same league as you. I'm a four-time world champion. Two WBC titles here You'll never, ever have one of them, you're not good enough.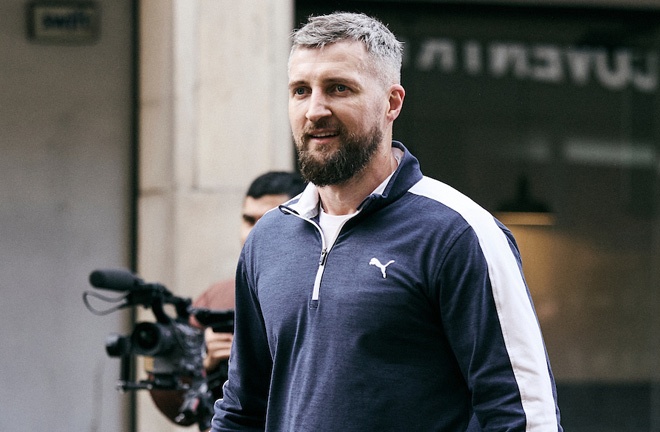 "You're not a professional fighter, you're a performing clown. That's all you are.
"So keep my name out of your mouth until you've done something in the game.
"I think this Sunday your world ends. If it doesn't and you are stupid enough to take a fight with me, when this right hand lands on your chin, I will put you into f****** orbit and knock that stupid barnet off the top of your head."