With Floyd Mayweather stating he is "90 per cent" likely to face Conor McGregor by coming out of retirement and  McGregor claiming he has signed the contract for the bout, former 6 time world champion, Oscar De La Hoya has branded the showdown as a "farce" and a "circus" which could stain boxing.
De La Hoya faced Mayweather 10 years ago losing on points and is dismayed that the fight will be sanctioned.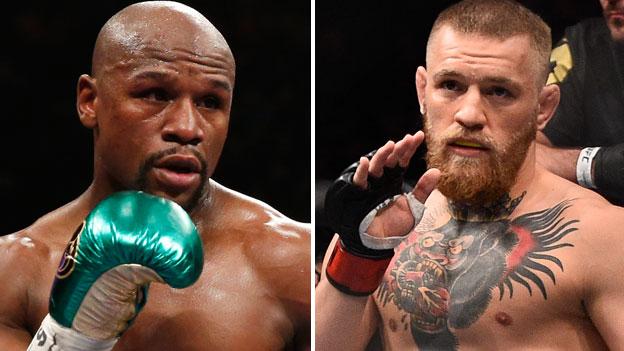 In an open letter on Facebook, De La Hoya wrote, "To my fellow #boxing fans: I write in the hopes that together we can protect the sport of boxing. "With each passing day, it looks more and more likely that the circus known as Floyd Mayweather vs Conor McGregor will be coming to town in the near future.
"As undercard fights start to take form, athletic commissions give their blessings in exchange for millions of dollars and the fighters start counting even more cash, one group will eventually be left to make sure this farce doesn't occur.
"We, the fans, who are the lifeblood of our sport. I fully understand the initial attraction from any fan of combat sports. McGregor is almost certainly the best pound-for-pound MMA fighter. Floyd is Floyd – the most dominant boxer of his time.
"But success in one sport does not guarantee success in another. Far from it. And let's be clear, these are two different sports. "Furthermore, it's not like McGregor would be fighting a good fighter, let alone a mediocre one. He would be fighting the best.
"To use a bit of an extreme analogy, I happen to be a pretty good golfer. Could I potentially hold my own on one of the second-tier tours? Maybe. But would I be able to compete with Rory McIlroy, Jordan Speith or Sergio Garcia? Of course not. Nor would I think to try."
De La Hoya went on to say, "My interest is in the health of boxing as a whole. Our sport might not ever recover."
What are your thoughts on the letter and the fight?
We are sure to hear from both Mcgregor and Mayweather in reagards to Oscar De La Hoya's comments so stay tuned!