Ohara Davies and Josh Taylor will face off on the  8th July 2017 in Glasgow as the two super – lightweights take their social media feud into the ring.
The two fighters have flawless records to date, with Commonwealth Super – Lightweight champion Taylor 9-0 with 8 KO's and WBC Silver Super – Lightweight champion Davies 15-0 with 12 KO's.
Edinburgh born Taylor will have home support in Glasgow which could make for a hostile reception for London born Davies. But Davies is not fazed with the fight not being on home turf and believes he will come out on top due to having more 'heart'.
"A few people think he will beat me. I'm ready to prove people wrong. If he does win, then I guess people will have been right. But I doubt that, seriously.
"It doesn't matter if it's on his home turf or mine because I don't plan the fight going 12 rounds. I believe it will end early. I believe I'll come out on top because I've got more heart."
"There's no pressure because I've already done it 15 times. After every fight, the burden is easier to handle. The way to go far in this game is to stay cool and calm."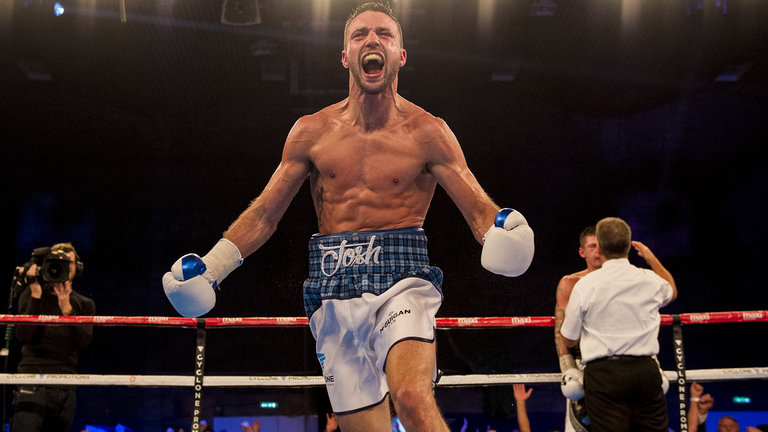 Josh Taylor spoke to Capital City Press and feels Davies is scared. "He has been mouthy in the past, that's what got us the fight."
"But since it was announced he has been quiet on social media. I don't know how he's feeling, if he can back his mouth up – but I'm supremely confident.
"He's been making so much noise and calling me this and that.  Eddie Hearn then mentioned the thing about a contract on Twitter and we responded. We sent a contract and they accepted it.
"He's never been in with anybody in our weight class really. He's only been in with lightweights and old men. I'm the same age and I'm hungry."
Davies has kept the feud going till fight night, stating Taylor is not a big name.
"Taylor did his bit in the amateurs but has fought nobody of any calibre as a professional. His last fight didn't get any views. Was it even televised? He's not ranked by the governing bodies.
"He's not a big name and he had to send his auntie to send me a Tweet the other day. She sent me a message abusing me and I wrote back to her telling her that she's a bum and so is her nephew. They're all bums just looking for attention."