For our latest classic fight to beat the boredom of Lockdown, we go back to March 2008, in what turned out to be an undercard classic in London.
Carl Johanneson v Kevin Mitchell – 8th March 2008, O2 Arena, London – British & Commonwealth Super Featherweight Titles
In 2008, Londoner Kevin Mitchell had been highly touted by many, and rightly so as an ABA Champion at age 18, and having compiled a 25-fight undefeated streak under the wing of promoter Frank Warren.
It was a slow burning early career for Mitchell, and he didn't capture the Commonwealth Super-Featherweight title until his 22nd contest, a points win over George Ashie for the vacant belt in October 2006. He had previously served as IBF Intercontinental champion, but the Commonwealth crown was the step up he needed.
Harry Ramogoadi was then stopped in six rounds, and Mitchell then scored back to back stoppage wins against Alexander Khurulev and Edison Torres as he stepped up a bid to challenge for the Lonsdale Belt.
The British title was held at the time by Leeds' Carl Johanneson, and the Yorkshireman had come through in an unconventional way, making his debut and having his first 16 fights in America.
Carl is the nephew of Albert Johanneson, who played for Leeds United as a left winger throughout the 1960's. Carl returned to his native England in March 2004, beating Carl Greaves via third round retirement win for the WBF belt. He made two defences of the title before running into Leva Kirakosyan, blown away inside a round in December 2004.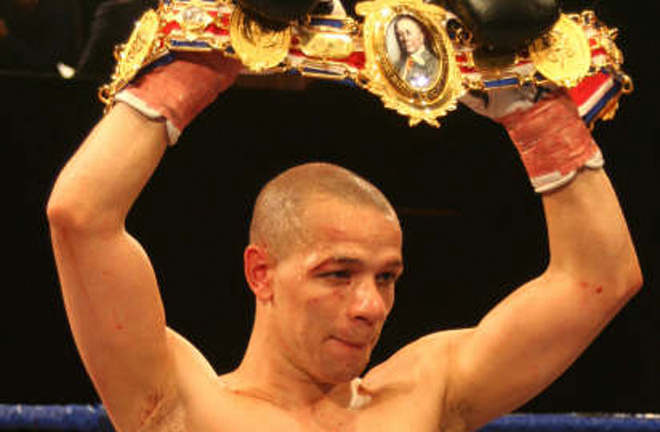 Five straight wins, including a Central Area title win led Johanneson into a British title match in July 2006, with Billy Corcoran his opposition for the vacant strap. A fourth round stoppage win at the York Hall secured the prestigious belt, and he then impressively defended the title against Femi Fehintola in six rounds before widely outscoring Ricky Burns in February 2007. Burns would of course go on to become a three-weight World champion.
Johanneson would be derailed though in July of the same year in a bid for the European title, again by the big punching Kirakosyan, this time in four rounds in Barnsley. Carl bounced back three months later though to defend his Lonsdale Belt in six rounds against a much faded Michael Gomez in Doncaster.
The British Boxing Board of Control ordered Johanneson to defend his crown against Mitchell, and the fight was set for March of 2008.
Their meeting would take place on the grand stage of the O2 Arena in London, with both the British and Commonwealth belts on the line on the undercard of the massive Cruiserweight World title unification clash between David Haye and Enzo Maccarinelli.
Prior to the fight, Mitchell didn't expect anything but a routine win, but acknowledged that Johanneson would represent his most decorated opponent yet.
"I've been waiting to be the next big thing out of Britain, and I will be. It's my time now," said Mitchell. "I've been training like mad, really hard. I don't think he'll be able to do 12 rounds at my sort of pace. I actually don't think this will be my hardest fight, but it will be against the most recognisable fighter."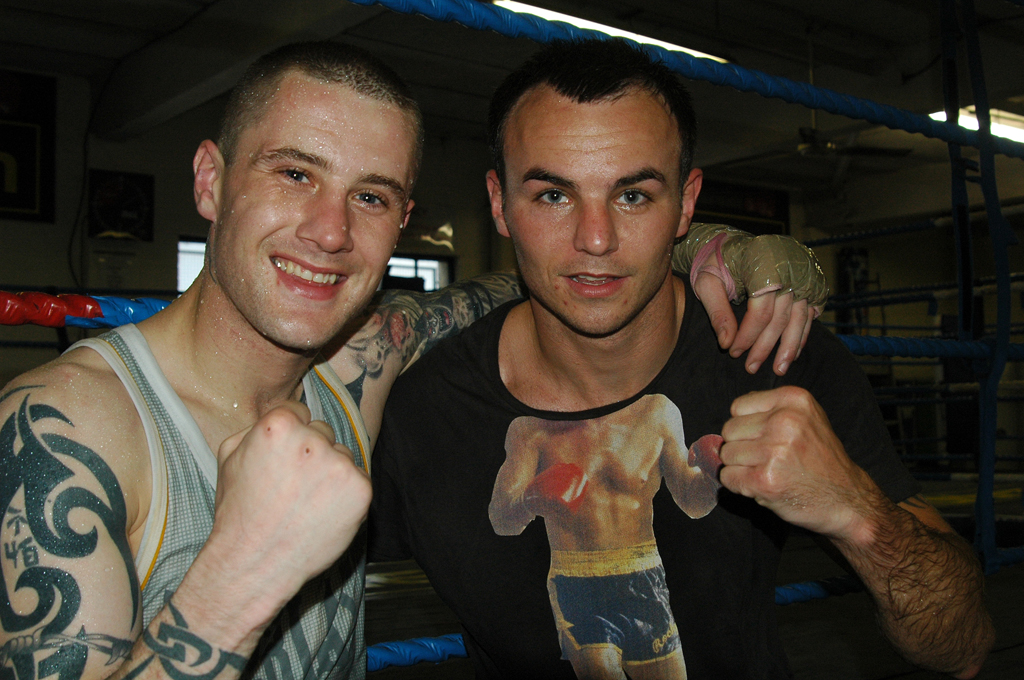 Johannesson was a quiet man by nature, and mainly left the talking to his promoter Frank [now Kellie] Maloney, who warned Mitchell to write the Leeds native off at his peril.
"Don't underestimate Carl," was Maloney's message to Mitchell. "You seem to think you just have to turn up on Saturday to win, but you're in for a big shock. I've been working with Carl over the last three and a half weeks, sparring has gone well and he's raring to go to put the young upstart in his place.
"I think having an undefeated record can be a handicap. Carl's going in there as the underdog which will be to his advantage. He's come back from every loss. Kevin has been kept wrapped up in blankets, but now they are coming off because they want to see how good he is. I think they've picked the wrong opponent."
It turned out to be arguably the domestic fight of the year inside the cauldron of the O2, as both Mitchell and Johanneson served up an absolute thriller. Both men were shaken up and hurt during the contest, with Mitchell appearing to be floored in the sixth, but fortunately for him, referee Ian John-Lewis ruled a slip. It was brutal back and forth action, and eventually Mitchell caught up with his brave opponent, decking him with a left hand in the ninth, before a follow up attack called a halt to an absolute classic.
The full fight can be found here in three parts:
https://www.dailymotion.com/video/x4oy4z
https://www.dailymotion.com/video/x4oy34