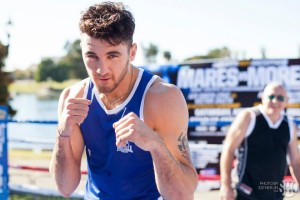 Recently it was announced that the WBO light-heavyweight champion, Welshman Nathan Cleverly, will square off against Russian contender Sergey Kovalev in a clash of unbeaten up-and-comers that should excite. The fight will take place at the Motorpoint Arena in Cardiff, Wales (Cleverly's home country) on 17th August later this year.
The announcement was a small surprise given Kovalev had been heavily linked with a shot at Bernard Hopkins' IBF title, whilst Cleverly has received criticism over the last 12 months for not facing the best possible opponents. The script has not been rewritten, but it has been edited, and two of the division's best fresh faces meeting one another will only add impetus to a division that is undergoing a transformation started by Adonis Stevenson's recent shocking one round knockout of light heavyweight kingpin Chad Dawson.
The fight will be an acid test for both men as they prepare themselves for assaults on the division's more experienced elite. Below are some important questions to be asked ahead of the bout.
1. Exactly how good are they?
This is a particularly relevant question given both have remained undefeated in a competitive division. Either they are both supreme pugilists, or they haven't yet faced the best. For both Cleverly and Kovalev, the latter explanation rings truest.
Cleverly showed huge promise throughout the two year period of 2010-2011, wearing down Karo Murat and narrowly out-pointing English rival Tony Bellew as he moved from domestic level to European and then world honours in quick succession. Kovalev on the other hand has experienced his rise more recently, with an unexpected thrashing of Gabriel Campillo preceding a dominant display in a stoppage of Cornelius White.
The reality is that both are solid prospects of equal standing, with potential for future leadership of the division. Although Cleverly holds a world title, he is a long way from the resume of a Hopkins or Dawson, and lacks the big single victory that Stevenson and Jean Pascal boast.
2. Who has the form?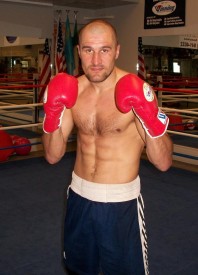 This question is far easier to answer – the form lies with Kovalev. The Russian brawler was widely unheard of before he trounced Gabriel Campillo in three rounds; a result rendered spectacular by Campillo's solid performance in defeat against then-titleholder Tavoris Cloud in his previous fight.
Cleverly has stalled over the last year or so, although not by his own design. Scheduled fights have fallen through, and possible big-money fights have not been scheduled. It must have been a frustrating experience for the Welshman as he teed off against Tommy Karpencky and Shawn Hawk, who with all due respect were nowhere near world-level. A wide points victory over mandatory Robin Krasniqi gave Cleverly more of a test, something that was much needed prior to this bout, where he finds himself up against one of the division's hardest punchers.
3. Who has the physical edge?
The upper hand in punching power lies with Kovalev. He barely broke sweat clattering Campillo and White around the ring, needing just three rounds to lay waste to each of them. Although Cleverly's power has increased with age, he lacks the one-punch knockout capability Kovalev has showcased.
Cleverly has proven himself over the distance on multiple occasions, however, suggesting he may carry the edge in stamina. He has also had his chin tested on several occasions and has passed every time thus far. Cleverly also sets a high work-rate that can be difficult to keep up with, so he may dictate the pace of the fight.
Thus these men look even in this particular department, with Kovalev bringing power and Cleverly bringing proven stamina, volume and chin.
4. Who is the favourite?
Kovalev may head into the bout as a slight favourite due to his better recent form and increasing media attention. It must be noted however that the fight takes place in Cleverly's back yard. Cleverly will also be extremely hungry for victory on the back of a recent struggle to obtain top-class opposition.
It is also important to note that Kovalev will have just as much to prove in this fight. Form he may have, but Cleverly has ended two unbeaten records before in Murat and Bellew, and it would be unwise to discount him doing the same thing again here.
Certain questions are rhetorical however, such as "Should we look forward to this fight"? The answer is an overwhelmingly obvious yes. Two highly rated, undefeated, hard-hitting fighters are set to collide this August. All doubts should be eliminated and entertainment is guaranteed. In the words of Colonel Bob Sheridan, it's going to be "a dandy".