Anthony Crolla came out victorious when he faced Ricky Burns on Saturday night in Manchester via points in a gruelling 12 round fight.
Both fighters started cautiously, with Burns trying to using his jab and Crolla coming inside looking for the wide left hook, in an even first round.
The second round saw Crolla taking it to Burns, applying pressure to the Scotsman and connecting with some close shots. Crolla continued to soften the body of Burns and countering his opponent.
Crolla kept up his work rate, continuing to target Burns' mid section and was the more favourable on the scorecards. The next few rounds saw Burns attempt to react to Crolla's increase in tempo with accurate jabs but the Mancunian was in good flow and countered Burns with left and right hooks to the mid section once again.
Going into the seventh round, Burns had to increase his intent and tempo, which proved to be successful as he landed a big uppercut and a hit to the face saw Crolla's nose bloodied.
Burns was getting more into the fight now as Crolla looked to be slowing down from his good, quick start. The ninth round saw Burns take advantage of a slightly weary Crolla, as the Scotsman landed a stiff jab to the Mancunian. In the tenth round, Crolla picked back up and showed his urgency with his flurry of punches, in which Burns retaliated with some single heavy shots. The fight was looking even at this stage.
Crolla knew he had to come out for the eleventh round blazing and a huge uppercut rocked the Scotsman followed by more body shots. The final round saw the Manchester crowd showing there support for Crolla, as they roared him on whilst a straight left had Burns unbalanced before the bell was rung.
The two boxers made a great showing for boxing fans and at the end of the night, Crolla was victorious with a points win of 116-113, 116-114, and 117-112.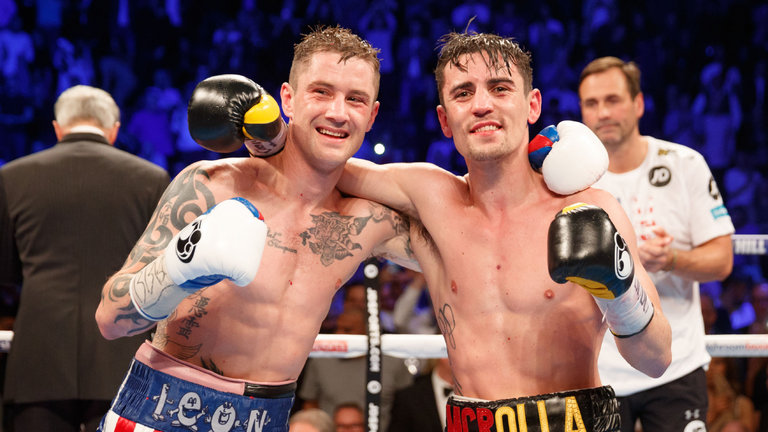 After the fight, Crolla said, "I thought I had done enough, but Ricky kept on coming, he gave me a very tough fight. I owe these people here in Manchester another world title. I've also got no problem in going to Glasgow for a rematch."
Burns, believed he had done enough for a victory as he said, "I thought I done enough to edge it. I would love to do it again."
Could a rematch be on the cards? What were your thoughts on the fight? Let us know!