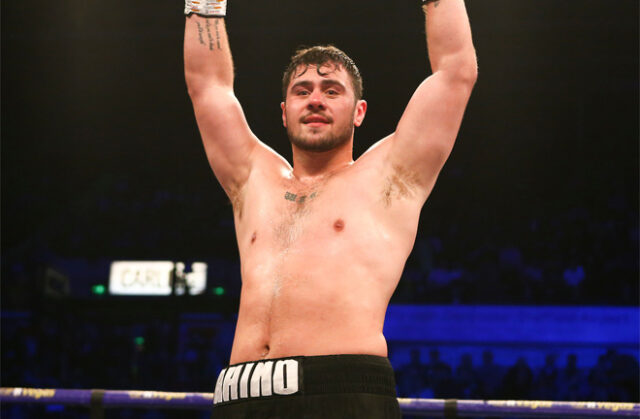 Dave Allen admits he would relish the opportunity to fight for the British title, but says he will call time on his comeback if he is unable to reach the level he was once at.
Allen (18-5-2, 15 KOs) announced his retirement from professional boxing last November, but has decided to make a comeback starting on a Dennis Hobson-promoted show on Friday, live on FightZone against Andrea Pesce (7-13-3, 2 KOs).
The fan-favourite heavyweight, who has been managing fighters since initially announcing his retirement, insists he has a smarter approach to training and is aiming for a three-year stint in the sport.
"It's going well, I've been training now for two or three months," the 29-year-old said to Dennis Hobson Promotions.
"August 27th is just a stepping stone to where I want to be, to bigger things. Training's going well but I'm a lot smarter with my training than I used to be.
"The dream is I'd love to headline the O2 Arena again. It might not be plausible and it might sound ridiculous, but at the minute it's one fight at a time.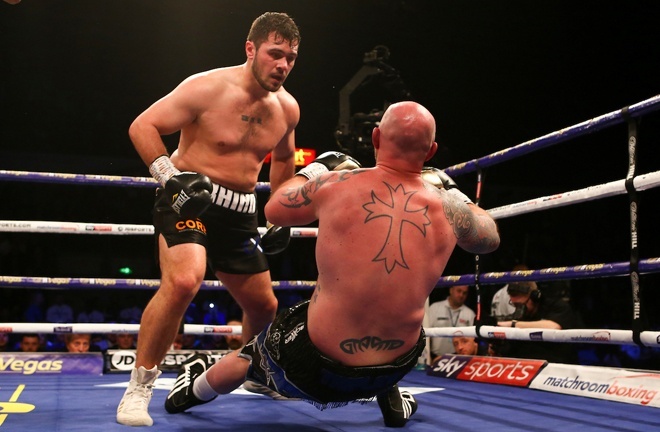 "I plan to be in boxing for the next three years and if I keep winning then I will get back to where I was before.
"I'd love to fight for the British Title. Any world title aspirations went by the wayside with the David Price fight, but if the British Title became available in 18 months or two years time, then great.
"But I'm not coming back for titles, and if I was coming back for money then I'd have gone straight on DAZN, got paid a fortune and got beat.
View this post on Instagram
"It's not about the money or titles. It's about bringing through the next generation of boxers that I'm managing, and that's about me boxing for the next three years."
'The White Rhino' amassed a huge following due to his charismatic personality and willingness to take on all comers including Dillian Whyte, Luis Ortiz and Tony Yoka, as well as challenging for the Commonwealth belt twice, losing on both occasions to Lenroy Thomas.
The Doncaster man had his two standout nights against Nick Webb, who he knocked out in four rounds in 2018 and against former world champion, Lucas Browne who he stopped in three rounds in a memorable main event clash at the O2 Arena in 2019.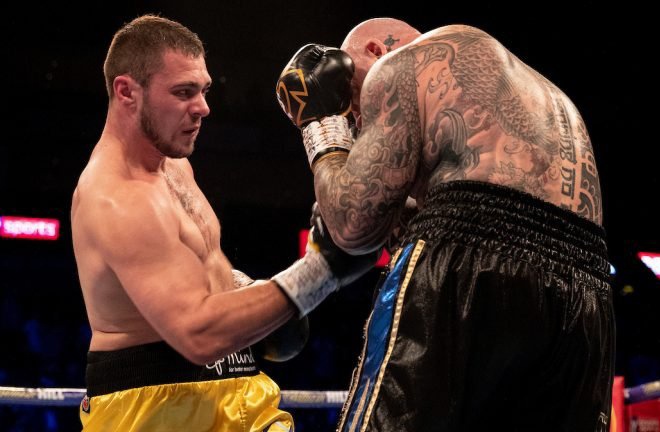 Allen suffered a brutal stoppage loss to David Price in his next fight and was on the brink of retirement after being taken to hospital in the aftermath, but returned with a third round win over Dorian Darch in his last outing in February 2020.
"I love boxing more than anything in the world," he added.
"It's my passion and all I've known since I left school. There have been times when I haven't enjoyed it too much but I've made boxing a lot harder than it needed to be. I haven't trained, wasn't fit, took impossible jobs – but this time I'm doing it for me."
A scheduled clash with American heavyweight Chris Lovejoy in October fell through on fight week due to a promotional issue on Lovejoy's side and the Brit called time on his career prior to a planned clash against Christian Hammer on the undercard of Conor Benn's win over Sebastian Formella last November.
View this post on Instagram
Allen, who has sparred the likes of Tyson Fury and Anthony Joshua and has been linked with a potential future clash with Alen Babic, says he will assess how much he has left to give after a few fights at a lower level, but admits he will not continue to fight if he is unable to get back to the level he was once at.
"Realistically, for the last few years, I've not really sparred at all. I've had a good break and am coming back at a low level to see if there's anything left.
"I'll be honest with myself, if after a few fights there's nothing left then I've got more pride than to get beat up.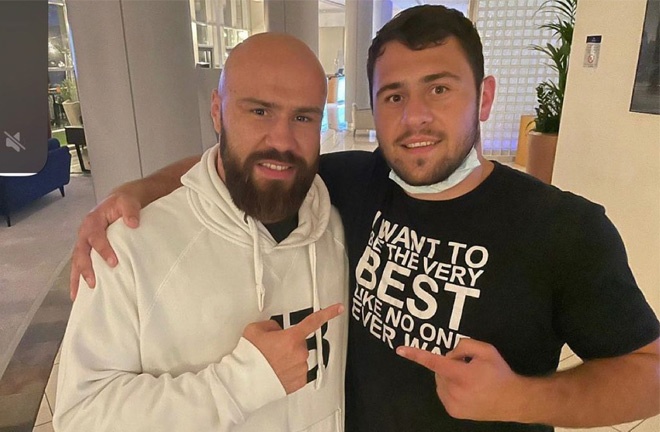 "I've done like 500 rounds [of sparring] with [Anthony] Joshua, a 1000 with [Tyson] Fury, hundreds with [Joe] Joyce and Frazer Clarke. I can box, I'm not saying I'm a world champion, but I can definitely box. Now I do all the running and strength training, I put the graft in now.
"I used to get punched in the head and think I'd get fit doing that, it didn't work. Now I put the hard yards in and will maybe spar a max of 20 rounds before a fight."