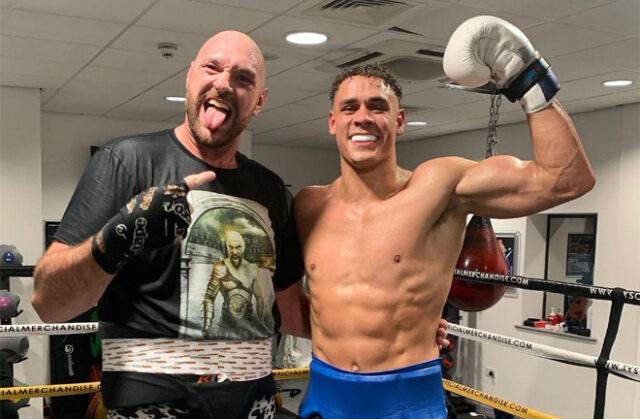 Unbeaten cruiserweight prospect, David Nyika is feeling at home in Tyson Fury's gym.
Nyika (2-0, 2 KOs) has based himself in the UK and is training alongside WBC heavyweight champion, Fury and countryman Joseph Parker in the former's gym in Morecambe.
The 26-year-old shared six rounds of sparring with Fury, who has begun preparations for his title defence against Dillian Whyte on April 23 at Wembley Stadium and the New Zealander admits 'The Gypsy King' has made him feel welcome.
"I've picked up all the lingo," Nyika told proboxing-fans.com.
"I know all the slang now, so I feel like I'm proper part of the family.
"I'm a Morecambe lad, I'm a Shrimps fan, I'm everything, it's great."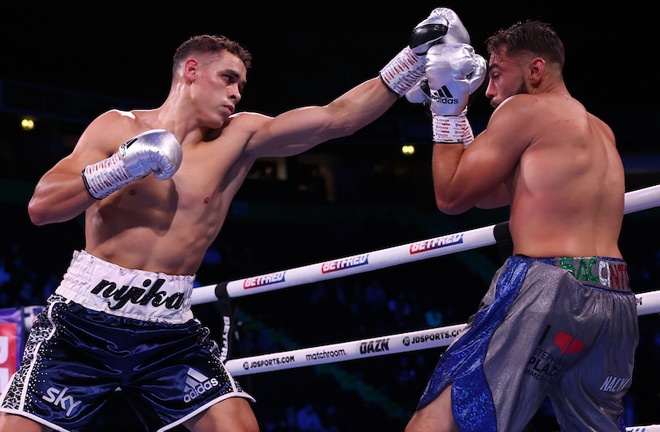 Nyika, a standout amateur who won gold medals at consecutive Commonwealth games, turned professional in February 2021 knocking out Jesse Maio on the undercard of Parker's victory over Junior Fa in Auckland.
The towering Hamilton native then secured a bronze medal for his country at the rescheduled Tokyo 2020 Olympics, before picking up his second professional win when Anthony Carpin retired after the first round of their clash on the undercard of Parker's rematch win over Derek Chisora in December in Manchester.
Nyika, who is coached by former middleweight world champion, Andy Lee is looking to have an active year and capitalise on recent sparring with the likes of WBO cruiserweight world champion, Lawrence Okolie, before pushing on for titles next year.
"I've got a couple of outings in the next few months across the world," he added.
"I can't announce exactly where they are or when they are at the moment.
View this post on Instagram
"But, I'm excited about getting in the ring, because it already feels like its been a long time.
"I'm fit, I'm in good shape, I've been in training camp with Lawrence Okolie for his fight [against Michal Cieslak].
View this post on Instagram
"I'm in great shape, I'm ready to go, I could fight tomorrow if I had to.
"I'd like to be 5-0 by the end of the year. 5-0 would be ideal and then the next year, maybe six fights and by that time I'll be pushing for titles."
Watch the full interview with David Nyika below: