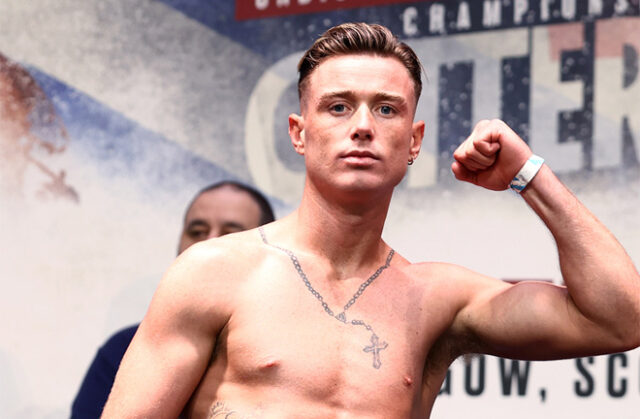 Irish welterweight prospect, Paddy Donovan says he is likely to head to the USA for his next outing.
Donovan (8-0, 6 KOs) extended his unbeaten record to eight straight victories with a sixth round TKO over Miroslav Serban on the undercard of Josh Taylor's controversial win over Jack Catterall in Glasgow on February 26.
'The Real Deal,' who is trained by former middleweight world champion, Andy Lee and guided by Hall of Fame promoter, Bob Arum revealed post-fight that Arum's company Top Rank Inc. would like to hand him his American debut.
Top Rank's next bill in New York comes on March 19, with Edgar Berlanga meeting Steve Rolls at Madison Square Garden, although there is no confirmed date as of yet for the 23-year-old's return.
"A couple of the Top Rank guys have just came down to Andy and asked us to get us over to the states, over to New York," Donovan told proboxing-fans.com.
"So, probably that's going to be my next fight in New York City and that's where I want to spread my name across the pond in America and get the Irish and American fans behind me, to back me and follow my journey.
"I hope I can excite them and put on great shows like tonight and they can follow me and be a lover of my boxing."
The talented southpaw displayed his repertoire of shots against Serban, who remained brave and tough throughout, in spite of the continued onslaught, before the fight was halted in the final round after the Czech suffered an ear injury.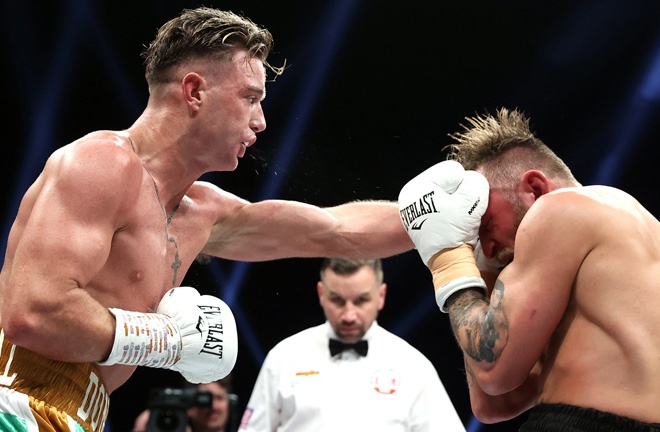 Donovan, a 13-time national champion in the amateur scene, says he will have his first eight round contest next, before challenging for a world youth title and Lee believes his charge will continue to show improvements as the level of competition steps up.
"It couldn't have worked out any better," Lee said.
"With Paddy becoming the swing bout, he got to be on the main card, he got to be on live tv, he got a lot of exposure and he got some good rounds in, people got to see what he's about a little bit.
View this post on Instagram
"If they see him fight someone who's actually going to come and have a go, then you'll see how good he really is, because Serban didn't offer anything really, just looking to survive and catch Paddy off guard.
"Paddy will be stepping up to eight rounds next. I want better opponents for Paddy it's just hard to get them.
"Maybe two eight rounders and then he'll be a ten round fighter.
"By the end of the year ,he should be a ten round fighter and titles.
"So by the time he's 14-0, 15-0, he'll be in title fights."
Watch the full interview with Paddy Donovan below: