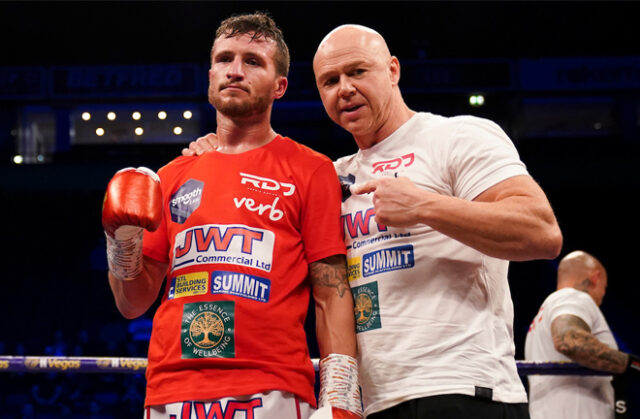 Robbie Davies Jr says he has found his "best style" under trainer Dominic Ingle ahead of his return on Saturday.
Davies Jr (20-2, 13 KOs) fights for the first time since March against Gabriel Gollaz Valenzuela for the vacant IBF Inter-Continental title on the undercard of David Avanesyan's European Welterweight title showdown against Josh Kelly at the SSE Arena, live on Sky Sports and DAZN.
The Liverpool man linked up with Ingle ahead of his win over Damian Leonardo Yapur almost 12 months ago, as he bounced back from defeat to Lewis Ritson and the former European champion credits his new coach for honing his style, as he looks to prove his worth as one of the top Super Lightweights.
"I feel like in the past I've had fights where I've fought one way in one fight and then I've fought another way in another fight," Davies Jr said on a Zoom conference call on Tuesday.
"I think it's been hard for me to actually find what my style is, especially as I've got older and more experienced.
"I think the time during the lockdown where I've literally just been staying in the gym back-and-forth from home, I think I've found what my best style really is and what benefits me and what brings out the best that I can produce.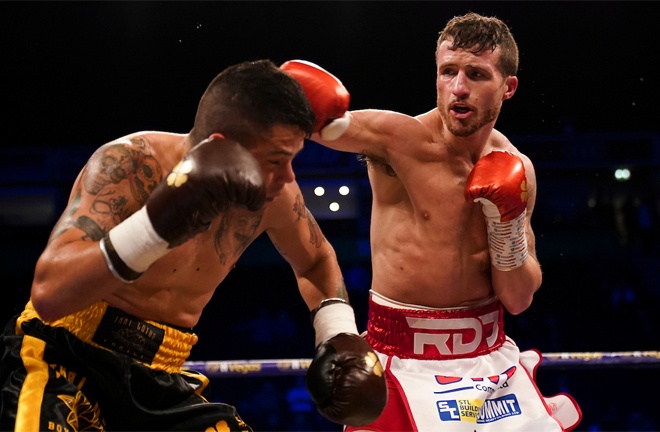 "If the opportunity to flatten him comes I'll be taking it, if he's durable and he's tricky, I'll also be willing to go the rounds at any pace. I just can't wait to get in there.
"I'm ready to prove to everyone that I'm still one of the top contenders at 140lbs."
The 31-year-old was in discussions to face European Super Lightweight titlist, Sandor Martin who has opted to face Kay Prospere on March 26.
Davies Jr admits that remains a possibility, should he be successful on Saturday, although he is open to going down the IBF route, whilst a rematch with Ritson, who has been ordered to face Jeremias Nicolas Ponce in an IBF final eliminator, remains a target.
"I've literally just got to get the win on Saturday and see what doors and what avenues open up for me," Davies Jr added.
"If the European title fight comes up sooner rather than later, I'll take that no problem.
"But, if they offer me a route down the IBF and it can push me further on quicker, I'd also take that as well.
"I don't like to go on about him [Ritson] too much, but when I'm asked about him, if the opportunity ever comes up, Eddie [Hearn] and everyone at Matchroom all know that my team, we're raring to go for the rematch.
"But, he's got his own fight, I've got my own fight, luckily we both come through them healthy and we both get the wins, and then we can look on for maybe the future, but he might have his own avenues set up and hopefully Eddie has one set up for myself as well."
Watch the full interview with Robbie Davies Jr below: