It appears the Joshua-Wilder fight is not going to take place anytime soon, that's according to Deontay Wilder who has labelled Joshua a 'Coward' and stated the fight is not going to happen in April 2019.
The 'Bomber' stated that Joshua has not signed the contract. However, Joshua and promoter Eddie Hearn beg to differ, and claim they have both signed the contract.
Nevertheless, it now appears that Deontay Wilder and Tyson Fury are currently locked in negotiations and are keen to fight sometime in November. Furthermore, the announcement of the fight is imminent and is likely to be announced in the ring after Fury's fight against Francesco Pianeta (35-4-1, 21 KOs) at Windsor Park in Belfast on Saturday 18th August.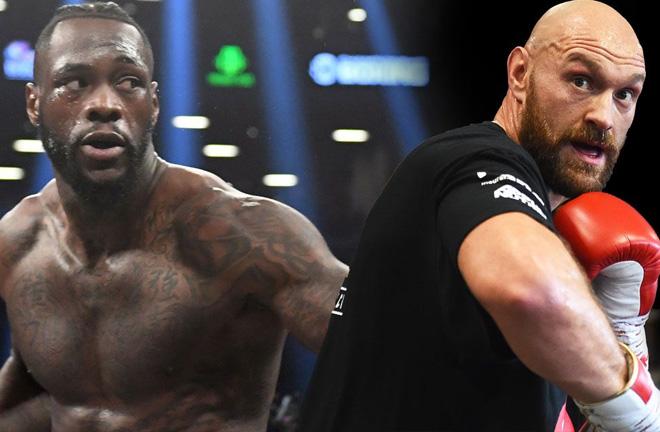 Are Deontay Wilder and his team playing mind games with Joshua? Or are Joshua and his team simply avoiding Wilder. Should the Wilder-Fury fight get confirmed, it will surely mean the latter and people will be expecting answers from Anthony Joshua and his team. Furthermore, the negotiations have been ongoing for sometime now with little progress in the fight being any closer to happening. Despite it being potentially one of the most high profile fights in world Boxing, the fans are still no clearer on whether this fight will happen. The length of time negotiations have been going on between both parties has been labelled by many as 'embarrassing'.
Deontay Wilder speaking to BoxingScene.com that manager Shelly Finkel has not received no document signed by Anthony Joshua.
"He ain't gotta worry about that April date because that ain't gonna happen," Wilder said. "These guys don't wanna fight me. We knew the April fight wasn't gonna happen when Eddie Hearn sent the contract and Joshua come out here, advertising and putting out to his fans that he signed the damn contract, and when we get the contract, Eddie Hearn's name is on it. I said, 'Look at this sh*t!'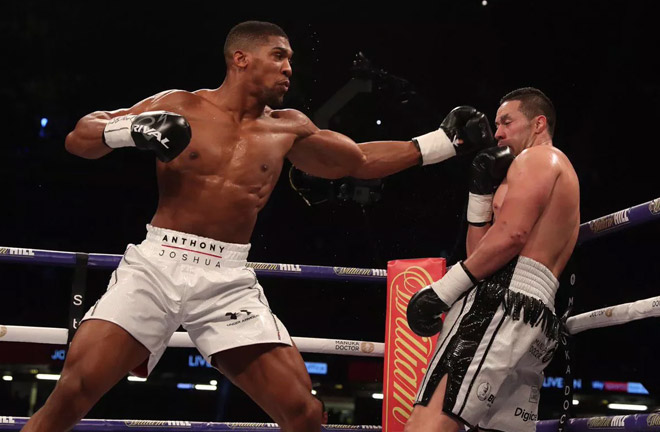 "They don't wanna fight. They don't wanna fight. They don't wanna fight, and I'm so happy that this is over. They can move on. They can go about their business. He will get found out. He will get knocked out sooner or later. If it ain't by me, it will be by someone else. So hey, we wish him nothing but blessings, nothing but prosperity in his career, man, until he grows some balls to fight me."
"Forget trying to trick people out of their money, trying to scam them [into] ticket sales and make it seem like it's more than what it was," Wilder said. "Because those things come back to haunt you. You can't keep lying and lying and lying, and it don't come back. The thing about a lie is you have to keep it fresh. You have to keep refreshing it, without even remembering what you said in the last interview
Wilder: Joshua is a liar 
"You wanna talk so much and you just lie, lie, lie. And now the people have realised that. We're showing him how you're supposed to do it. If Fury wins, I'll get in the ring and we'll promote the fight. We'll officially announce it and we'll go from there."
"I respect all fighters, so I can't call him any type of name," Wilder said in reference to Joshua. "But he wanna fight lower opposition than me. He don't wanna fight the best in the division and people have seen it. They just wanna scam people out of their money. They looked at this and said, 'How much money can we make?' That's why he never went to no other country. That's why Hearn always wants him to be in England, because he was ripping those people off.
"Those people in England are getting ripped off, blindly. But they finally woke up, or some of them are waking up. Some of them enjoy it. Some of them don't give a damn. If they don't, they can keep giving their wages to them. And when you can't pay your rent next month, don't be crying."
What are your thoughts, let us know in the comment section below.
Comments
comments