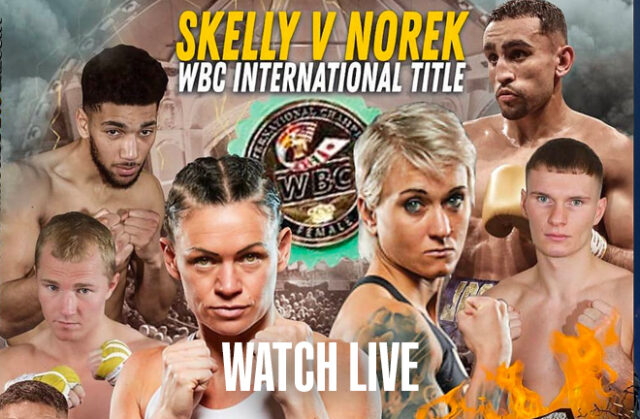 Black Flash Promotions head back to Liverpool for another exciting Fight Night – Destruction in the Dome. Carly Skelly fights for the vacant WBC International Super Batam Title against Poland's Dorota Norek who's last fight on UK soil ended in her being knocked out by Shannon Courtenay.
Watch all the action from Black Flash Promotions live YouTube stream right here from 2PM EST / 7PM BST today.
Destruction In The Dome Full card:
Andy Colquhoun vs MJ Hall
Lee Johnson vs Gary Stables
Niall Brown vs Konstantin Alexandrov
Adam Rasool vs Jahfibus Faure
Jack Rafferty vs Angel Emilov
Carly Skelly vs Dorota Norek
Live Stream – starts 7PM – BST / UK 2PM EST/US east.
Related Links:
Box Rec Destruction In the Dome: https://boxrec.com/en/proboxer/827880
Black Flash Promotions Instagram: https://www.instagram.com/blackflashpromotions/
Black Flash Promotions Twitter: https://twitter.com/blackflashpromo
Black Flash Promotions Facebook: https://www.facebook.com/blackflashpromotions/
Black Flash Promotions YouTube: https://www.youtube.com/c/BlackFlashBoxingChannel