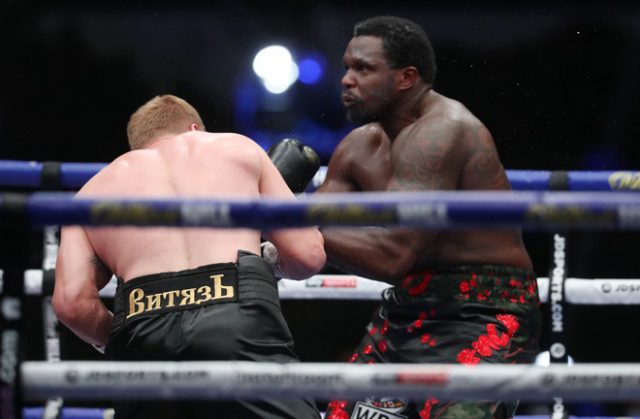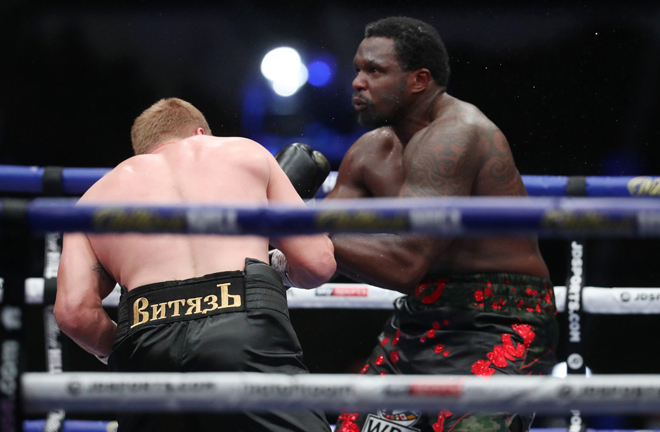 Alexander Povetkin found a left uppercut from the gods, to stun Dillian Whyte with a fifth round KO in Brentwood on Saturday.
Whyte (27-2, 18 KOs) had Povetkin (36-2-1, 25 KOs) in all sorts of trouble in round four after landing two knockdowns, however the Russian rose twice and rallied back in the fifth connecting with a huge left uppercut which left Whyte out cold.
The 40-year-old became WBC Interim and WBC Diamond Heavyweight champion, and number one contender for the famous green belt as a result of his stunning victory in the Matchroom Fight Camp finale in Brentwood.
After over 1000 days as the WBC's number one contender, Whyte now goes back to the drawing board, and the chasing pack with his devastating loss.
It was a feeling out opener, as both men tried to work each other out, with Povetkin landing to the body and Whyte working off his jab.
Whyte was boxing economically and carefully selecting his shots, but a chopping left hand landed from 'Sasha' in the second to keep Whyte on his mettle, but the Brixton native landed solidly to the body in the session, as Povetkin's midriff reddened.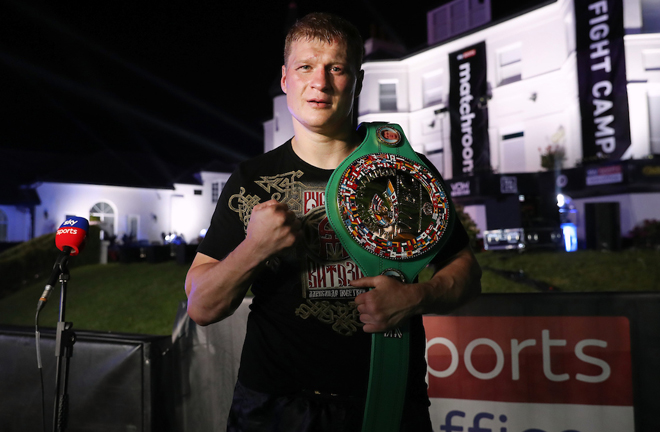 Whyte's jab was proving a potent weapon, as Povetkin struggled to close the distance and the body assault continued in the third. The fourth saw 'The Body Snatcher' break through, as a hard counter left dropped Povetkin, who wasn't too hurt as he beat the count.
The former WBA world champion did come back with a spirited effort, but was timed again late in the round, as a left uppercut on the counter floored Povetkin for a second time.
He again beat the count, but no one could foresee how the fight would play out, as the end came with 25 seconds gone in the fifth round. Povetkin uncorked a monster left uppercut that knocked Whyte out cold on impact in a chilling finish that led to jubilant celebrations with his team.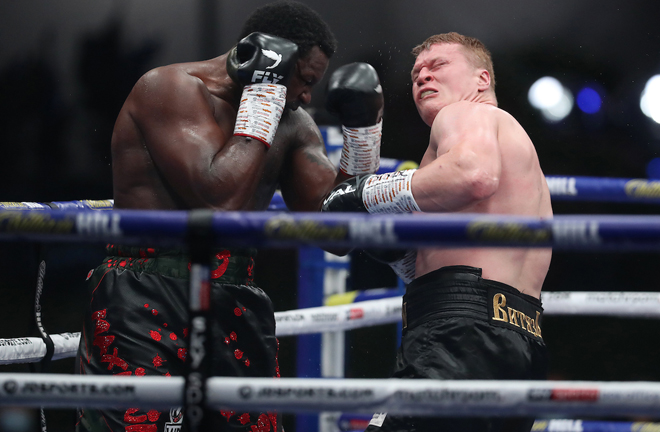 Thankfully Whyte came round after a nervy delay and looked crestfallen, as he suffered a second career defeat and his first since his loss to Anthony Joshua in 2015, who was left shocked from ringside.
It was another classic case of Heavyweight boxing at its best, with one punch changing everything.
"I didn't feel that I would finish the fight like this, but I was confident even though I went down twice in the fourth, there was no real damage," said Povetkin through his interpreter post-fight.
"I was watching his fights and saw he was missing uppercuts from left and right, so in training, I worked on the combination [that knocked Whyte out].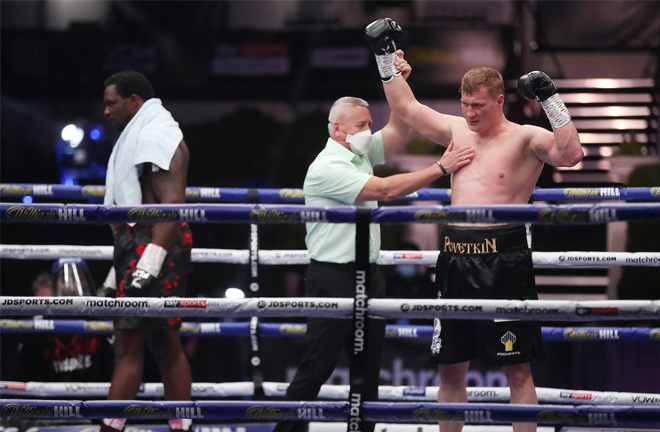 "My future plans depend on my promoters, it depends what they decide for me next.
"I want to thank all of the people that believed in me."
Whyte's promoter, Eddie Hearn was in disbelief, but stated that there was a rematch clause in the contract that Whyte has already implored him to invoke.
Hearn also explained that the only boxer to go forward to mandatory status would have been Whyte, so a rematch is a more realistic next step later this year.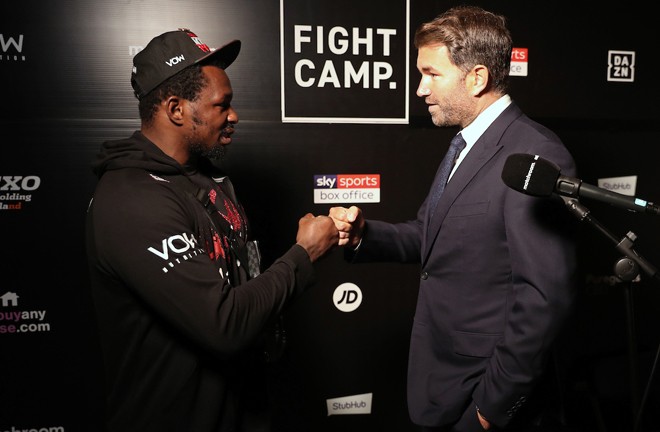 It proved to be repeat, and not revenge in the chief support, as Katie Taylor kept her Undisputed Lightweight world titles with a unanimous points win over a desperately unlucky Delfine Persoon, who looked to have done enough to win.
Persoon (44-3, 18 KOs) immediately went on the attack from the first bell, but was caught by a hard left hook coming in that stopped her in her tracks.
Taylor (16-0, 6 KOs) stuck to her boxing skills to keep the distance early on, with the Belgian determined to drag her decorated opponent into a dogfight.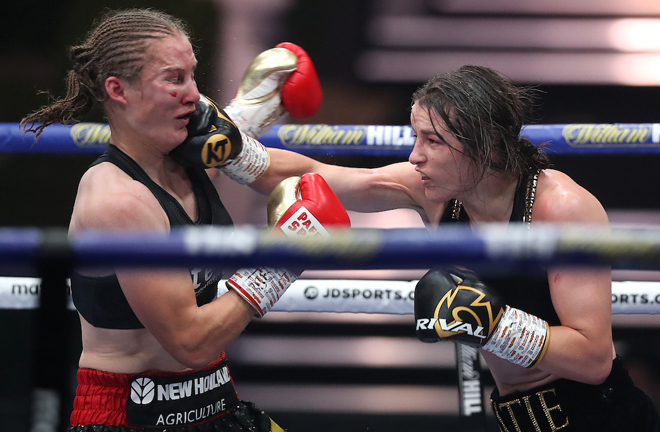 Taylor landed a lovely right hook in the second, as the challenger was growing frustrated of being hit and not being able to land shots of her own as she nursed a swelling underneath her right eye.
Persoon, to her credit though, came out firing in the third as she landed with decent stuff of her own, but by now both of her eyes were swollen, not helped by a clash of heads during the round.
The 35-year-old simply doesn't stop coming though and although a lot of her shots were falling short, her effort couldn't be faulted and she cranked up the pressure on the Irishwoman going into the second half of the contest.
Taylor herself developed a heavy swelling on her forehead as she found herself in another war of attrition, having to rely on counter attacks to ward off the relentless Persoon.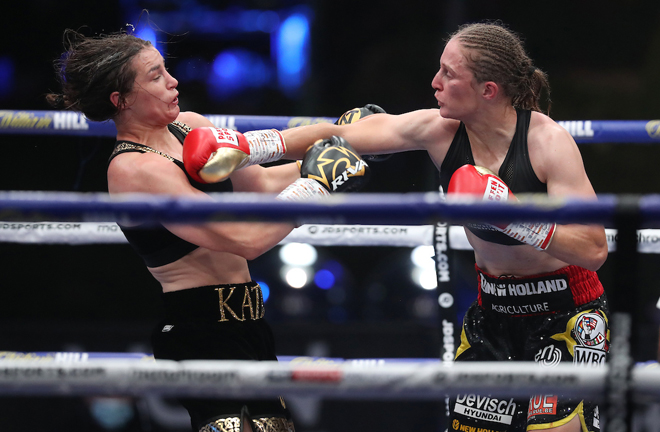 Taylor stuck to her boxing in the eighth, but was caught by a big right hand to force her to trade once again as she looked like she was beginning to tire.
Persoon sensed the chance to become the new champion and the final round saw Persoon march forward, whilst Taylor let her hands go, landing with a cracking right that Persoon took well, and the pair traded leather to the final bell in what was an absorbing contest.
Victor Laughlin scored a way too wide 98-93, while Mark Lyson and John Latham scored 96-94 to ensure the WBC, WBA, IBF and WBO titles remain in Bray.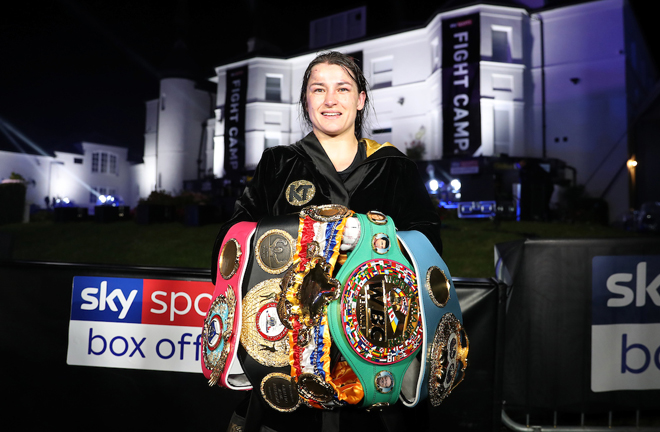 Chris Kongo became the new WBO Global Welterweight champion, as he stopped an exhausted Luther Clay in nine rounds.
After a technical first four sessions, the fight exploded into life, as Kongo (12-0, 7 KOs) made a real breakthrough by hurting Clay (13-2, 5 KOs) with a right hand to the top of the head in the fifth.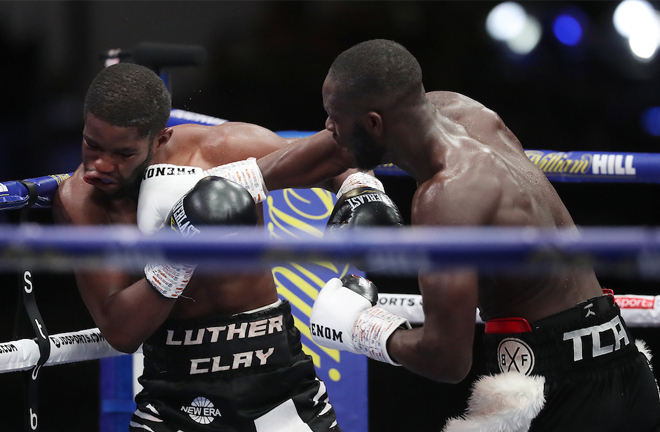 Kongo unloaded on the ropes, but couldn't force the stoppage.
The chess match continued until the ninth, when the Bermondsey man poured the pressure on a fast fading Clay and a left hook finally dropped the Berkshire-based South African, whose corner threw the towel in during referee Victor Laughlin's count.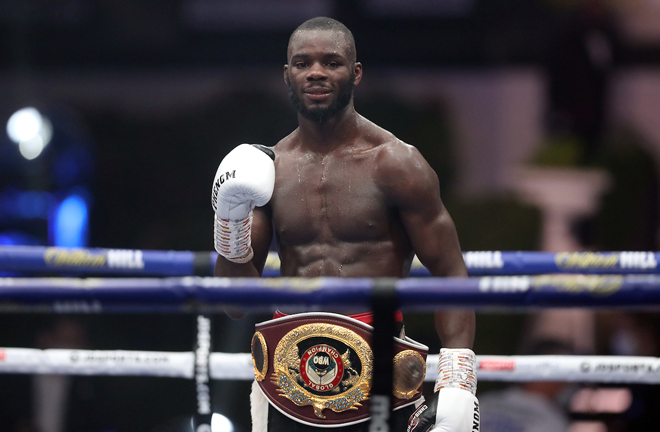 Heavyweight Alen Babic took inside two rounds to stop Shawndell Winters as he moved to 4-0 (4 KOs).
Winters (13-4, 12 KOs) was down hard in the opener by a big left that left him slumped on the second rope.
The Chicago native groggily made the count and survived the round, but the writing was firmly on the wall as the Croatian walked through all Winters had to offer.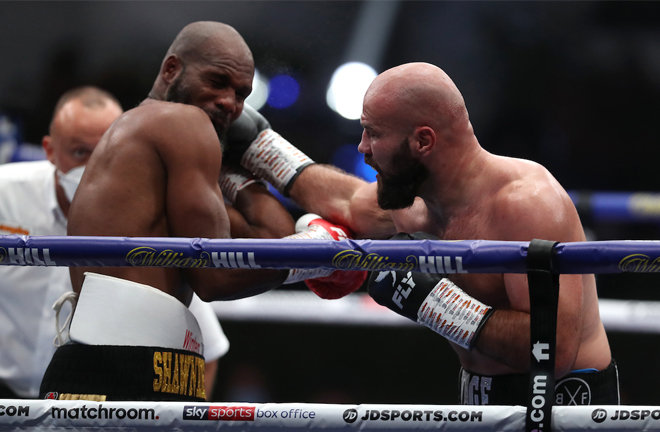 An accumulation of heavy punches with 30 seconds to go in the second crumpled an exhausted Winters to the canvas and referee John Latham dispensed with the count halfway through to hand Babic the win.
Opening proceedings in Brentwood was Zak Chelli, and the Fulham man's high output of punches was not enough for him to pound out a points win over Jack Cullen, as a three way split draw verdict was returned in their Super Middleweight ten rounder.
Chelli (18-2-1, 9 KOs) was moving down in weight since his English title eliminator loss to Kody Davies last time out, while Cullen was moving up after his Commonwealth Middleweight title loss to Felix Cash in a thriller last November.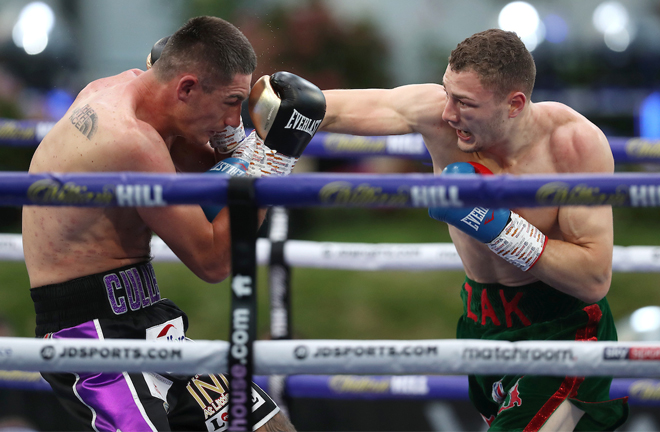 Both men wore the scars of battle, but Cullen tired down the stretch, allowing Chelli (7-1-1, 3 KOs) to use his strength and movement to win rounds that looked to be enough to secure him victory.
Scores of 97-93 for Chelli and 96-95 to Cullen were trumped by Ian-John Lewis' 95-95 verdict as the pair couldn't be separated.