Boxing's 175lbs division is arguably as deep and dangerous as any other. The likes of Russian wrecking machines; Sergey Kovalev, Dmitry Bivol and KO artist Artur Beterbiev sit at #1, #2 and #3 in The Ring Magazine and Boxrec's current rankings. 
Below the 'Top three' Eleider Alvarez, who faces fellow contender Joe Smith Jr on Saturday in a WBO title eliminator, Marcus Browne and former two-weight World Champion Badou Jack offer any of the weight class a torrid night's work. 
Outside the top ten, Gilberto Ramirez, Jesse Hart, Umar Salamov, Fanlong Meng, and Joshua Buatsi are just a few of the incredible predators which make the Light-Heavyweight jungle a hunting ground like no other. 
Boxing's golden goose Canelo Alvarez has even joined  the fun in recent times, ripping the WBO title from Sergey Kovalev last November.
The current WBA (Regular) and WBC (Silver) World Champion, Jean Pascal (35-6-1) sits ready to pounce and feast on all the division's riches. 
An unlikely outcome many would have suggested back in late 2018 when Pascal picked up a sixth career loss to Dmitry Bivol and it appeared, the now two-time World Champion, was heading for the exit door at 37-years-old. 
Two explosive performances against Marcus Browne and Badou Jack leaves Pascal at #5 in The Ring Magazine ratings and with trophies around his waist posing a formidable battle for any.
"Canelo Alvarez!"
Jean Pascal told me assertively without wasting a second when asked on who he may have his eye on next.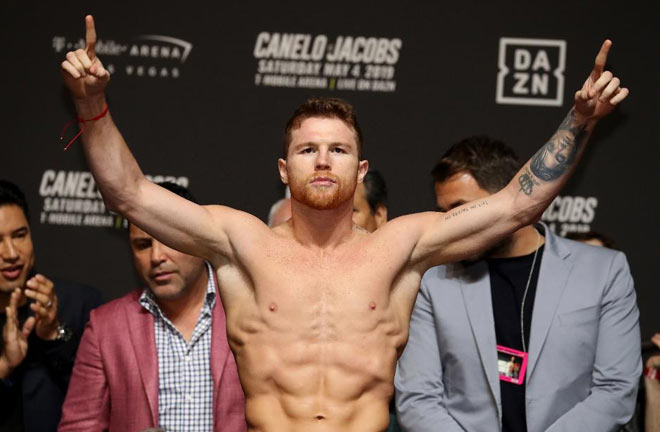 "The 175 pound division? It's on fire! I think it's one of the best divisions in boxing as we speak and with guys like Zurdo Ramirez and David Benavidez getting into the fold it's only going to get better."
An already stacked division with new arrivals each month, Jean Pascal's philosophy on his current battlefield was clearly that of excitement and potential opportunity. 
"Look! I've been fighting the elite guys in the division for over ten years. At this level when that is all you are fighting, only the best? It's a win-some-lose-some business. 
"The last two camps have been great, after I beat Marcus [Browne] my confidence went through the roof and that momentum continued after Badou [Jack]."
Fighting into your latter 30's can be viewed with scepticism throughout the industry, especially in an era of the fan's demand for an 'undefeated fighter' to be crowned king. 
As the murmurs of being 'over the hill' become more frequent when competing at the very top, Jean Pascal has fallen victim to this very notion on numerous occasions now.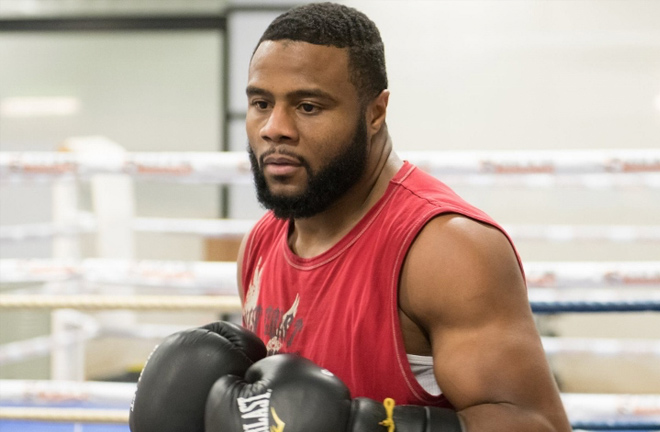 However, the Haitian-born Canadian has not succumbed, appearing calm, confident and ready for anything during our conversation.
"I feel great! I want to keep fighting until the ring retires me, because I'm a warrior and the competitor in me wants to see how long I can keep this going. I'm older and wiser now too. 
"I'm fully aware that not too many boxers get to retire on top and for me right now that's my major part of my motivation, so we'll see how many more fights I can have.
"Becoming a two-time World Champion when everyone counted me out. It was history! I won the championship ten years after I did it the first time. That's never been done before!" 
15 years as a professional, taking on the likes of Carl Froch and Bernard Hopkins in an action-packed career so far, Jean Pascal has seen it all. 
Plying his trade almost primarily in Montreal, Canada, the Canadian boxing circuit has seen major disruption since former WBC champion Adonis Stevenson ceased competing alongside Pascal and Artur Beterbiev in Montreal and Quebec. 
"It has been tough recently for Montreal. But It will be a lot better when I'm back and headlining at the Bell Centre defending my title in front of the fans."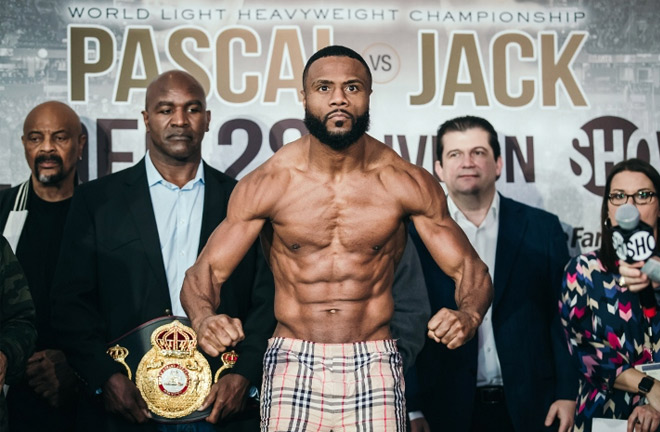 As the sport of boxing slowly gets back to staging the big fights the spectators crave, Jean Pascal gave his own version of life during the pandemic.
"Boxing wise? Not a lot because I've been very busy as a fighter at world level.
"I fought at the very end of 2019 and was looking to fight in June, so if the fight gets pushed back a few months it's no big deal to me."
In a decade-and-a-half, the current WBA World Champion has graced many platforms, most recently the PBC platform pulling off arguably the biggest upsets of 2019.
With DAZN substantially adding to the American boxing schedule in recent times alongside Eddie Hearn's 'British Invasion' of America, Pascal gave me his thoughts on the stage he appeared on against Dmitry Bivol.
"I think the more platforms boxing has the better," Pascal added.
"The more people who want to spend money on the sport of boxing the better.
"They've got some great fighters over there [at Matchroom Boxing] and I wish Eddie Hearn and those guys luck in the future."
Pascal tells me his first steps towards an astonishing career were due to his desire "to be like my older brother so I followed his footsteps." 
A whimsical decision that has led to a Commonwealth Games gold medal, two World title reigns and an array of pound-for-pound talent and future IBHOF inductees.
As the predators of Light-Heavyweight become hungrier, more frequent and ferocious, Jean Pascal will continue in the manner he has always done.
Win, lose or draw, he's running straight through the jungle!
By Adam Noble-Forcey
Follow Adam on Twitter @Adam4cSports