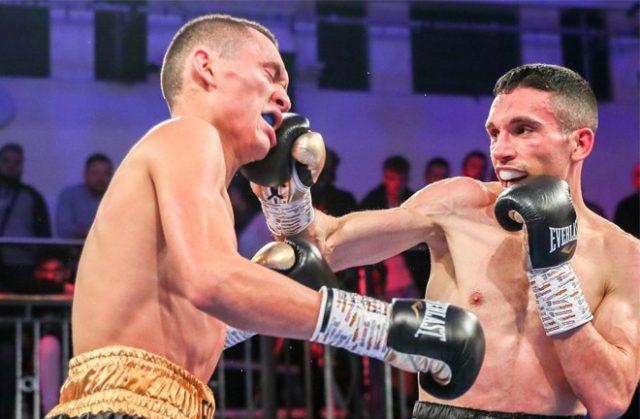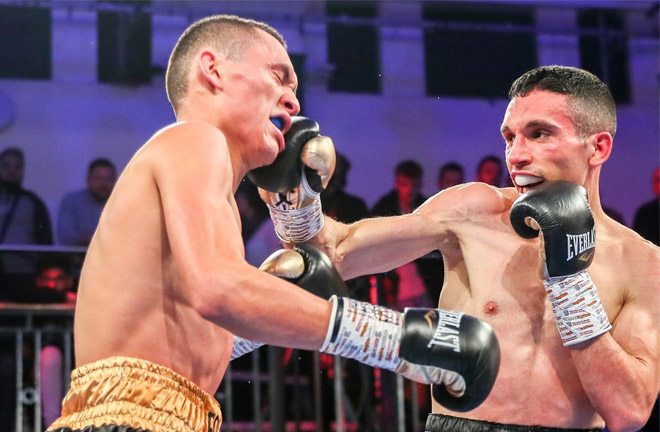 In an absolute tear-up, Alex Dilmaghani and Francisco Fonseca couldn't be separated at York Hall, as their vacant IBO Super Featherweight title match ended in a majority draw.
The pair began the fight at close quarters in tit for tat action early on. The second saw the two trade vicious body and head shots in what was a high octane affair.
It was a classic phone box-type battle with both not giving much of an inch. A short left uppercut from Fonseca, who has faced world champions Tevin Farmer and Gervonta Davis, was the highlight of the fourth.
Thanks for all the messages. Great fight glad I entertained. Sad about the decision but that's boxing I'll be back again soon
— Alex Dilmaghani (@alex_dilmaghani) November 17, 2019
Dilmaghani (19-1-1) mixed his attacks up well in round five, but the action was still give and take in a fight you couldn't keep your eyes off.
Due to the close nature of the contest, rounds were hard to score. Fonseca beckoned Dilmaghani on in the eighth as the war of attrition continued.
The Nicaraguan seemed to get a second wind in the ninth, but a clash of heads left Fonseca (25-2-2) in discomfort and his foe with a nasty cut on his left eye.
This seemed to buoy the 25-year-old and he went to work on it immediately.
The cut was a severe one, but Dilmaghani went through the pain barrier and gave as good as he received, digging deep in the championship rounds, with a straight right putting the visitor on unsteady legs in round ten.
The toe-to-toe action showed no signs of stopping and this continued in the final two rounds. When Dilmaghani thought he had his man in trouble, back came Fonseca, and it was breathless stuff. They punched to standstill as the fight went to the cards.
One score of 115-114 for Fonseca was over ruled by two at 114-114 meaning the result was a draw.
A rematch has to happen and a draw was a fair result with the rounds so difficult to tally.
Fonseca's brother Freddy was unable to take silverware home either, as Ireland's John Joe Nevin took a deserved points win and the WBA International Super Featherweight title.
Fonseca (27-5-1) was decked by a lovely left-right combination in the second, as Nevin's counter punching was on point, especially in the first four rounds.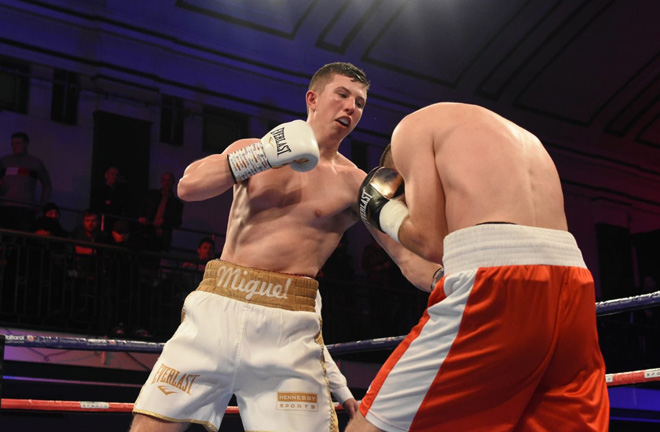 Nevin (14-0) did begin to tire down the stretch, and Fonseca did try to be more aggressive in the later stages, but couldn't make a dent as he slipped to a 99-90 and 97-92 (twice) defeat.
Elsewhere on the undercard, Michael Hennessy Jr, (3-0-1) son of promoter Mick secured his third professional win with a decision victory over Richard Baba.