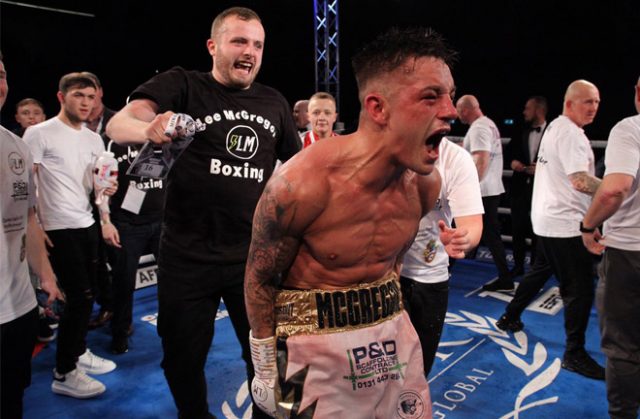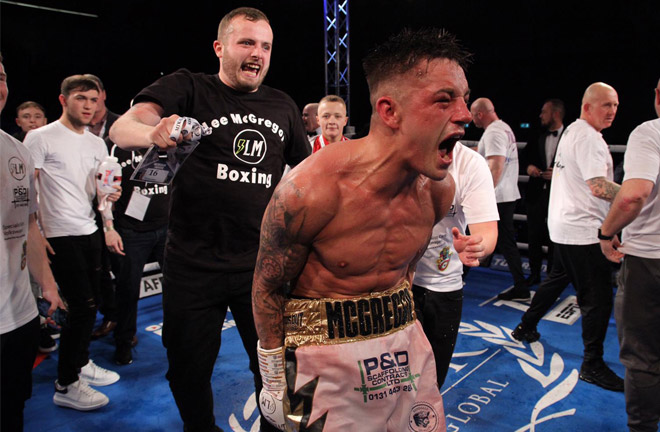 In a main event that certainly lived up to its billing, it was Lee McGregor that added the British Bantamweight belt to his Commonwealth strap with a tight and controversial split decision win against Kash Farooq.
After an understandably tense first round, Farooq landed with a hard left in the second which got McGregor's attention. The Commonwealth titlist regained his composure though to fire back shots of his own.
Farooq would spring into life from low crouched positions, and this allowed him to connect with several shots in the third round, with his left hook a potent weapon.
🌟 THE HIGHLIGHTS 🌟@LeeMcGregor3 vs. @FarooqKash #MTKFightNight
ALL REACTION ➡ https://t.co/a2sIOruwlU#TeamMTKGlobal pic.twitter.com/EEfEFqv2vZ
— MTK Global 🌍 (@MTKGlobal) November 17, 2019
The Glaswegian was cut under his right eye in the fourth, and this would cause him some discomfort down the line.
The first half surely belonged mainly to Farooq, and McGregor landed with several uppercuts in the seventh to try and narrow the gap.
Farooq was cut under his left eye in round nine, and the damage was clearly bothering him.
'Lightning' lost a point in the tenth in what was arguably his best round, when he continuously held Farooq causing the referee to intervene.
The eleventh saw 'Untouchable' return to his upper body movement success of early on, landing the cleaner blows. With just three minutes remaining, McGregor went for broke, with several wild punches, landing with a few of them.
In the end it was down to the judges, with the general consensus that Farooq had done enough to win handily.
John Latham scored the contest 114-113 in Farooq's favour, with Phil Edwards tallying the same score for McGregor. Mark Lyson's card was the telling one, with a 115-112 verdict declaring McGregor the victor.
A rematch is surely a must, and there is no reason why the match can't be made again.
There were ugly scenes following the verdict, with Farooq's followers unhappy with the decision.
Elsewhere, Kieran Smith overcame a clash of heads in the opener, and a cut in the final round, to ease past Vincenzo Bevilacqua.
Two scores of 98-92 and a third at 99-91 saw the Scot retain his WBC International Silver Super Welterweight belt.
🌟 THE HIGHLIGHTS 🌟#PaddyDonovan vs. #DannyMendoza#MTKFightNight
ALL REACTION ➡ https://t.co/6njiRxUpLo#TeamMTKGlobal pic.twitter.com/KHsqEGWLcQ
— MTK Global 🌍 (@MTKGlobal) November 17, 2019
Standout amateur Paddy Donovan moved to 2-0 with a six rounds points win against Danny Mendoza. Donovan floored his man in the second.
Meanwhile, nine-time Irish champion, Pierce O'Leary recorded his second professional win on points against Chris Adaway.