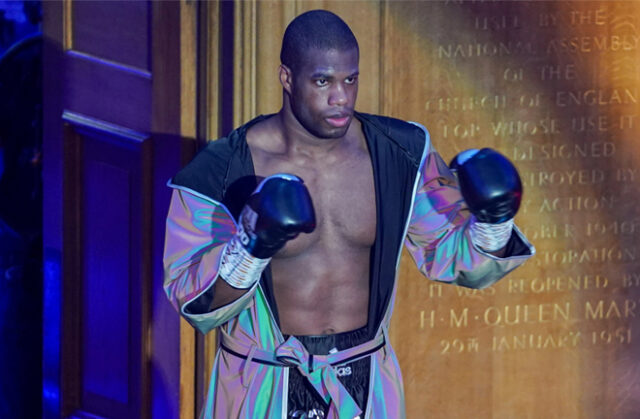 Daniel Dubois has vowed to come back stronger, following his defeat to Joe Joyce and insists it won't take him long to get back on track.
Dubois (15-1, 14 KOs) succumbed to a tenth round stoppage loss to Joyce in November in their British, Commonwealth and European Heavyweight title showdown.
The 23-year-old took a knee in the tenth round and was unable to beat the count, with his left eye completely closed and was criticised in some circles for the manner of the defeat.
On reflection, 'Dynamite' admits he panicked in the moment, but has promised to prove his doubters wrong.
Dubois told The Lowdown: "Once that shot hit and I felt something in my eye, I took the knee and once I felt it go in my eye, I really didn't even think about the fight then, I forgot all about the fight.
"I got on the knee, maybe inexperience, panicking and other stuff just happened, just in that moment it happened.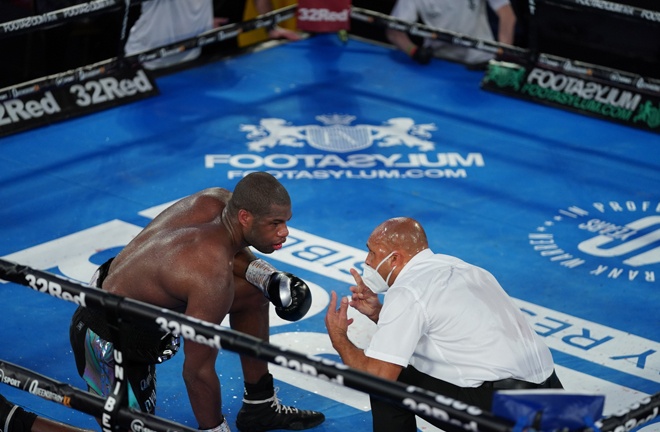 "When I got up and being counted on and it was like, 'wow, how did that happen?'
"But it is what it is now, I've got to take it on board and put it behind me and get back on with it.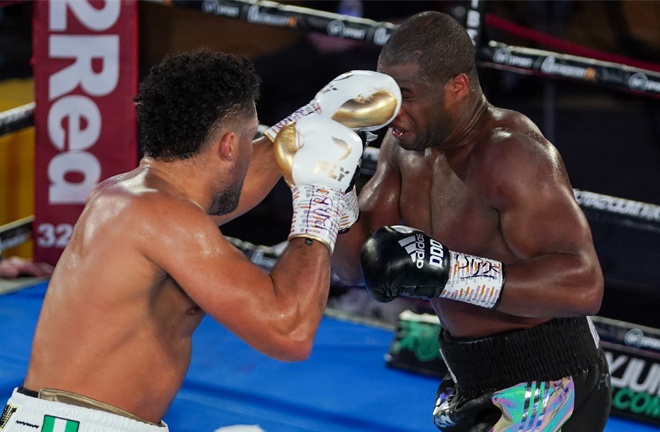 "I felt the pain and what I felt happening in my eye and as you said it was just on that moment it happened and I took a knee and I thought it was discombobulating me a bit, I was a bit frantic, panicking and I took a knee and the rest is history.
"But after all that, I'm not going to let this stop me or set me back, hold me back, I'm going to come forward and come through this and improve and work on what I need to work on."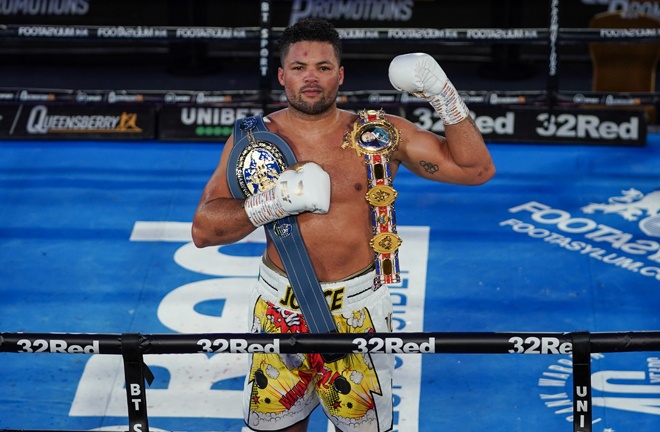 Responding to the critics, Dubois added: "When I come back I want to see them same people and I want to get in the ring with them and show them how much of a quitter I am and come back hard and better than before and just come back solid really.
"I've got to set things right, iron out my imperfections and clear the path really."
Dubois suffered a broken orbital socket and nerve damage to his left eye and has seen two specialists, as he plots his comeback.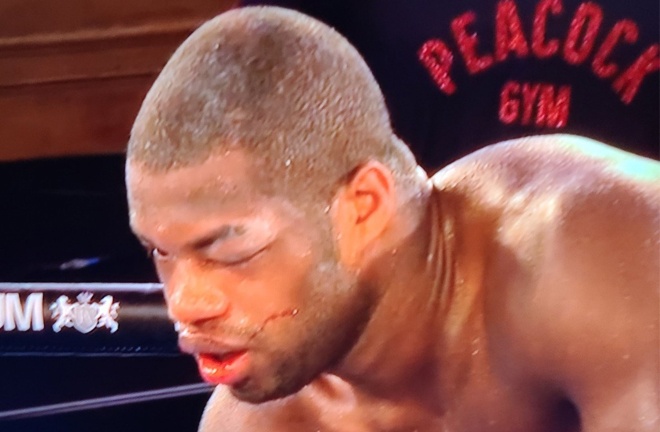 Promoter Frank Warren revealed he is targeting a May return and the Londoner says he is awaiting on the all clear from the doctor before resuming preparations.
"I'm just waiting to get the doctor's all clear report back then I'll know where I'm at that then and know whether I can move forward or not really," Dubois continued.
"They told me that should be around five months or so and its been about what three months or something like that and [I'm] just still waiting just to see if they see anything.
"It's [swelling] come down, no vision problems or anything."
Dubois also appointed Mark Tibbs and Jimmy Tibbs as his new training team, after parting company with Martin Bowers, who will remain as his manager.
The former British champion feels that his new team have the experience to take the reins, with a roster that includes WBO Super Middleweight champion, Billy Joe Saunders among others.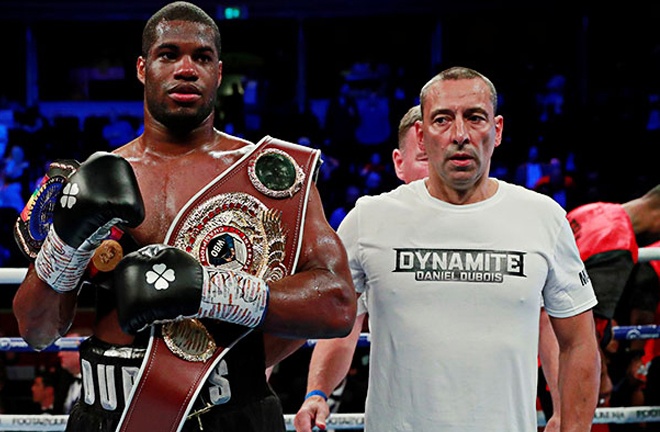 "I want a fresh start and I feel like the experience Mark and Jimmy Tibbs bring that can really help me on my way back.
"They can show me new things and part some knowledge, because Mark and Jimmy, they both go way back into Boxing, their routes are strong and they've been at that top level before, world title level.
🇬🇧 DUBOIS CONFIRMS TIBBS LINK-UP 🤝

🥊 @DynamiteDubois has named @MarkTibbsBoxing, as well as Jimmy Tibbs as his new training team, after parting ways with Martin Bowers, who will remain as his manager.#Boxing pic.twitter.com/ANfKLin0f6

— Pro Boxing Fans (@ProBoxingFans) February 9, 2021
"Billy Joe Saunders and a few other guys, Dillian Whyte, he's trained some really top fighters, so I want to test myself and a fresh start which is what I want, will help and as a fighter you only get really one crack at the whip and I've got to go out there and do what's best for me really.
"I also want to say Martin and Tony Bowers they've done a tremendous job with me, its been a good few years, three years or so, its been great from the beginning.
"They guided me off and it was just building up so I want to just say we've had a fantastic journey, but it's come to an end, we go our separate ways, no hard feelings."