"February 13th is about Kiko Martinez and a Zelfa Barrett spectacular win, then when we're done we move on."
Barrett had a bold statement when speaking to proboxing-fans.com ahead of his featherweight showdown against Kiko Martinez on the undercard to Josh Warrington's return against Mauricio Lara.
The Spaniard has competed in over double the amount of professional fights that Zelfa has in his career so far and the Brit is well aware of the experience his opponent brings.
"Of course, he's been here, he's done that," Barrett told proboxing-fans.com on a Zoom media conference call on Tuesday.
"He's had a lot of fights, has the experience. He's been at the top level, fought the top level guys.
"So, he knows his way around the ring and he knows what he thinks he can try and do to stop me, but it's not going to happen."
Heading into the biggest fight of his career the Mancunian is taking plenty of motivation into the ring from title aspirations to the motivation of being a father.
"It's important. Every fight's important, but this is especially important because of the name of the opponent, the level of opponent.
"I need to be on my A-Game, which I will be, and be fully focused and use any sort of possibility of encouragement that I can and bring it to the ring."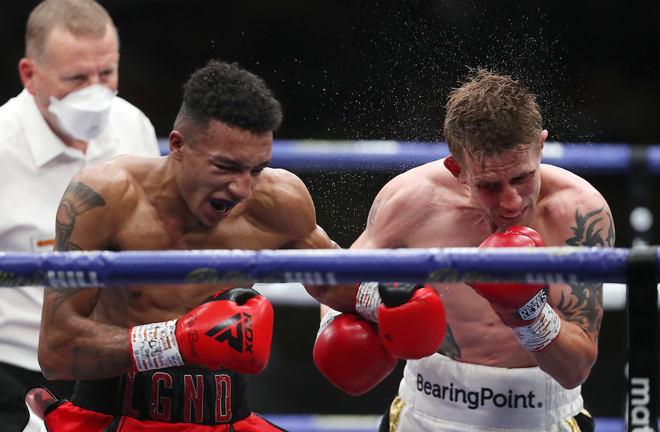 Without looking past the former world champion, Martinez, the 27-year-old is open to facing anyone and everyone in the division, as long as it makes sense.
"Of course, anyone in the division is a possibility to fight, we got our eyes on Kiko, but, like I said anyone who's of level is a possibility to fight."
The veteran, Martinez, is driven by making history by defeating Barrett when the pair meet at the SSE Arena in London.
"To win this fight it would make history, to win again in a third division I'm fighting in would make history in Spain. That's what I'm coming into [the fight] with the mindset of,"
Kiko is no stranger to British soil, fighting here on seven occasions, including to Josh Warrington, but only winning one. Does this 'boogey country' have a negative impact on ones mindset when they return?
"No, no, no. I'm really motivated coming into this, I'm happy. I've got a lot of intention to come in and face up to this challenge," the 34-year-old to proboxing-fans.com.
"Fortunately the promoters have given me the opportunity to come here and show what I can do on a bill with some great fighters.
"I'm here ready for the challenge and I'm ready for the fight on the 13th."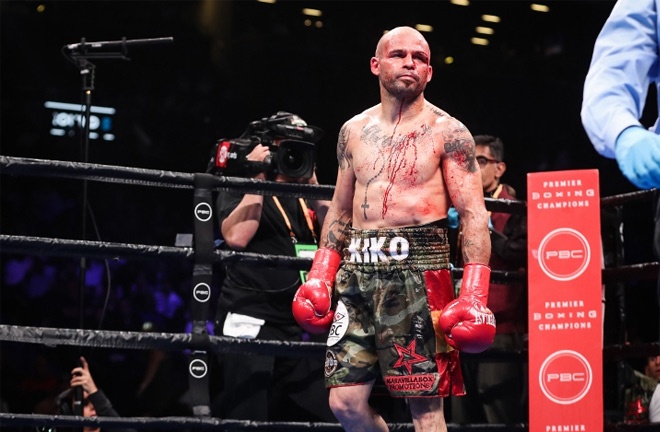 Martinez revealed his ambitions for after boxing, as he currently trains young amateur fighters in Spain including his nephew.
"It's just a way of making money really, because in Spain boxing doesn't really provide you with enough money to make a living.
"So, it's about working and it's working in a sport that I love. God's given me the opportunity to work in this sport and now it's great to be able to work with my nephew and try to make him the next champion.
"It's an honour to be able to do that and my aim is to try and produce world champions and Olympic champions in this beautiful sport that I'm a part of."
Check the full interview with Zelfa Barrett and Kiko Martinez below: