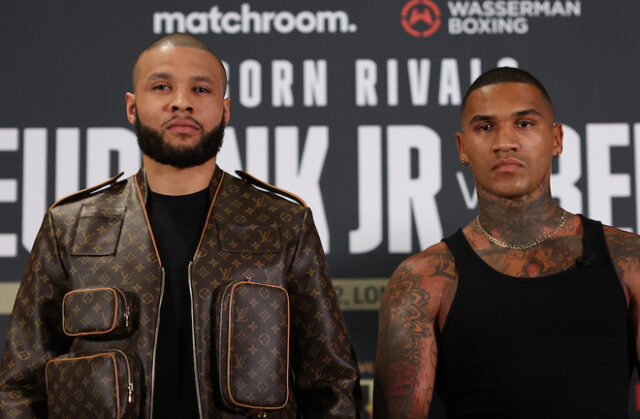 Chris Eubank Jr has rubbished Conor Benn's claims that he would knock him out in four rounds should their fight finally materialise.
Talk of a rescheduled showdown between Eubank Jr and Benn once again resurfaced after the former halted Liam Smith in their rematch earlier this month, following a fourth round stoppage loss in January.
Benn, whose two positive drugs tests put paid to a scheduled clash with the Brighton man last October, was ringside for the fight in Manchester and told reporters including Pro Boxing Fans of his confidence of destroying the 33-year-old within the first half of the bout.
Eubank Jr hit back over those comments, warning the 'The Destroyer' that he hasn't faced anyone of his his calibre.
"People are now confident," Eubank Jr said in response to IFLTV.
"Which actually isn't really a bad thing because it makes it easier for fights to get made, but I think after my last performance that confidence has probably withered away significantly.
"He will say it hasn't. He will say 'yeah I still think I can bang him out in four rounds.'
"But I don't believe he truly believes that and if he does, then we have a mad man on our hands and that's exciting.
"That's what people want to see. They want to see a mad man get into that ring and try and shock the world and that's what I believe it would be if he was to go in there and beat me, especially if he was to go in there and knock me out.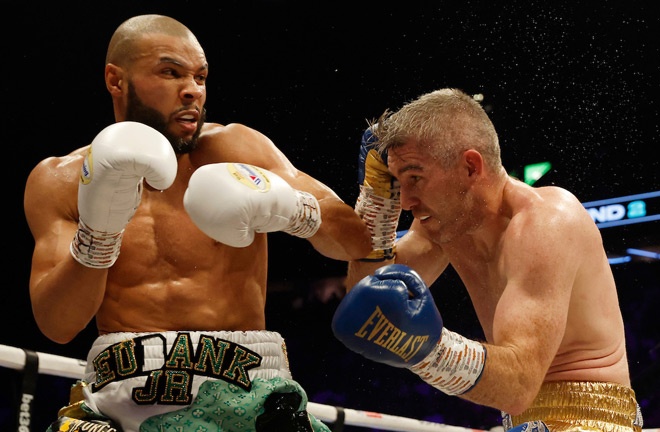 "I've said it before, he's got a lot of fire, he's got big balls, but I don't think he really knows what he's in for.
"He doesn't really understand what it's like to be in there with a barbarian. With a guy who's been through it, who's done it and who is not finished, who is not too old, who hasn't lost his hunger.
"It's a different experience."
Benn was cleared by the National Anti-Doping Panel in July, although the British Boxing Board of Control and UKAD appealed the decision, meaning he is unable to box in the UK using a British licence, until the appeal has concluded.
The 26-year-old's promoter, Eddie Hearn is looking to finalise his return for September 23 in Orlando on the undercard of Richardson Hitchins vs Jose Zepeda, before sealing a deal for him to face Eubank Jr, naming Wembley Stadium as a possible venue to stage the bout.
Eubank Jr is not certain the bout will happen next given his rival's situation and named Gennady Golovkin and Kell Brook as alternative options immediately after his win over Smith.
"There's been talks ever since the first fight fell through," he added.
"But talk is cheap.
"The fact of the matter is, he is not in a position to be calling any shots.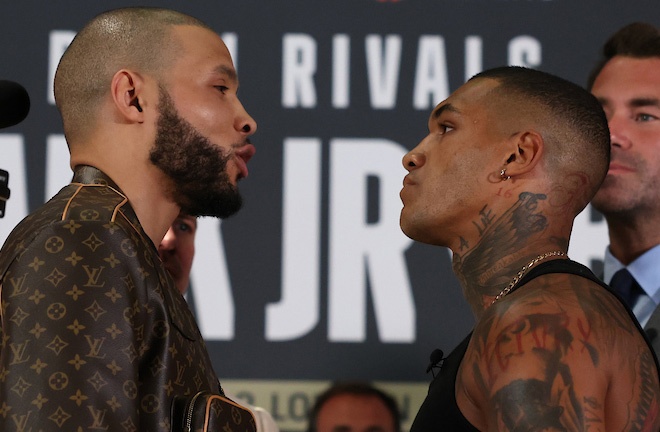 "He is waiting to be told if he can even fight in the UK.
"There are a lot of grey areas in what he can and can't do, so as of right now, we're keeping our options open.
"Yes it's a fight I want. Yes it's a fight that will happen, but I can't give you a timeline, nobody can."