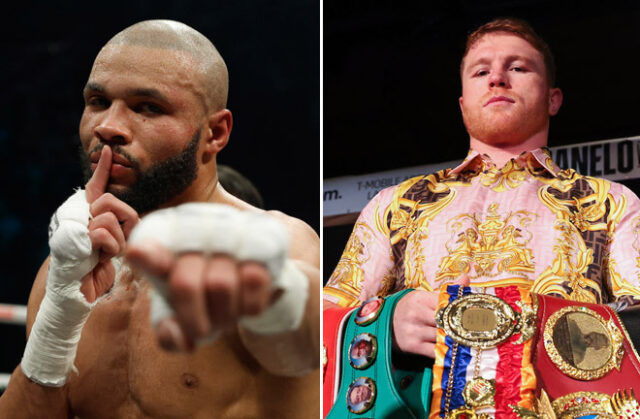 Chris Eubank Jr believes he is the man to end Canelo Alvarez's perfect run against British fighters.
A bout between Eubank Jr and Canelo has been mooted for years, although a showdown appears to have never been seriously discussed.
Four-weight world champion, Alvarez is on an eight-fight winning streak against Brits, with John Ryder the latest to fall short in the 33-year-old's last outing in May, where he secured a unanimous decision win over the Islington man.
However, Eubank Jr, who avenged his January defeat to Liam Smith with a 10th round stoppage win earlier this month, believes he has the style to bring a halt to the Mexican's fearsome record.
"They call him the Brit Slayer," Eubank Jr told Sky Sports Boxing.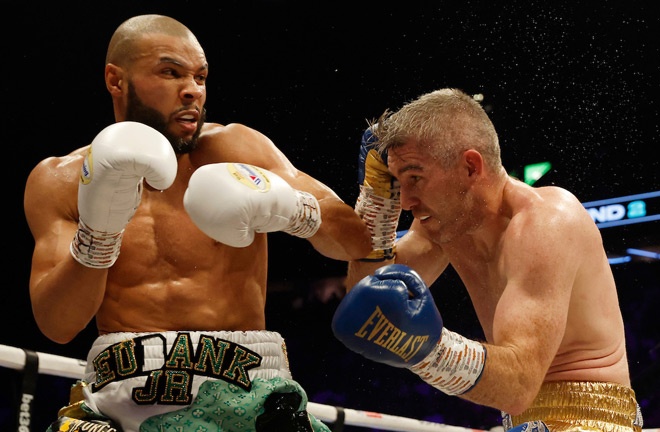 "People know I'm not gonna go out without a fight. I'm not going to get in there and freeze up.
"I'm going to go out there and take it to him and that's what people want to see and that's the fights he needs to be in.
"Whether he'll accept a fighter like that is to be seen.
"Get the fans to speak up. Get the polls out there. Get these guys demanding that he fights guys that know how to bring it to him like me."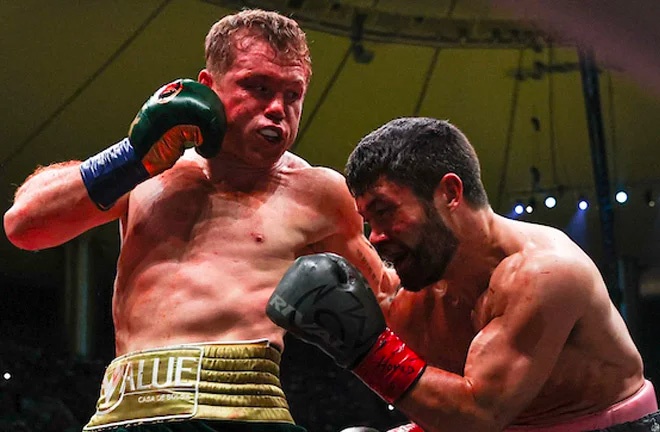 Alvarez is set to defend his undisputed super middleweight crown against reigning undisputed super welterweight champion, Jermell Charlo in Las Vegas on September 30.
Eubank Jr, who called for battles with Conor Benn, Kell Brook and Gennady Golovkin after beating Smith, insists he is the most lucrative fight out there for Alvarez, but admits he is not pinning all his hopes on a bout with him.
"Canelo goes where the money is," the 33-year-old explained.
"I can't think of any bigger money fights than me vs Canelo.
"I know he wants to fight in the UK. It's a huge market.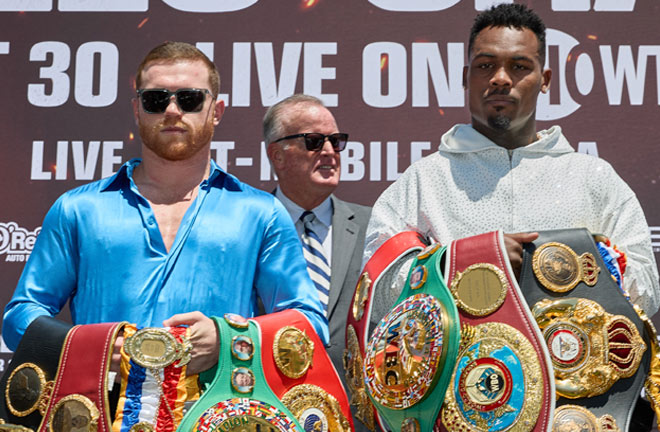 "There's not many other guys there that people would like to see fight more than me and Alvarez.
"But he does make the rules. He does what he wants. He moves up in weight, he comes down in weight, he holds belts in different weight divisions.
"He does all these things that other fighters could just never do.
"So it's hard to kind of target him. You can't target Canelo Alvarez. Whenever he wants to come and fight, he'll fight.
"He'll look at the options [and say] 'that's gonna be a good money fight. Yeah I think I can beat him,' and he just does what he wants.
"So I'm not so much targeting him. If it comes, it comes, great. But you can't chase him he does what he wants."