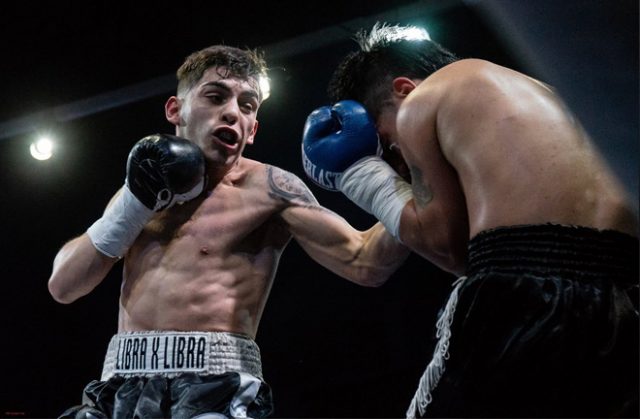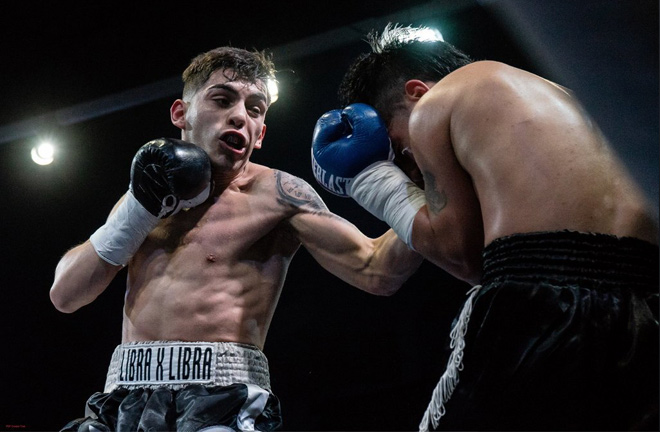 Chilean flyweight Andres Campos (9-0) has quietly gone about his business in 2020, soaking in the scenes of Las Vegas on sparring duties for Australian duo, Jason and Andrew Moloney whilst also creeping into the top 10 of the WBO rankings.
"I came back from my second camp in Las Vegas just last week. Much like the last time it was an amazing experience working with some of the very best and pushing forward trying to improve for the future.
"It is very important for me to spend time with the Moloney brothers sparring, they both have great experience and are great fighters who possess real speed and talent.
"I picked different things up from each of the twins actually, my manager Tony [Tolj] too, he gives me some great advice. But the most I have learnt from is actually Angelo Hyder!
"The work he has done over the years with great champions such as Chris John and the guys in Australia is so good for me to learn from. The trips to Las Vegas worked out very well for me indeed, I've had a very good year."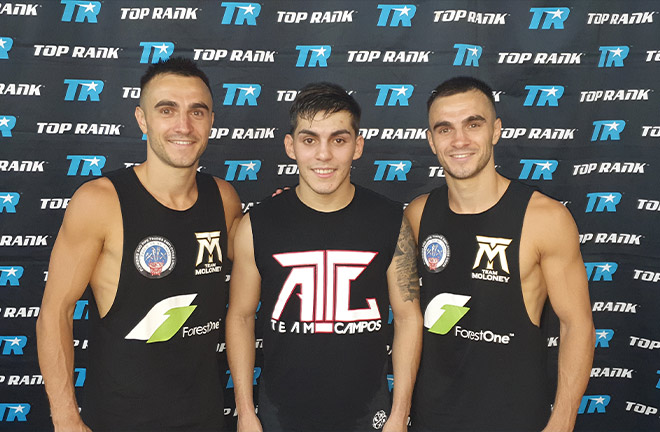 Campos last graced the stage in his native Santiago de Chile with a wide unanimous-decision victory against the undefeated Venezuelan, Pedro Villegas (12-0) over ten rounds, dropping Villegas in the sixth claiming two separate regional titles in the process.
"Did you know that I am the first Chilean to win three titles in just seven months! I'm very happy with my progress recently. It coincided with new members coming into the team and making things very professional.
"I'm ready man, I can't wait for next year! I'll fight any of these world champions, [Kosei] Tanka I would love to fight. But anybody who has the belt, I'm not really bothered who it is."
With history to make and an appetite for trophies recently accelerated, Campos is clearly in no mood to let the iron cool.
"We are just starting the camp for our next fight in January back in Chile. I'm making the first defence of my WBO Latino title. I'm sitting at number nine in the rankings right now, this fight in January should push me into that top ten even further. 
"That's what 2021 will be all about for me, getting the right fights to get me in a position for a world title. I'll defend the Latino belt and then start looking at other titles, maybe a continental or something and just keep moving in the right direction."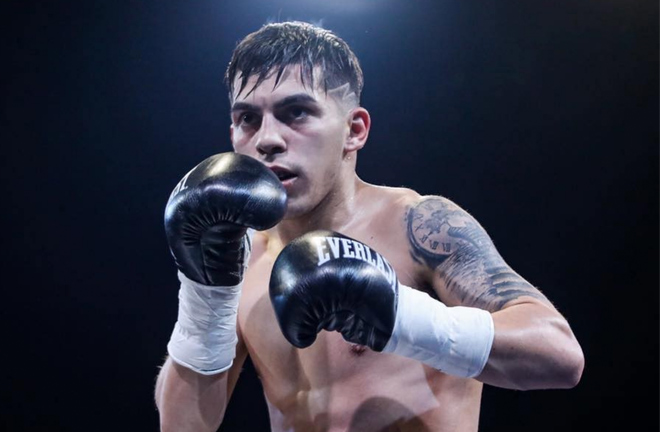 The likes of Jay Harris, Wenfeng Ge, Olimjon Nazarov and Cristofer Rosales occupy the immediate rankings ahead of Campos in the tail end of the WBO's top-ten. Winnable fights against fighters with proven weaknesses! 
Obviously the weaknesses will surely be exposed much like all fighters when Campos makes the move from prospect to contender, but the first serious steps on the path towards world championship fights can start to be seen.
With a youthful fearlessness and an explosion of the sport in a country which has never had a world champion, the 24-year-old from Santiago could well be about to change the course of boxing in Chile and become the flyweight division's most unexpected surprise of 2021.