Twin brothers Jason Moloney (20-1) and Andrew Moloney (21-0) barely had time to let the ink dry on their new Top Rank promotional deals as global panic ensued. Almost certainly halting a 17 year aspiration to fight the best of the best, on the world's biggest stages.
At the height of the recent media frenzy, even the best of men could be forgiven for giving up hope.
It was all going according to plan, they couldn't have written it better themselves. Andrew won the WBA Interim title at the end of 2019, with the title being upgraded to a regular World WBA title shortly after Moloney's victory in Melbourne, Australia.
Jason Moloney had bounced back tremendously well after his first defeat in the bantamweight version of the WBSS with a spirited and close bout with Emmanuel Rodriguez back in 2018, racking up three straight wins all coming by stoppage.
It all culminated in the boxing brothers being snapped up by HOF promoter Bob Arum and Top Rank, with televised American debuts on the horizon disaster struck!
Speaking to manager Tony Tolj at the beginning of the pandemic in March for proboxingfans.com things sounded pretty grim, Tony telling me "The boys have been back on the building site the last couple of days!" Gyms on mandatory government lockdown and a complete capitulation of all sports across the World, being between a rock and a hard place would be an understatement for nearly all professional athletes.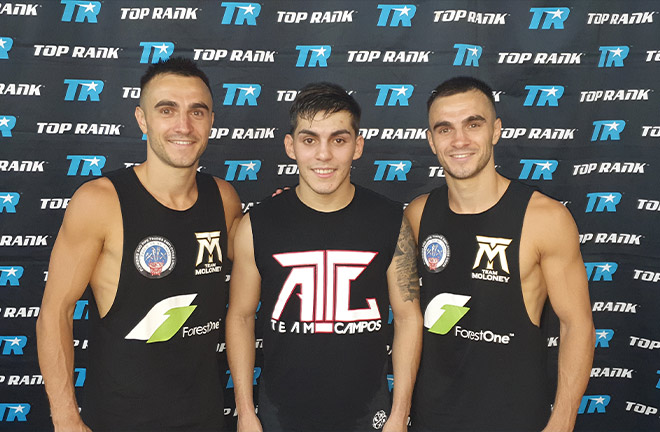 Andrew painfully recalled the recent events."We were training the whole way through lockdown, just not in the gym. We were scheduled to fight in April, I was going to fight on the 17th and Jason on the 25th.
"We had already put in a solid training camp and then two days before we were meant to fly to America we got the call saying the shows had been cancelled. As we were in good shape we just did a couple of days to keeps ourselves busy and keep a bit of an income coming in.
"Tony called us saying, 'You don't need to be doing that boys! Keep yourselves fit and we'll get something sorted out.' Then in just a couple of days we were getting news from Top Rank about the upcoming shows behind closed doors in June. But we thought that there was no way with the travel restrictions we would be able to get here [Las Vegas]. Tony worked his magic and we would have been here five weeks come fight night."
Fortunately for the twin brothers, new promotional team Top Rank and longtime manager Tony Tolj had already set in motion a cunning plan to get the talented duo across the other side of the world to fight on the first serious professional boxing events staged since the Coronavirus pandemic firmly stopped boxing in its tracks in March.
"We managed to do what seemed to be impossible at the time, but Tony Tolj worked his magic to get us over here. He managed to get us an exemption from the Australian government to allow us to travel." Andrew said, fondly telling me of the tale.
As the brothers chuckled in almost disbelief, Andrew continued, "In fact Tony called us at 3am and said, 'Pack your shit mate, we're leaving tomorrow morning for America.' We flew to Sydney [from Queensland] the next morning, we had to spend the night there and then we flew to San Francisco and connected to Las Vegas. It was a strange experience! Hardly anybody at any of the airports and only around 30 people on the whole plane.
"Despite all that though, we were just happy to get out here and get fighting. At one point it looked like we might not be getting out for the rest of the year. Credit to Top Rank and Tony for getting us out just two months after our cancelled US debuts."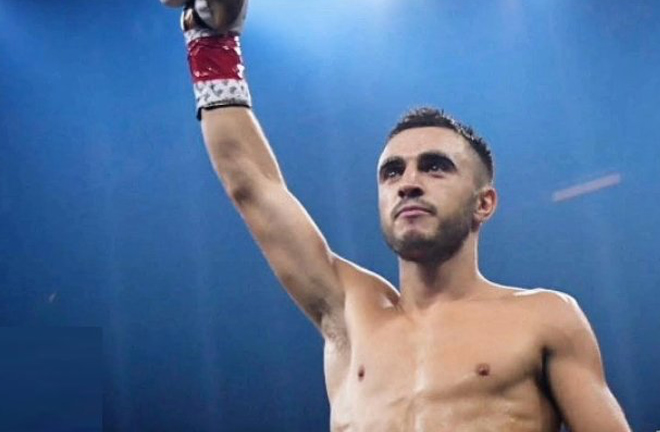 It's not been the easiest of voyages from Australia to Las Vegas, especially in a time of virus, border lockdown's and quarantine.
Once overcoming the hurdle of travel, social chaos had ensued across the United States with riots and looting erupting in many of the major cities across the country, the Moloney Brothers timing was hardly impeccable.
"We are staying about ten minutes from the strip, we are playing safe anyway with what's going on. With the virus. We have barely left the house, we only go to train and get groceries. We haven't really been out and seen too much." Jason said describing what sounded like any normal training camp in all fairness. The global issues dominating the headlines appearing to have had no negative impact on fight preparations.
Jason continued "Everything here seems to slowly getting back to normal, from what I've seen more people are getting out, the casino's are opening up and it's getting busier. But we have been careful, we can't come into contact with anyone, we don't want to get the virus obviously.
"With the riots, I've only seen stuff on the news. We have had people back home text us to see if we are good, but as I said we are living the quiet life."
WBA regular World Super-Flyweight champion, Andrew had been stuck in a state of rankings limbo following his mandatory position for the right to fight then champion Kal Yafai being overlooked only for Yafai to lose to Roman Gonzalez earlier this year.
However, a win over Elton Dharry for the interim WBA title, that status soon got upgraded to regular World champion shortly after a the stoppage victory in his native Australia.
"It's unbelievable winning the title. For the last 17 years all I have thought about is being a World champion and all the hard work has paid off, I'm delighted to hold that belt."
Andrew continued on the failed hunt of Brit Kal Yafai. A fight that immediately lost its appeal after the destruction job inflicted on the Birmingham man by Chocolatito early this year.
"We chased him for about three years and did everything possible to try and and get that fight, I would of loved to have that fight. After watching the Gonzalez fight it just confirmed my opinion that I would of done the same thing.
"A bit of a shame, but I've ended up as champion anyway. It looks like it may have all worked on for the better with the WBA saying that they want me to fight Chocolatito in the near future for the super belt."
As the saying goes 'life is full surprises' a sentiment that Andrew Moloney was now fully onboard with, relishing the opportunity to fight one of the sports most illustrious names in recent years.
"At the moment obviously my sole focus is on Joshua Franco. But the WBA have been mentioning that they want me fighting Chocolatito. He's still one of the biggest names in the lower weight divisions and it would be massive for my career to beat someone of that stature. It's a life changing fight that excites me a lot."
Jason, a former world title challenger currently occupies a top five spot in each of the four governing bodies in a time when big name fights are in no shortage around the 118 pound division. Whilst I rattled off the names of Inoue, Donaire and Rigondeaux, Jason politely interrupted.
"I just need a world title, I'll happily take any of them. I'm planning on winning a world title by the end of the year. I want to make a really impressive statement next week and introduce myself to the whole world.
"I'm well ranked within all the governing bodies, I'm happy to earn my shot through the ratings. It really doesn't matter if it's [Naoya] Inoue, [Nordine] Oubaali or [John Riel] Casimero, I believe on my night I can beat any of them. I just got grab the opportunity when it happens and be ready!"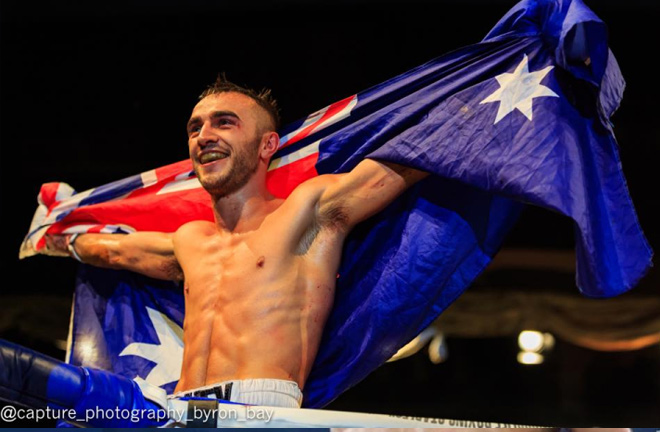 The immediate hurdles come in the form of Leonardo Baez (18-2) on June 25th for Jason Moloney and Andrew will be taking on Joshua Franco (16-1-2) two days before both live on ESPN.
Both are tough seasoned professionals, but the Moloney's will be expected to come through without too much serious discomfort.
However, an American debut mixed with an empty arena casts a new experience for many fighters. The brothers didn't seem concerned.
"We fought in front of very small crowds in the amateurs, but I really don't think it's going to have much of an impact. It would be unreal to fight in front of a packed MGM. But, we have to perform in the gym everyday too, sparring two or three times a week with nobody there. We just have got to focus on the guy in front of us, we need to block off everything outside the ring anyway. I am more excited about fighting on the biggest platform with ESPN and whoever picks it up at home." Said Jason
"It looks great the arena on TV despite no crowd there. We have a great opportunity in front of us to reach people who have never seen us fight before. It's such a huge opportunity!"
Despite a global pandemic and shut down of their very profession, twin brothers Jason and Andrew Moloney have found a way, a way to continue, keeping alive a lifelong ambition, the vision remaining the same, the goal identical to before.
As the world halts, boxing's newest double act strives forward on the cusp of greatness. Within touching distance of what they set out to achieve 17 years ago.
By Adam Noble-Forcey
@Adam4cSports