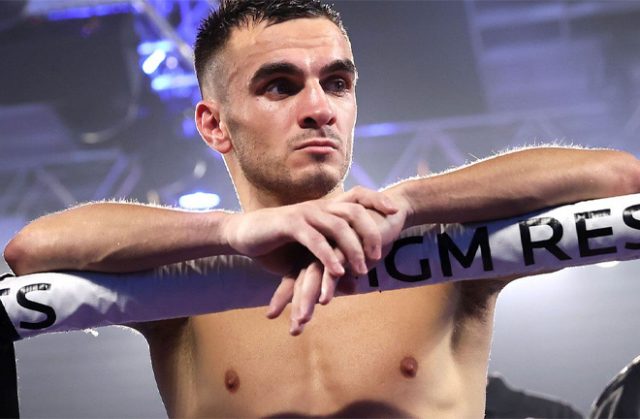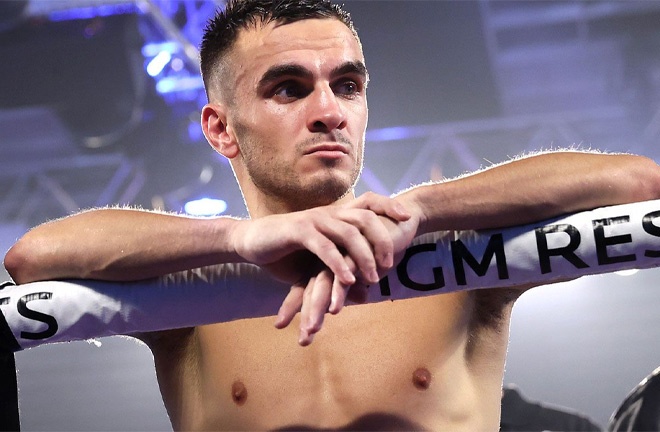 Blood, sweat and tears. That's what Andrew Moloney has given to the sport to which he has dedicated his whole life to and for what? His lifelong dream to be ripped away from him unjustly.
November 14, 2020, Andrew Moloney took the walk from backstage to the ring. The most important walk of his lifetime.
A chance to gain revenge on his only conqueror, Joshua Franco, who defeated him and took his world title in June. Franco was the better man on that night, on this occasion Moloney would ensure lightening wouldn't strike twice.
At the end of the second round the fight was called to a halt by the referee as Franco couldn't see out of his right eye which had closed from a grotesque swelling.
Upon this decision the Australian roared with elation believing he was once more champion of the world. His world was soon to be turned upside down.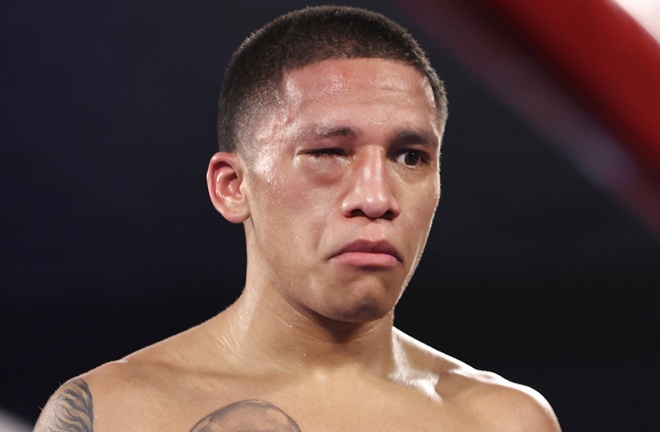 "At the time I knew that it was from a punch so once the fight was stopped my immediate reaction was to celebrate thinking that I had won by TKO, which I still believe I should have.
"Following that I had pretty quickly found out that the referee had called a head clash. But, we knew they had instant replay working in Nevada." Andrew explained to proboxing-fans.com.
"So once they started to look over the replay, again, I became very confident that they were going to overturn the decision in my favour.
"While we waited in the ring for 26-odd minutes and waited for the decision that whole time I was really sure that they were going to turn the decision my way.
"Everyone who was sitting around the ring watching the footage was telling me that it was from a jab and there was no head clash which I knew."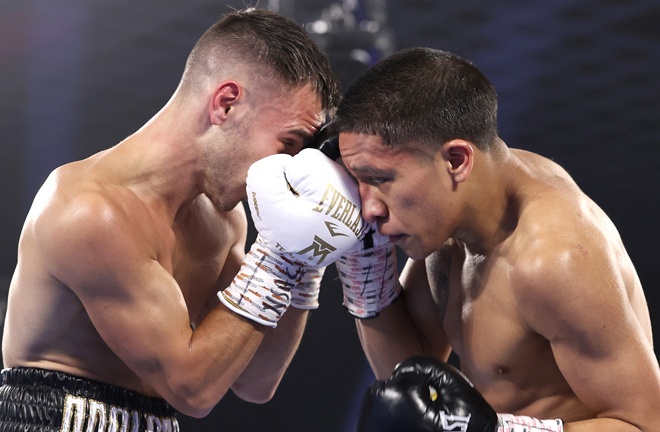 Bob Arum and Top Rank have been fully behind their man as Arum contemplated to never work with the Nevada commission again as he raged in the immediate aftermath of this result.
Arum is looking to take the trilogy bout between these two rivals to Moloney's Australia with talks of a Teofimo Lopez vs George Kambosos also heading down under.
"It would be a dream come true [to fight for a world title in Australia] and that would make everything I've been through in the last few months worth it to have that fight here in Australia and to win that title back in front of all of my friends and family.
"My team are in the process at the moment to try and organise that fight and I really hope we can get that done and have it in Australia.
"Whether it'll be on the same card as Teofimo and George Kambosos, which will be a huge event for Australia and really shine shine a light on Australian boxing which will be great, [remains to be seen.]"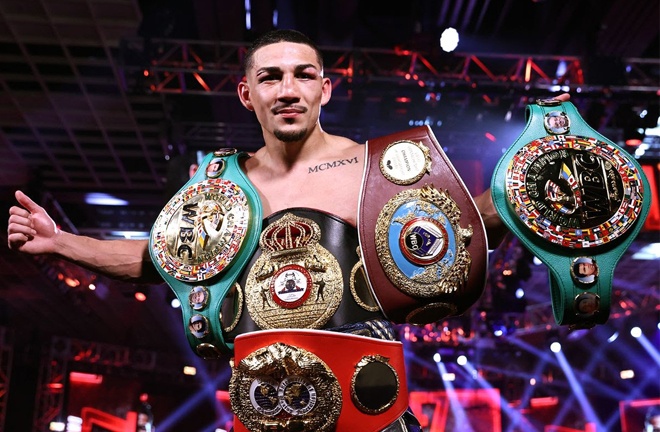 The super flyweight division has gone under the radar over the years but it is currently one of the healthiest and most competitive divisions at the top level.
"I believe it's one of the hottest divisions in boxing at the moment, probably alongside the lightweight division." Moloney told proboxing-fans.com.
"It's truly exciting to be amongst those guys and to have the opportunity to possibly fight all these guys in the next few years really excites me and it's what makes me train so hard everyday.
"They're the sort of fights I want to be involved in and to win those sort of fights would be huge for myself and Australian boxing to pave the way for the next generation and to myself down as one of the best Australian fighters of all time, which is one of my goals."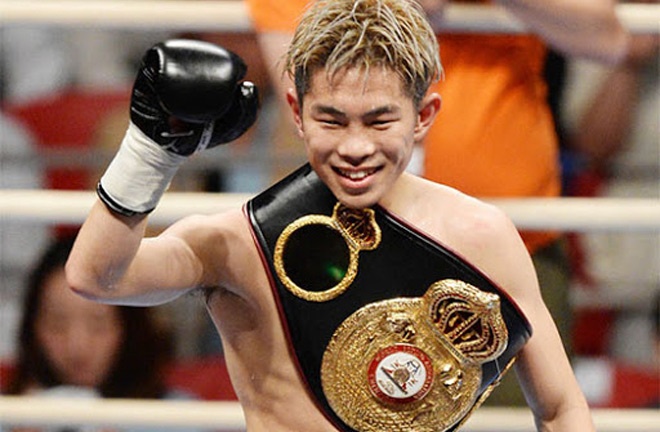 Andrew has made no secret of his desire to fight Roman 'Chocolatito' Gonzalez in the past, but once he has dealt with Franco the 30-year-old has set his sights on Kazuto Ioka after he impressed in victory over Kosei Tanaka.
"I was actually quite surprised. Obviously, Ioka's a great champion, he's a four-division champion, an exceptional fighter.
"He really surprised me that night with how easily he got the job done. I really expected it to be a tough fight and I thought Tanaka might've actually edged the fight [beforehand] and I tipped him to win a decision.
"Ioka handled him very easily, a great jab, and obviously that left hook that did the damage too.
"A really professional, poised, a veteran performance from him and very impressive but that's why I came out [on social media] and said I want to fight him.
"I want to test myself against the best and he's a great champion. At the moment I am 100% focused on Joshua Franco but if all goes to plan as it should and I get my world title back I'd love the opportunity to unify against him."
You can watch the full interview with Andrew Moloney here: