"I think everyone knows that I would love to fight [Nathan] Heaney."
Brad 'The Sting' Rea is coming off the back of a dominating performance halting Lee Cutler on the undercard of Lawrence Okolie's world title win, and is now eyeing up his domestic rivals.
"[He's] a good fighter, a big ticket seller, brings an atmosphere but that's what I turned pro for," Rea told proboxing-fans.com. 
"I want to be involved in those fights and I've said I'm happy to go and fight him in Stoke whether that's at Kings Hall or he's been talking about the [Bet365] stadium fight in Stoke, I'm happy to go.
"I'm sure it'll make for a great fight. He's a top lad and I fancy myself in that, definitely." 
March 20, at Wembley Arena, Brad appeared for the first time in over a year facing Cutler, from Bournemouth, as both men put their undefeated records on the line.
"It was a great chance to show what I could do on a big platform. I'd been calling out for a chance like that for a while, I thought I was good enough, I thought I was ready and obviously I proved that I was. I was really happy with the performance."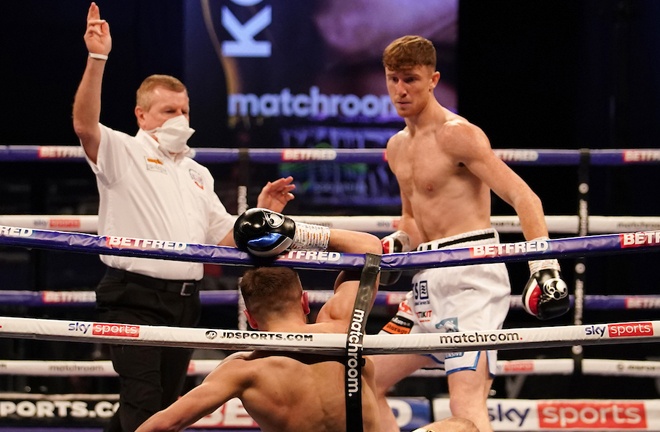 The 23-year-old had his foe down on the canvas three times before the fight was called off at 2:03 of the first round of a scheduled eight rounds.
"I wasn't going in expecting it but I knew I was capable of it, definitely. Me and [my trainer,] Blain [Younis] had spoken about letting him know early, because we had sparred in the past, letting him know I wasn't that kid he sparred two years ago.
"I've grown a lot and developed a lot. I'm punching a lot harder and the plan was to let him know and I think he did feel the power early on and obviously I built on that."
In boxing you don't get paid for overtime and it is a dangerous sport so an early finish doesn't do anybody any harm. However, Rea is at the stage of his career now where rounds will bring him much needed experience.
"I'm not going to complain about a first round stoppage but in my head now I want to get a few rounds under the belt.
"That was my first scheduled eight-rounder and I don't want to be hanging about, I want to be challenging for titles. In my head I think I need a few longer distance fights to know that I can do the rounds before I get into the title fights.
"One or two eight rounders, doing the distance, and if I'm comfortable with it I want to fill myself in next year."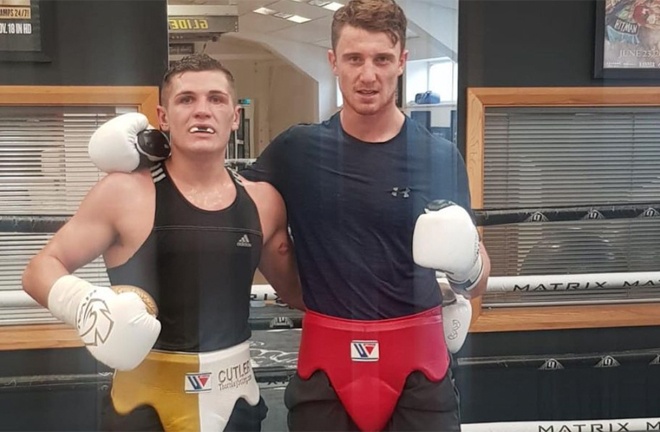 Steadily progressing through the British rankings, the middleweight and his team have devised a plan and are hopeful that titles are just a stones throw away.
"I want to get a couple more rounds under my belt, that's the discussion me and Blain have had.
"I've been told by my manager Steve [Wood] that he's got a show in September, just hanging fire so we can have fans back.
"I think by the end of the year, the start of next year I'm looking at titles, whether that's Central Area, English, whatever I'm not fussed. I want the big fights."
The recent Frank Warren signing, Nathan Heaney is at the top of the hit list but he's not alone with a few other domestic rivals names joining the Stoke man;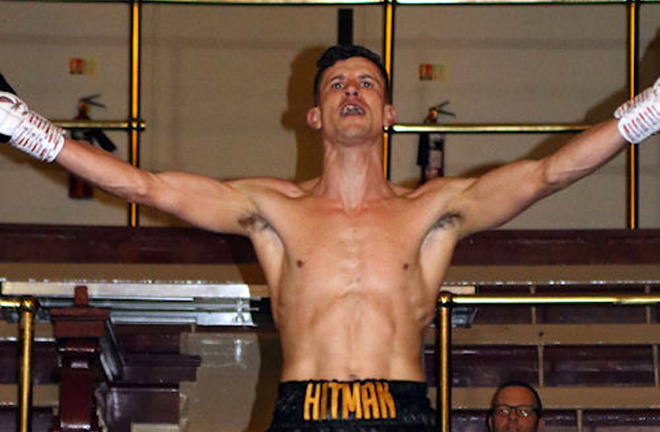 Linus Udofia – The English Champion
"Another solid fighter. Obviously, the English Champion, that's like I said the type of titles I'm looking at. If he's still got ahold of that then that's a fight I will take.
"Big respect to him, he's a good lad and a good fighter."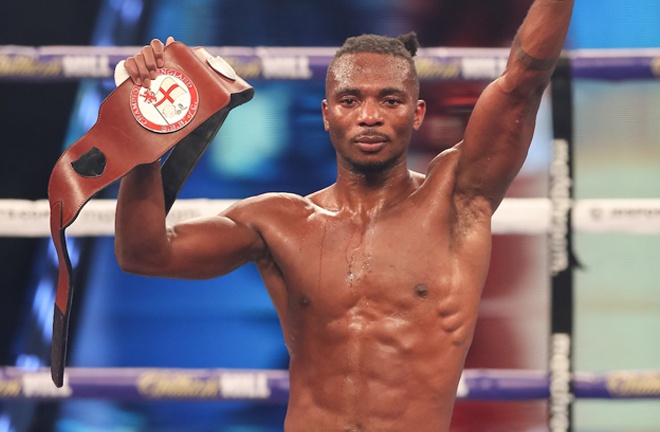 River Wilson Bent – Midlands Area Champion
"He's coming off the back of two good stoppages. I think he's quite similar to myself, he's quite tall but can mix it on the inside, hits hard, got that killer instinct and to be honest I like watching him.
"That's a fight that I would take and I'm sure it would make for an entertaining fight. 
"I think it would be a good fight, entertaining. There would be very little holding, it would be a flowing fight the referee wouldn't have to do much and it would be a fun one!"
Caoimhin Agyarko
"Caoihmin for me is the one that stands out for me. A great lad, a hard worker, very dedicated, lives the life and I think down the line we could meet for some big titles if we both stay undefeated and [keep] doing what we're doing.
"For me he's the standout middleweight, apart from me, I think he's going to do well."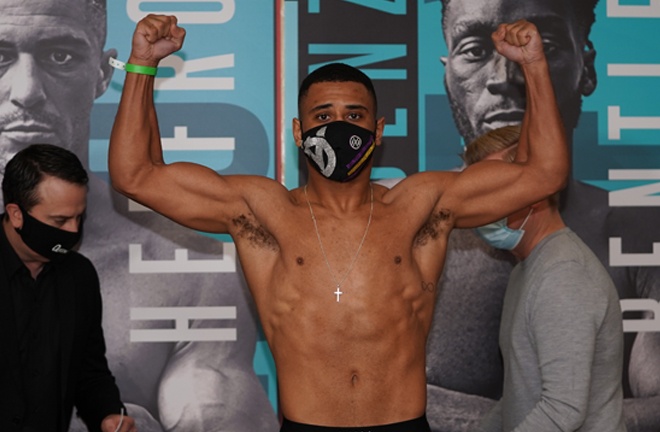 With Agyarko and Heaney both competing on the undercard of Daniel Dubois vs Bogdan Dinu, June 5, Rea will be keeping a close eye on that show.
Have a watch of our full uncut interview with Brad Rea below including training footage: