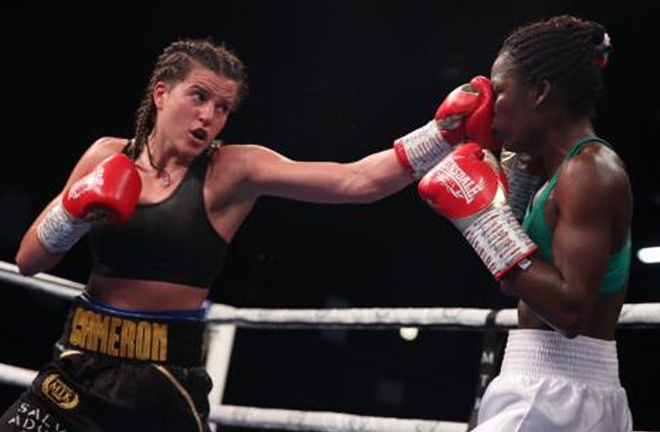 "If Delfine Persoon pulls out? I'm training, I'm ready, throw me in there!"
The words calmly spoken by Northampton's Super-Lightweight, Chantelle Cameron (12-0, 7 KOs) as she mulled over a potential super fight with Irish sensation, Katie Taylor (15-0, 6 KOs).
The fire has been burning strong for female boxing in recent times, with Cameron clearly eager to jump straight in against the sport's very best.
The 29-year-old has just been announced as Matchroom's newest recruit in the past days, months before having signed up with management powerhouse; MTK Global, things appeared to be taking shape very nicely behind the scenes.
Cameron also having two successful outings with new trainer, Jamie Moore, the talks of a mega fight between Cameron and Taylor have certainly accelerated.
Speaking exclusively to proboxing-fans.com during her usual drive between the East Midlands and Manchester, Cameron said: "I actually signed in January, so I've been signed for ages.
"But the announcement has only just come out.
"My next fight is actually a World title fight, there should be an announcement in the next week or two. The next two weeks and we'll have the opponent, venue and everything will be announced."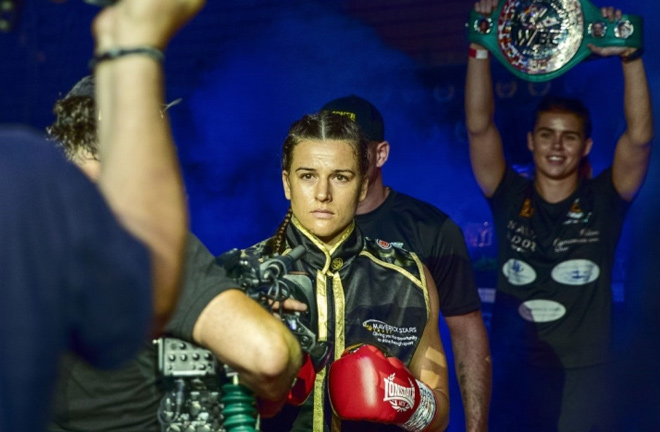 However, it was business as usual for Cameron despite the talk of the biggest female contest on British shores in history. Refusing to get too excited or nervous of the prospect of taking on female boxing's crown jewel she sternly revealed.
"There is no time frame on it, because like I've always said she's got her career and I've got mine! We are both under Matchroom, so the fight will always be there to be made, it's inevitable.
"It just depends on when she is available and when she can take a fight with me, as she has all her mandatories too.
"But for me there is no set time frame on when to make the fight. If it happens, it happens!
"Also, if I win a World title next, it might make it more valuable for her to fight me.
"If I'm winning titles it's going to make Katie more interested in fighting me. I'm also one of her mandatories for the WBC Lightweight title.
"If I can get hold of this World title, it adds more flavour to a fight between me and her."
It could have all worked out so differently for the unbeaten former IBO and current WBC Silver Lightweight champion.
Cameron was signed to Barry McGuigan's Cyclone Promotions and trained by his son, Shane McGuigan.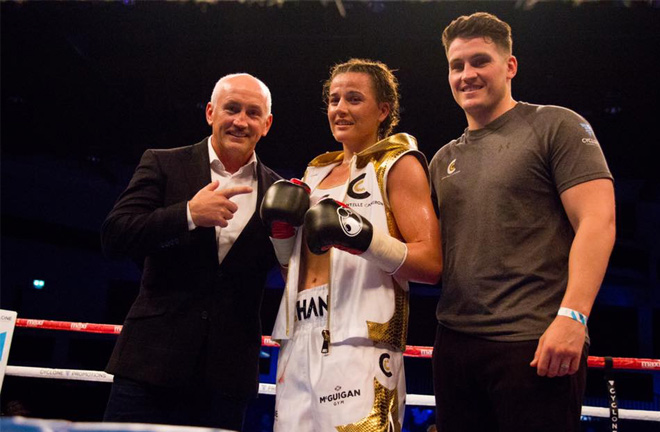 Cameron sensationally left the organisation appearing to be taking a wide berth from the pugilist craft.
"I thought my career was done, I thought that was it.
"I didn't know if I would ever box again, I had to start looking for jobs and stuff.
"I had no idea what I was going to do, I was flicking through Reed thinking it was over.
"Whilst I'm doing this I'm still under contract and everything. It wasn't great."
Cameron recalled events just over a year ago, politely declining to speak regarding the split with Cyclone Promotions.
"But everything has come together thanks to MTK, I can really look forward to my career now," she added.
"I'm very well looked after, everything is taken care of. They have given me the boost my career really needed.
"My profile has grown and they've got me in the fights I've needed to get me in the position I am now in.
"It's the best move I've ever made, I'm very happy. They have put me on a different level."
Cameron had a similar admiration and appreciation for all areas of her backroom contingent, citing her new training team as a fine acquisition for her preparations.
"I'm adding a lot of different things to my game now. Working with Jamie [Moore] and Nigel [Travis] they are improving me all the time, adding more tools to my trolley.
"I'm getting myself in a place where no matter the opponent, I've got plans for them."
My conversation with Chantelle Cameron had been very positive despite a period of uncertainty going on around everyday life as we know it. 'Wham Bam Chan' managed to keep training ticking along, as smoothly as possible.
"I've been good [during lockdown], just been ticking over and doing what I can. Obviously I'm back in the gym now working on things like normal.
"It's been very difficult for everyone though. It's weird and strange times but it's getting better and easing up. However, this 'New Normal' is very strange!"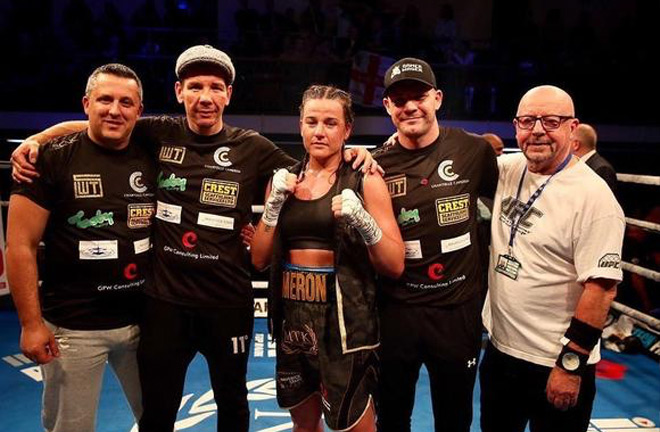 Every shark needs water to swim, the tides have risen sharply over the past two years, many crediting the feats achieved by Great Britain's female Olympic medalling contingent in times past.
Cameron credited one man above all. An obvious indicator on her new career move.
"It's got a long way to go, but it's getting there. It's all thanks to Eddie Hearn, he gambled by letting women headline shows, signing many women fighters and making the big fights.
"It's slowly getting there, but we are getting there thanks to the backing of the likes of Eddie Hearn."
With World title fights on the horizon and female boxing experiencing an unprecedented all-time boom, the not too distant future is filled with opportunity for Chantelle Cameron. A future that looked rather bleak in the not too distant past.
By Adam Noble-Forcey
Follow Adam on Twitter: @Adam4cSports