Chris Jenkins has been living a nightmare for the past twelve months – there's no other way of putting it.
The British and Commonwealth champion was due to defend his belts on the Dubois-Joyce undercard twice [April 11th and July 11th], then had a fight floated against Conor Benn before Ekow Essuman was installed as his mandatory challenger. 
That particular contest was set to go ahead on March 27th after months of waiting patiently.
With just over two weeks to go disaster struck. The fight postponed after the champion perforated an eardrum. 
After a year from hell it was enough to drive Jenkins into a spiral of despair and as we spoke he was far from the happy-go-lucky man I've come to know over the past couple of years. 
The disappointment was understandable but, despite that weary tone, the 32-year-old was insistent on drawing positives from the experience.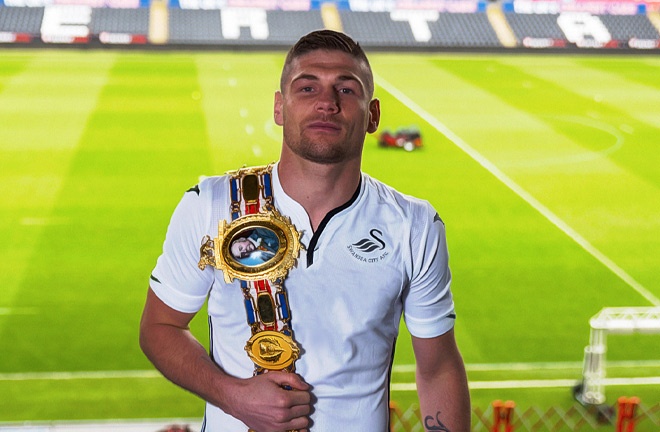 Jenkins began by talking Oliver McManus through the incident that lead to this latest setback, "I woke up on Monday [March 8th] and I felt really good, my weight was bang on where we wanted it to be and me and Gary had been flying through camp. 
"I was sparring a lad from the Midlands [Connah Walker] and, the thing is, my head guard had broke but the lads had come down from Wolverhampton so we were using a replacement one just for the Monday session." Jenkins told proboxing-fans.com.
"Anyway I was caught by a right hand – a good punch, nothing special – but almost straight away it was a ringing noise in my ear and then it just sounded all fuzzy. It didn't feel like something bad, though, so we had six rounds of sparring, some pad work and then some body sparring with another lad and left it at that.
"On my way home I was struggling to hear the radio properly so I initially thought something was wrong with the speakers. I turned the volume right up and my right ear was hearing it stupidly loud but, being a proud fighter, I just marked it down as another little thing that you pick up in camp.
"Nine times out of ten it's nothing serious so you just get used to those little bumps and bruises."
It's fair to say Chris had had more than his fair share of 'bumps and bruises' – gaining a reputation, perhaps harshly, for the ease in which the skin under his eyes can cut.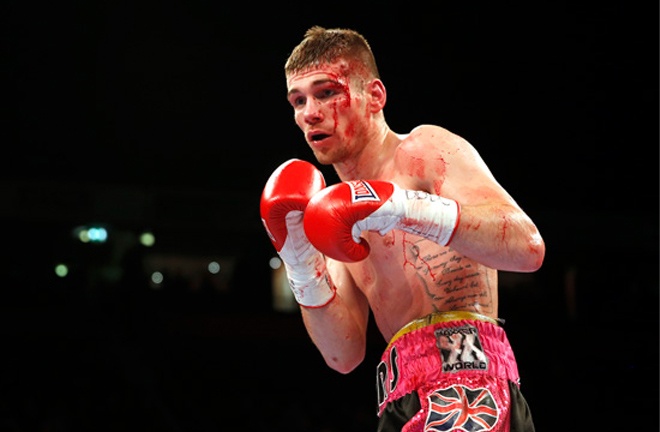 For the man dubbed 'Rock 'n' Rolla' you can see why he didn't think much of it at the time. He started to get concerned, though, as he went on his evening run.
"I was running down some steps and I could feel my whole left side hurting. My back was in pain and my balance felt off, it was almost as if I was leaning to one side. I got home and my wife had a look in my ear but at that time it looked fine – no bruising or swelling – it was just very hot. I took a couple of paracetamol, thought no more of it, and went to bed.
"For some reason when I woke up I had to put my left arm up against the wall for balance. In hindsight that should have been a sign something wasn't quite right but, like most people, I thought I just needed my morning coffee to wake me up. 
"I was at the kitchen table with my cuppa just waiting for the boss to come down and as soon as she did she's gone, 'oh my god'. I thought 'Christ, I don't look that bad in the morning' but she said 'no I'm serious, wait there,' so she's had a closer look and there was a pool of blood in my ear."
With that a call was made to BBBofC doctor, Neil Scott who explained to Jenkins that up to 80% of the skin covering his eardrum had been perforated. 
The words, 'there's no way you'll be fighting' hit Jenkins harder than any punch in his career. Suddenly the ringing in his ear was washed away by a wave of stone cold silence. The reality of the situation sank in slowly and the father of three made his way back to the house with his hopes and ambitions shattered.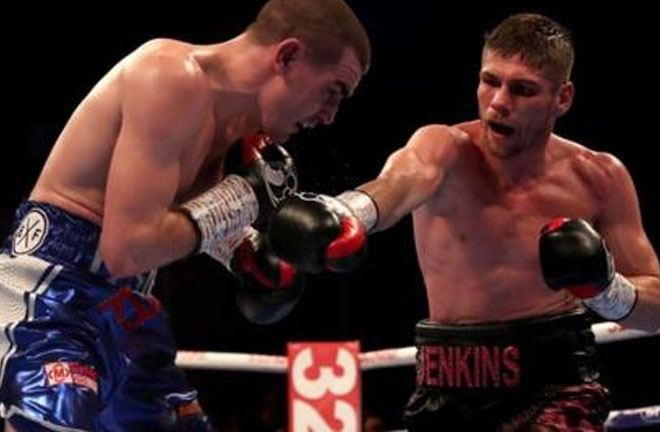 Jenkins insisted he would have fought through the injury but was understanding of the BBBofC's desire to put fighter safety at the forefront of its decision making. 
There's no provisional date for the rescheduled encounter with Essuman but Jenkins is hoping to do some light work in the gym in 2-3 weeks, circumstances allowing. 
Gary Lockett's charge confessed the news was rough to take and, candidly, admitted he was fed up with us discussing bad news.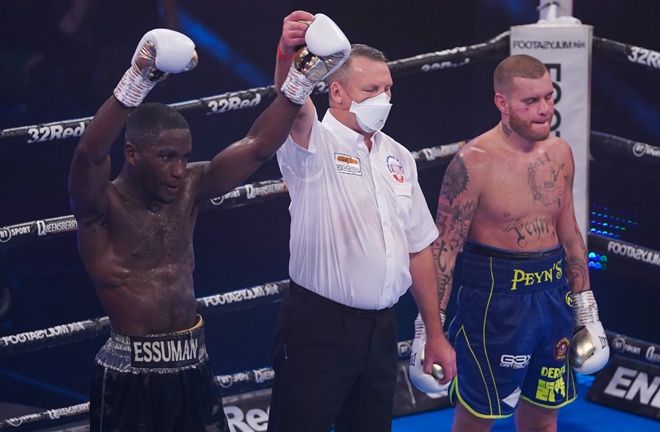 Looking to the future, then, and that rearranged fight, there's only one thing on the mind of the defending champion: to remind people of why he's the one holding the British and Commonwealth titles.
"I want to turn all the negatives [over the past twelve months] into one massive positive. I was so focused, so happy in this camp and then everything got pulled from under my feet. 
"Yes I've got to get past Ekow Essuman, a competent fighter, but that's a fight I'm fired up for. I'm a lot better than him; I've got all the tools to beat him and look good in doing so."