Dillian Whyte has levels he hasn't reached yet and the public will be surprised with his performance against Alexander Povetkin, his co-trainer Harold Knight believes.
Whyte will finally get his chance at revenge in Gibraltar on Saturday night when he faces Povetkin, live on Sky Sports Box Office in the UK and on DAZN in over 200 countries, seven months after a devastating fifth round defeat at Matchroom HQ.
The Brit, who was one win away from securing a WBC world title shot against Tyson Fury, after a period of over 1000 days of waiting, had the seasoned Russian down twice in the fourth round, before seeing his hopes shattered from a monster uppercut in the fifth.
Following two postponements due to 'Sasha' testing positive for COVID-19 and travel restrictions shelving a March 6 date, 'The Body Snatcher' can reclaim his WBC interim heavyweight title with victory and edge closer to a world title opportunity.
The 32-year-old added former Lennox Lewis co-trainer, Harold 'Shadow' Knight to work alongside main coach, Xavier Miller and the American says the pair have learnt from each other.
"We more or less think alike," Knight told proboxing-fans.com.
"Obviously Xavier hasn't had that world championship experience, like I was fortunate to experience and have in being under great trainers and teachers.
"The late, great Emanuel Steward, the late great John Davenport who was Lennox Lewis' first professional trainer, Pepe Correa, who was Sugar Ray Leonard's trainer so we more or less compliment each other, because Xavier is a student of the game, he does a lot of studying.
"Once again I've learnt some things off him and I'm sure he's learnt some things off me, so we more or less work with each other and help each other to learn from each other.
"I've been in this game for a long time, but if anyone says that they know it all, that's a damn lie.
"I'm always willing to learn and the main thing is we leave the egos outside the door and our objective is to make Dillian better, because he's the one in the ring throwing the punches and taking the punches it's not us.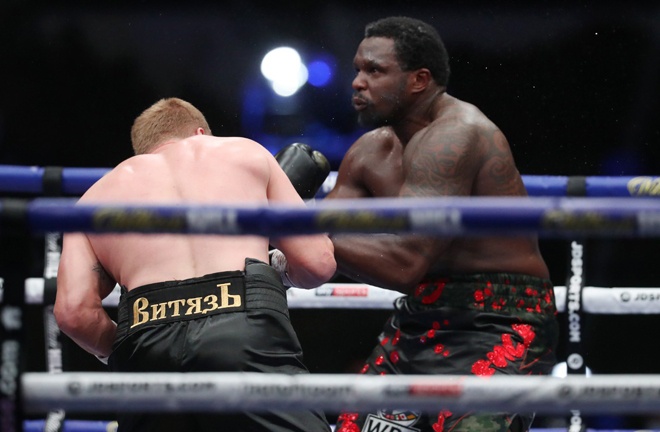 "I'm here and he's here to help and win. We're here to win."
Whyte made no excuses for his loss to Povetkin, which ended an 11-fight winning streak since his only other career loss to Anthony Joshua in 2015, even telling telling Sky Sports this week: "If you fight good guys, back-to-back, you will get knocked down, you will lose. It's just what it is."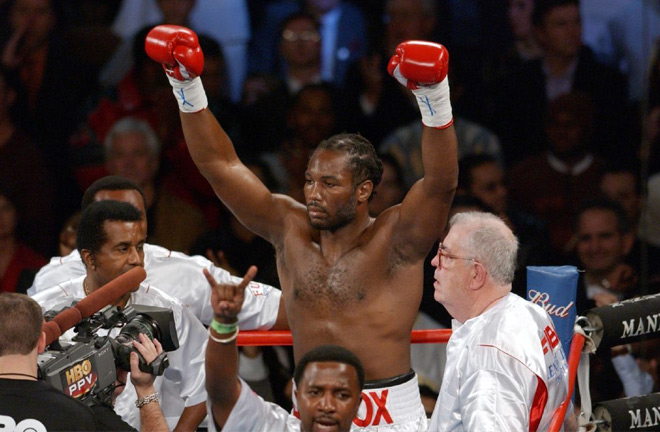 During Knight's 13-year stint with Lewis, who became undisputed heavyweight champion in 1999, 'The Lion' suffered two shock losses to Oliver McCall and Hasim Rahman, both of which he avenged and the veteran trainer sees similarities between the pair in terms of their mindset.
"The similarities are basically the same in regards to that," Knight added.
"Because, when Lennox got knocked out he didn't make any excuses, he didn't blame anyone or anything like that. He got up, brushed himself off and said, 'hey, I'm going to work on what I need to work on, because I know the mistake I made'. That's the same thing Dillian said.
'He landed the shot, yes he knocked me out, but you know, hey I want to exercise my rematch clause and hey do you know what, I need to be able to up my game, I need to add to my weapons, even if that's bringing someone else in to help me on the technical side, to help me to see certain things that I wasn't seeing before.'
"Or just another pair of eyes to add to Xavier's eyes that can be able to more or less tell him on the boxing aspect of it, so same similarities."
The immediate path to a world title shot, should Whyte be victorious appears unclear with with unified champion, Joshua and WBC titlist, Fury set to meet later this year as part of a two-fight deal.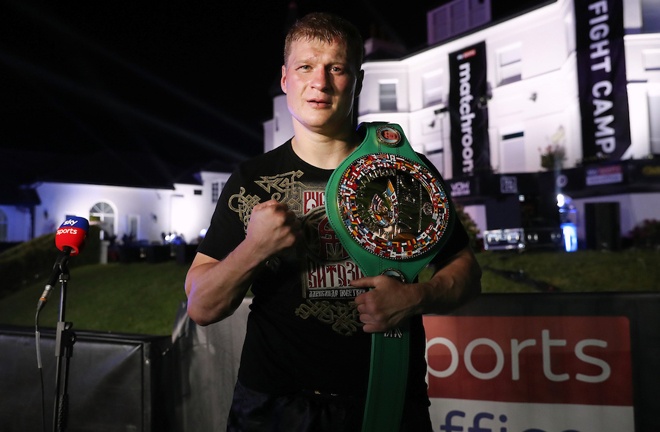 Former world champion, Povetkin said earlier this week on a Zoom conference call he does not believe that Whyte will have changed too much from the first meeting, however Knight insists his charge has levels he is still yet to reach, in what he expects to be another tough challenge.
"Dillian has a ceiling he hasn't reached yet.
"I feel that with him only having eight amateur fights and obviously with 29-30 professional fights, heavyweights take a little longer to mature.
"So, when I came onboard I noticed that Dillian is a really damn good boxer. He can really, really box, his IQ is off the charts. He knows about this boxing, he don't just box, we talk about a lot of other boxers, whether they're lighter weights, whether they're heavyweights, old school boxers.
View this post on Instagram
"So, Dillian still has a ceiling to be reached, he still has levels to go I feel and so I just feel we have more plusses in this second fight than Povetkin, being that Dillian is a few inches taller, he has a few inches more in reach, he hits a little harder, even though Povetkin hits hard too.
"But Povektin has one style. He's going to come in, he's going to be in your face and your chest all day long and Dillian obviously he's a warrior, he can punch, but I feel he has a few more weapons that he's never utilised but he has them, but he's never utilised them.
"Don't get me wrong it's going to be a really tough fight, because Povetkin is looking really good, he's looking really in shape and this is his last go at it.
"It's high-stakes for both fighters, everything is on the line for us, everything is on the line for him. A lot of people from all over the world are really going to be watching this fight."
The Brixton man was criticised in some quarters for not finishing the job when he had Povetkin hurt in the fourth round, with Joshua questioning his finishing instincts.
Knight worked alongside the late, great Emanuel Steward, who formulated his renowned Kronk style of boxing around aggression and an emphasis on securing knockouts.
And Knight, a one-time world title challenger insists people will be surprised by Whyte and says the plan is to stop Povetkin if the opportunity arises.
View this post on Instagram
"You can expect and what we've been working on is for Dillian to be smarter.
"Once you see that blood like a shark, you're going to take him out of there. We're not going to wait around.
"But to be smarter, to outbox him, Dillian is stronger. Like I said to outsmart him and to outspeed him.
"To be able to bang when he wants to bang, but to be able to keep that focus, to be able to keep his hands up, to be able to use that jab, to be able to improvise the jab, to use his feints, to be able to use the repertoire of boxing that he hasn't been using in previous fights.
"As well as working on his defence, we've worked on his defence a whole hell of a lot.
"So, you can expect a lot of different things, a lot of people are going to be surprised, believe me."