"One of the things I learned from Floyd is how much suffering can you take? Floyd trains his butt off, non-stop and does everything possible to remain on top, he doesn't get out of shape, he lives the life 24/7. The best thing I learned from him is the mentality."
Cody Crowley (18-0, 9 KOs) has grafted his way to where he is today. The Canadian light middleweight, finds himself undefeated in eighteen professional bouts, running his own promotional company, the first man to ever hold all three titles on offer with the Canadian Professional Boxing Council and he has been learning from the best.
Having sparred the likes of Floyd Mayweather, Zab Judah and Jorge Linares, it's time for a new kid on the block to take over the sport.
The 26-year-old feels it's his destiny to climb the rankings and maintain his status at the very top with the support of his country behind him.
"When the Raptors won the NBA championships they shut down the whole city, Canada supports and they would love to get behind a [boxing] world champion it's just that they don't have that yet."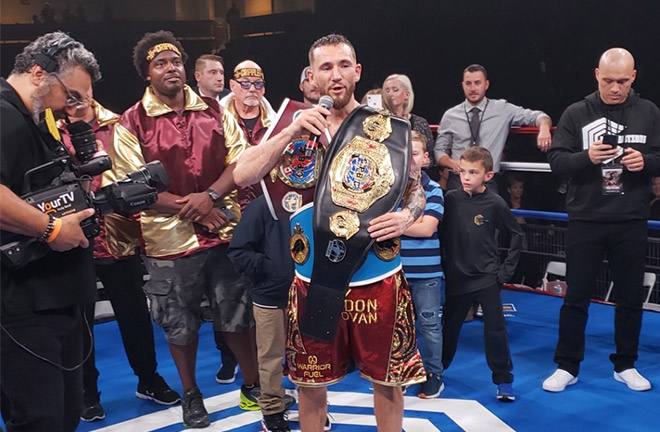 Although promoting and fighting in Canada it's Las Vegas where Crowley calls home. After a visit to the fight capital aged sixteen, Cody had fallen head over heels in love with the place. There and then promising himself that is where he will paint his path in boxing.
"To me where I was from in Canada, there was just no professional boxing.
"You would have to drive an hour and a half away to Toronto where most professionals trained.
"I knew I can't pursue my professional career in Canada with limited resources and I don't have the skills, all I'm working with is hard work, so I had to put myself in the best position available and that was Las Vegas.
"My dad brought me here [to Vegas] when I was sixteen for a UFC event as a present and I trained out here and I had seen the magnitude of high-level fighters.
"I was immediately hooked to the scene, the lifestyle and everything that Vegas had to offer."
Packing up and leaving your whole life behind you to begin a new one. That's certainly daunting.
"I had this mindset that I was going to move to Vegas the day I graduated high school and chase this dream of becoming a world champion.
"I wasn't born with all this God-given talent, all I had was natural work ethic, determination and the will to win.
"I want to put myself in the best position available for success and that was to pack my bags and moving to the fight capital of the world.
"Leaving all my friends, my family, giving up my whole life of where I was from to pursue this dream and once I did that it just took right off."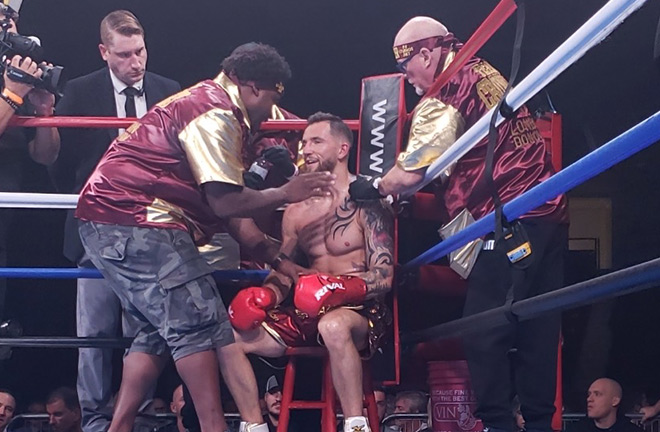 This confident, cocksure teenager was a polar opposite to what he once was. A young boy, insecure and overweight, Cody never felt he was good enough at anything.
Born in Canada, it was only natural he was pushed into hockey as a boy, but this boy was scared, too scared in fact as he would hit the hockey puck away just as soon as he would receive it.
Crowley's father decided to send him to a kickboxing class to get him into shape for the upcoming hockey season. It was a sport which changed him. It moulded him.
"First time I walked into class, it was a kickboxing gym, I was intimidated, to say the least. Scared.
"The first fight I was fourteen years old, I believe twelve to fourteen was the age bracket and it was coed, my first fight was against a girl and she picked her foot up then slapped me across the face with it so fast I don't even remember it. [I was] very, very embarrassed.
"I am one of the hardest working individuals in the sport and one of the most confident.
"I believe that is down to putting in the work and the results you get out from that, it moulds you into a different person."
Boxing became a part of Cody's daily routine. 5am, go for a run. Spend the day in school. Drive an hour away to another gym to get in some training. This became the norm for the aspiring pugilist.
The hard work paid off. The move to Las Vegas worked in his favour. Cody had turned professional in America with the backing of promotional giants, Top Rank.
"I had signed a five-year contract with Top Rank and I thought everything was gravy.
"They got me my pro debut on the [Yuriorkis] Gamboa vs [Terence] Crawford undercard in a huge arena.
"Then, I fought on the [Diego Gabriel] Chaves vs [Brandon] Rios card in Vegas [which was headlined by Jessie Vargas and Anton Novikov]."
It soon turned sour. After three bouts in the States, Crowley felt other prospects, Olympians and stand out amateurs would get preferential treatment.
By this stage it had become apparent the Canadian fanbase was something special. They took to Cody immediately seeing him as one of their own, creating his own success.
"I realised I had such a good following back home [in Canada], I realised I could do it on my own.
"The best way of doing it on my own is to get a country behind me.
"If I have an entire country behind me, I get my record up and I start being known as a top ten guy when I go in for these world title fights and have a world title I am going to be the one to get the lion's share and basically hold all the cards.
"I remember my first fight in Canada, I took it on two or three weeks notice.
"I called the promoter to put me on the card, he wasn't interested, I asked what have I got to do he said to sell a silly amount of tickets to get on this card.
"I ended up selling eighteen thousand dollars worth of tickets to this show in twenty-four hours.
"I was like shoot, I can start my own company, go back to my home town and really dig my roots in, in Canada.
"Let's be known as a household name, be that horse all of Canada can get behind and rally together to a world title."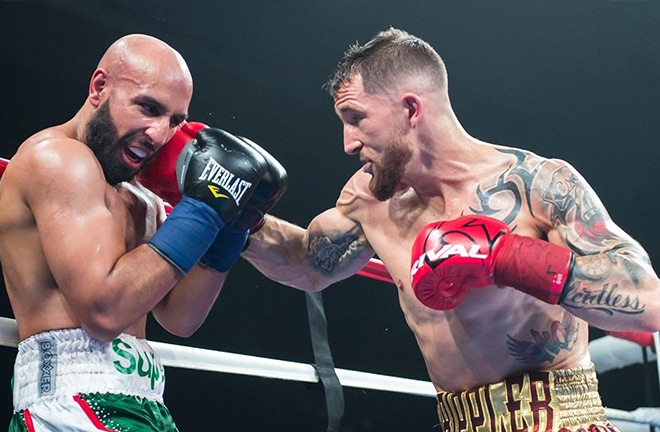 It hasn't been all plain sailing. However, the chosen path seems to be the right one thus far. Seeing the likes of Devin Haney and Deontay Wilder having their own promotional companies, co-promote shows of such a large magnitude fills Cody with confidence that he will follow in their footsteps.
"Definitely a gamble, a scary one. But, anything in life worthwhile is a gamble," he continued.
"I had a belief in myself and my team that we will get there.
"We are choosing the hard way to fund ourselves, promote ourselves, I've had to take fights for free because no promoter wants to put money into your pocket when you're not signed to them.
"It is very hard the way we went but, man, it's going to pay off.
"I want to be working with these [big] promotional companies but I still want to have my stamp on everything I do so I will always have my promotional company attached to anything I do."
A decade has passed since Crowley attended the UFC event where he first met Dana White. He pleaded with White to televise this sixteen-year-old chancer, Dana replied: "come and see me in ten years." It was destiny.
"I snuck into the MMA awards and I said to Dana White he needs to put me on his TV show and ten years later I am sat in a boardroom with him doing deals with him, it's pretty phenomenal, to say the least.
"This year everyone will see me fighting on UFC fight pass quite a bit.
"It's humbling and it shows we have a lot more to look forward too.
"I would like to get over [to the UK] and fight there, anyone who fancies a crack at us!"