"It was a calculated risk, I think. No disrespect to him or whatnot, I've got respect for every fighter, but I felt like, 'You know what? I've sparred with him.' So, I knew what I was getting myself into. Even though I knew my hand was broken, I knew that I would be able to maybe land one, two, certain shots here and there."
Daniel Egbunike, better known in the ring as Danny Darko, claimed the Southern Area Super-Lightweight title in his last bout against his rival from Canning Town, Billy Allington, with just one fully functioning hand.
After breaking his hand just weeks before his maiden title fight Darko and his team, consisting of Kevin Lilley, John Hefford, Gary Brunt and Darcy Delaney, had a decision to make. To proceed to fight night knowing the gamble or to pull out of the biggest fight of Egbunike's career, so far.
"I knew that we basically prepared the whole camp for a left hand, just using our left hand. We were sparring with our left hand, training with our left hand, through the whole camp. When I mean the beginning of that whole eight weeks was left-hand work. We were just literally getting ready for a fight with just a jab. Which is why, if you watch the fight back, I actually won the fight off of my jab. It was a good fight.
"The calculated risk though, I see people like, what's his name? Isaac Chamberlain. He fought that guy [Wadi Camacho], dislocated his shoulder, he had to carry on, soldier.
"I see Scott Quigg, is it Quigg? Broke his jaw against Frampton, I believe. Broke his jaw and I see that, and I'm like, 'Damn, I got to carry on.' I was thinking, 'You've got a fractured hand, bruv, you're getting a belt.' If it was just a normal fight, and there was no reward for it, then probably wouldn't have done it. But I said, 'I need that belt.'"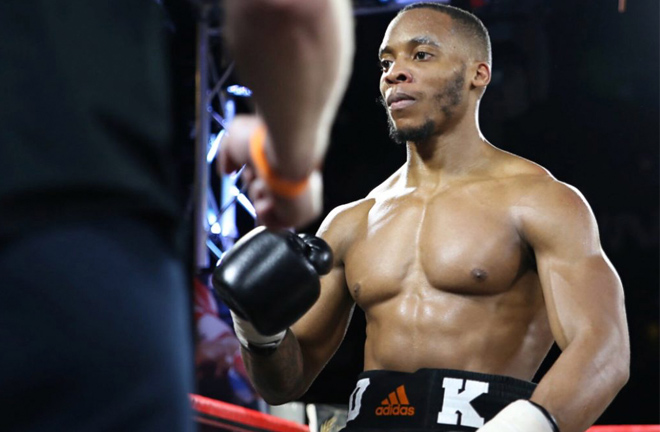 Darko showed grit and determination just by stepping through those ropes at York Hall, the same venue which has seen the likes of Tyson Fury and Anthony Joshua entertain, Danny felt he was at an advantage by entering the ring with an injury compared to the aforementioned Chamberlain and Quigg.
"The difference is I'm prepared to be in the ring with an injury. They got injured in the ring, so they had to adapt, innit. I had a better advantage than them guys, I guess because I was prepared to fight with the injury. They had it harder than me, probably, because they didn't know their injury was going to come."
Egbunike was a latecomer into professional boxing after three stints of jail time. As a young boy it was the Stroder boxing gym in Kingston, also once home to Lerrone Richards whom Darko would spar as an 11-year-old, that occupied Danny albeit only for brief spells. However, as he came of age temptations proved too strong and led him down the wrong path in life.
"My upbringing was perfect. My mom was a grafter. She did everything. My mistakes weren't due to my upbringing, it was due to my wrong decisions. I'm not going to be like, 'Oh, it was my environment,' that's bullshit.
"I just made the wrong decisions, and I was rolling with the wrong people, and obviously, I had the wrong goals. No, I had the right goals, but the route that I wanted to take was not the right route. Do you feel me?"
The realisation had overcome Danny during his third spell in prison. Once he found out that he had just one more year of his sentence left to serve he had massed all the motivation he needed to set himself on to the right pathways in life.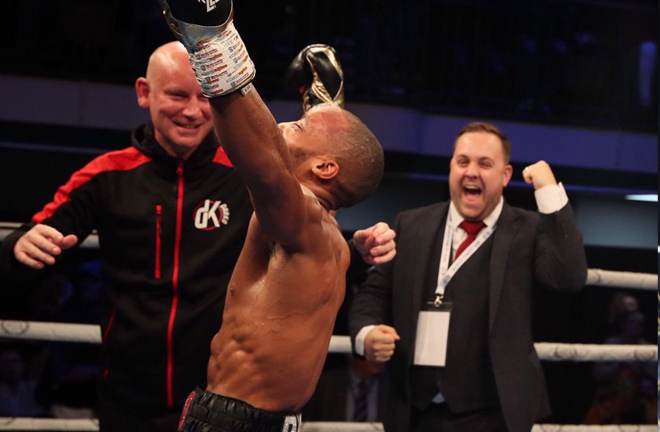 The prisoner from Kingston had turned into a model prisoner who had started studying, reading more and training harder than he had trained before. The light bulb had flickered on before but now it was shining bright.
"The last time I went to jail then I realised that this is kind of long. I was wasting all the years away. Do you know how much shit I missed out on? I was missing out on so much stuff.
"I was just like, 'What am I good at?' I remembered I used to box, only used to box when I was little. I used to love it. And I've always said to myself, even when I was doing all the bad stuff, I always said, 'One day I'm going to be a pro boxer.' Now I thought 'Fuck it. I'm going to do it,' and then stuck to it.
"I ain't never really stuck to anything before. I've never been consistent. It's the first thing I've been consistent with, and it feels like I'm doing all right. I guess that's why I stuck with it because I like it."
The Southern Area champion is a big believer in fate. The old cliches, everything happens for a reason, it's all about timing. Destiny springs to mind.
Upon his release from Wandsworth prison, the jail that Ronnie Biggs escaped from in 1965, armed with a new mindset, things would start to fall into place. A new gym, the Two Kings gym, opened up on his doorstep. It was exactly what Danny needed.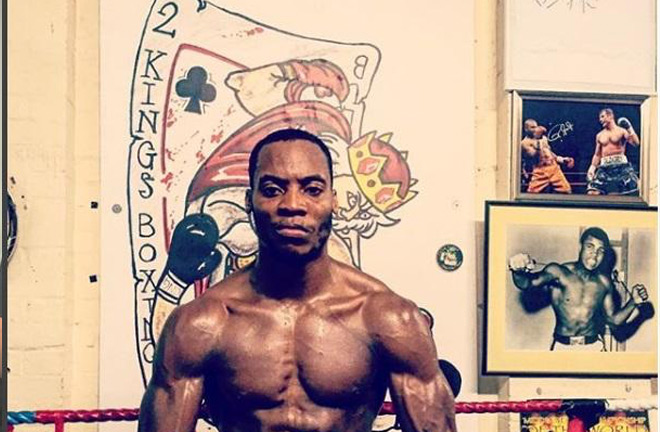 "When I came out, it was just all about timing. I came out on tag, a new boxing gym had just opened next door to my house, and I was set. I was in the gym, then, a couple of months after that, and as I say, it was just all good timing.
"That's why I say everything happens for a reason. Normally you wish you started younger but, no, I don't, because I started young then my journey would have been different."
The 30-year-old has signed a deal with MTK Global who, although receive criticism, have fulfilled their promises to Darko delivering activity, 50/50 fights and titles.
"Obviously, as you can see, I've only had six fights, and I've got a belt. And not only that, by my 10th fight, I want a better belt. A much bigger belt. And that's just been down to them. Obviously, it's down to me performing, but it's down to them putting me under the lights.
"When I moved over, from the second I moved over, they just were looking after me, like I ain't got no complaints at all. They just said to me, as I long as I perform, they'll put me on the shows, and it's been going on ever since."
Danny found out the hard way that boxing isn't all about the riches and fame. Turning professional with Peter Sims, Egbunike thought that was his ticket into Matchroom Boxing and showcasing his talents under the bright lights supplied by Sky Sports and Eddie Hearn. That wasn't the case.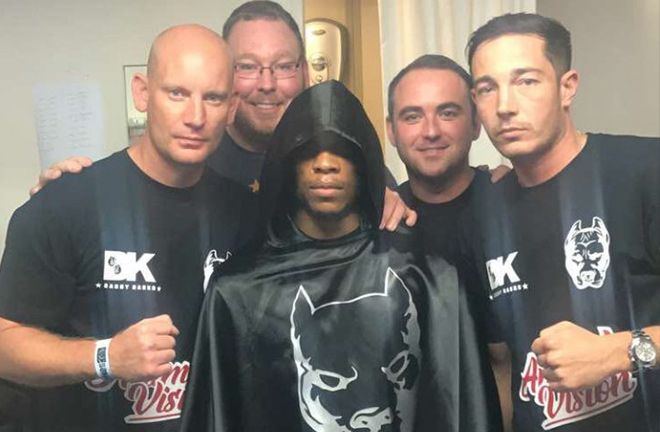 "Let me say this because it's only recently I had to get a slap in the face and realise it doesn't go like that. Don't get me wrong, there are certain people that are going to get lucky because they know certain people that might be able to get an opportunity that certain people may not have. But that is very rare.
"Aside from that, the most advice I can give to people is, forget all of that, come in and just be prepared to do your work. Be prepared to graft, from small hall shows, all the way up to big full shows. Forget about the bread [money], you ain't going to see no bread like that for a minute [a long time].
"Got to have a passion for this thing. When I first came into it, I had the money on my mind, then I started training harder when I started thinking to myself, 'I want to be the best in my division, instead of being the richest in the division.' That's when I started maturing, started training harder, I started doing more. I trained three times a day and pushed myself more. I've got that hunger different now."
Daniel Egbunike is a man who has truly turned his life around. Once a drug dealer enticed by an illegal pound note he is now living an honest life, earning from an honest career and intent on bettering himself every single day.
"Come back in 12 months time, I just want to be more than I am today. Better than I am today in every aspect, just better than I am today. No matter what I'm doing.
"I won't tell you what the future [holds], I won't tell you in 12 months I want to be in the ring. Whatever I'm doing, I just want to be better at it. Better than I was the day before. Do you know what I'm saying?
"As long as I'm progressing, then I can't complain, man."