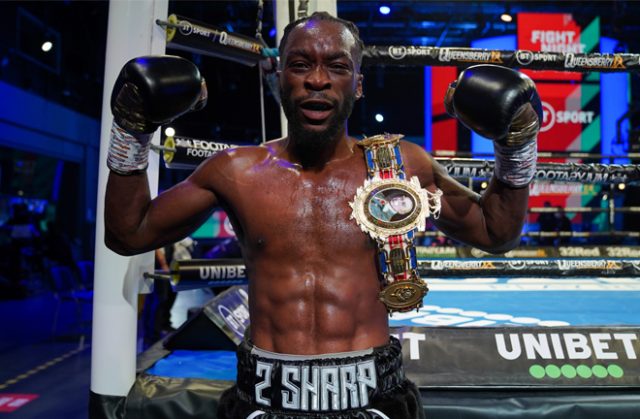 "Good question, does the final bell ring? I do want to stop him. I think I can stop him but I've prepared to go 12 rounds regardless. If I see an opportunity, I take it, if not then I'm comfortable doing the rounds. I'm not forcing nothing."
As Denzel Bentley prepares for the biggest fight of his professional career to date he has been picturing his opponent on the canvas as the referee's count surpasses ten seconds.
Felix Cash will enter the ring with the Commonwealth title around his waist but Bentley is aiming to leave the ring having added the Commonwealth title to his British title.
It's fight week but '2 Sharp' took proboxing-fans.com on a stroll down memory lane as he reflected on his first day in the boxing gym, "I remember it was weird. I had never been to a boxing gym before.
"Everybody was already training. I think I might have been late, everyone was a bit hostile. I was like, 'jeez, a bit rude.'
"I was like, 'oh I want to box,' they asked can I box and I think I said no and they were like, 'well you're late, changing rooms are there, sign your name in and crack on.' I'm thinking, 'is no one going to show me or take me through a session?!'"
It wasn't until a few months later that Denzel would actually be coached on how to correctly hit the pads, bob and weave, whilst correcting his stance. A year later Bentley would compete for the very first time as an amateur.
Influenced by Adrien Broner and Floyd Mayweather, Denzel admittedly approached boxing with pound signs in his mind but the Battersea banger soon realised it wasn't all About Billions.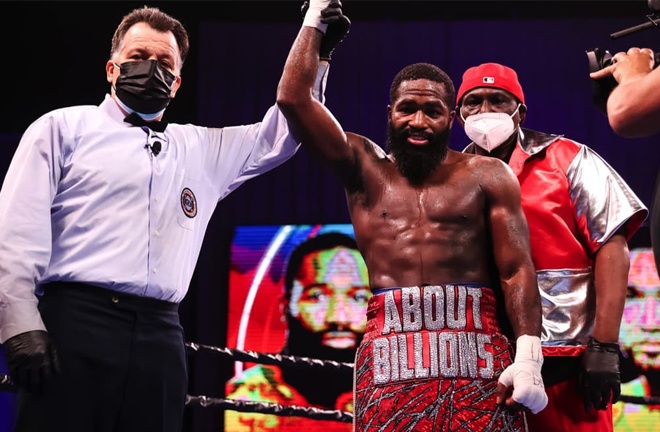 "[I started boxing because I thought] you can make a load of money, that's really why I thought this boxing game is kind of sick. Broner had About Billions and Mayweather had loads of stuff on YouTube and I thought, 'that's sick,' that's what got me into it!
"Obviously when you start [boxing] you realise it's far from that. That's the top, top, top end of the sport and not everyone gets to have that. I just started to enjoy it and loving it I just wanted to continue boxing regardless of if I was going to get there or not."
Denzel who was by now in his late teens, early 20s, was not just enjoying the sweet science but good at it too. Often praised by his peers which would drive Bentley on to pursue the career of his dreams.
"I was told I was good at it. Every time I sparred someone they would ask how many bouts I'd had and they would say, 'you're good for a two-bouter,' and things like that so I've always been good for the level of experience that I had.
"I think I really wanted to take it seriously when I dropped out of uni. I don't remember what it was that made me do it but I dropped out of uni because it's what I wanted to do.
"I think it's because I just kept watching it more, I just kept thinking I want to be there, on the big stage. I just thought, 'I'm dropping everything I'm doing and just sticking to boxing and grinding it out.'
"I was studying Sports Science and I dropped out purely to pursue boxing."
Battersea may not be synonymous with boxing but it has had its links to the sport for a number of years. Just a few years ago you would find the likes of David Haye and George Groves training away in the former location of McGuigan's Gym.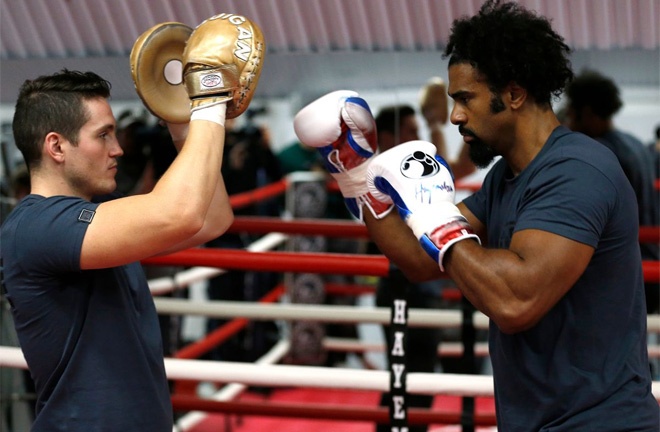 Go back even further and you'll have seen Howard Eastman putting in the roadwork around Battersea. The 26-year-old has recently drawn comparisons to Eastman, who by his own admission was someone he did not know about until recently.
Denzel does now praise the spike in popularity in boxing around his area and credits Carney's Community for what they do for the community.
"They're a big help, man. Kids are energetic and they need something to burn their energy.
"Youth Clubs ain't as popular no more the ones that do have sessions they have everyone wanting to take part, boys and girls, they just want to burn up some energy instead of just going to school and going home so they're not just bored or hanging around outside for no reason."
The driving factors in Denzel's success is the time and hard work which was and continues to be put in by his parents, especially his mother, who he labels as his inspiration.
"She puts the work in, she's done the lot for us to be the people we are today. Of course my dad is still around but he lives in Ghana, he puts in work where he is too. They are both doing their part to make sure all four of us are good, decent people.
"I've seen them work hard, grind hard and they didn't bring me here to waste opportunities. They weren't born here like I was, the opportunities were different, especially in the times when they were born.
"Now we're born where everything is at an arm's length as long as you put in the work for it you can go out there and grind for it and it'll be easier than they had to grind to get it so I can't slack because it's a kick in the nuts for them to do all of that for me to not pursue [my goals]."
The next goal is claiming the Commonwealth title to add to the British middleweight belt he already has. The opponent this Saturday night will be Felix Cash who is another undefeated fighter and steps over enemy lines to fight on a Queensberry Promotions show.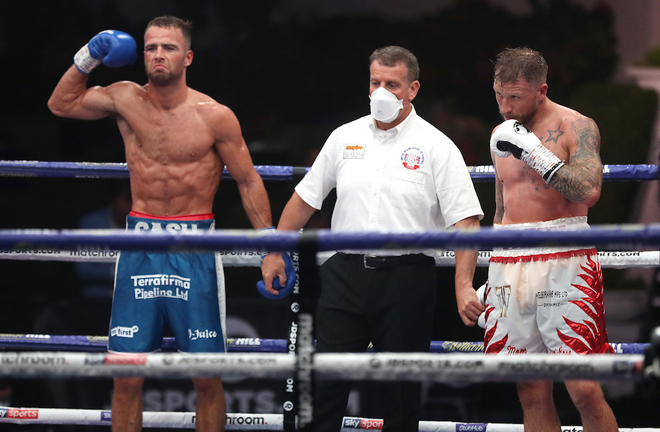 "I'm happy to get this fight, I'm happy there's another title on the line, I'm happy to get another strap. It's bigger than the [Mark] Heffron fight and it moves me up to another level.
"It helps me get recognition, all that hard work I've put in is finally getting seen, it's finally paying off."
There were doubts over whether this fight would happen after whispers the Matchroom fighter may have taken another route but now we're here and the fight will take place at York Hall, Bethnal Green.
"No, to be honest I didn't think it would happen but it did so I can't complain. I thought they were going to go the European route but Felix said he wants to be British champion and he wants to take this route so fair play to him.
"But, it could've been a situation where they couldn't get that [European title] fight over the line and this was still an option, but either way I don't care how the fight came about as long as it's happening and it is happening I'm happy with that. It's time to get cracking, man."
A driven Bentley can go from 0-60 in no time and Denzel will look to face Cash, who has made two successful Commonwealth title defences, head on with an engine full of gas, no backward steps will be taken.