There's an eerie calmness to a fighter just before they head into battle, providing the kind of glance you would see only on death row, to their opponent. Dmitry Bivol is one of those who retains his poker face right up until it is time to go to war.
11 of his 17 opponents have failed to hear the final bell sound, as the Russian dispatches of his rivals for fun.
Due to his raw knockout power and an accomplished skillset, Bivol has found himself to be avoided and left as the forgotten man in the 175lbs division.
It comes as no surprise after the 30-year-old won an interim version of a world title in only his seventh fight, going on to claim a recognised world championship in his 12th professional bout, defending it successfully five times in just over 18 months.
However, Dmitry has been frustratingly inactive since his last victory, over Lenin Castillo, in December 2019 and although the pandemic has played its part, Bivol is keen to get back into the thick of it at the earliest opportunity.
"Sometimes [I get] a little bit [frustrated], but I try to focus on my job which is training hard and always raising my skills and my experience," Bivol told proboxing-fans.com.
"I believe that my team can take care of the rest and figure out the best strategy and fights for me."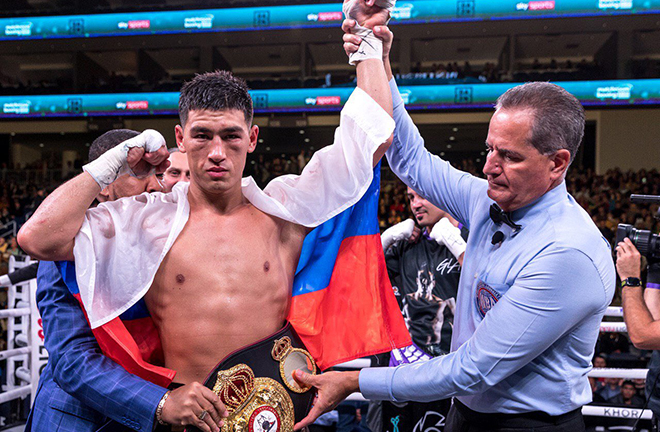 Many take up the sport with the ambitions of the fortune or fame that comes with the world title wins, but for the man from Tokmak, Kyrgyzstan he has a motivation that's rooted much deeper.
"You can say that I have had a boxer's childhood, and I have had to go through life fight by fight towards my boxing goals.
"I grew up in Kyrgyzstan, but my family moved to St. Petersburg, Russia at a young age looking for a better life for us.
"I have always wanted to achieve my goal of helping my family out of the tougher times they had back in the day."
As a child there was always something missing from the young man's life. With his parents seeking for a better future for their child it was the boxing gym where Bivol found what it was that he was looking for.
"The first time I came into the boxing gym I really liked that everybody there was together as one and everybody supported each other.
"The atmosphere was very charged and positive, it was the type of atmosphere that I was missing at that time and that I enjoyed being a part of."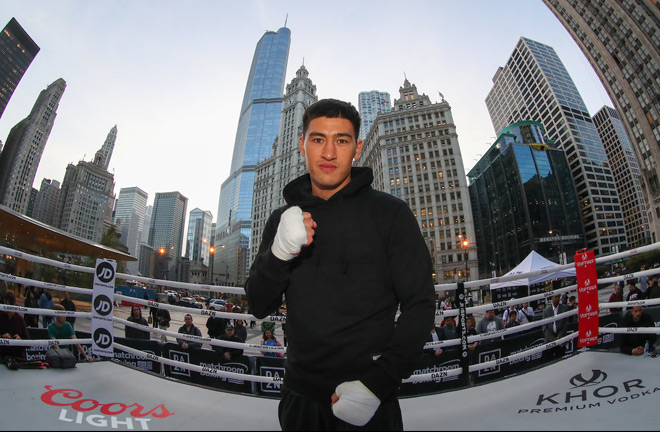 The light heavyweight revels in competition. The deep stare into his foe's soul is one that the Russian savours, reading his every thought, as if he was telepathic.
"I really like the competitive nature of boxing and looking into the eyes of my opponent and seeing how his confidence changes as the fight goes on."
Dmitry excels in the fistic sport, was it a natural ability? Maybe, or is it because the champion knows how hard it is to succeed in boxing which has led him to show the sport the respect it deserves?
"I always had respect for boxing, because to be good, you really need to have a complete set of qualities and the better you are in all of these aspects or qualities the better and more successful you are as a boxer.
"Being good in just one or two aspects is usually not enough, you need to be a multidimensional boxer to be successful.
"But overall, I just like to fight."
The rumour mill has circulated for a long while on social media linking Bivol to a move in weight class to super middleweight, with a possible Canelo Alvarez clash getting fans excited.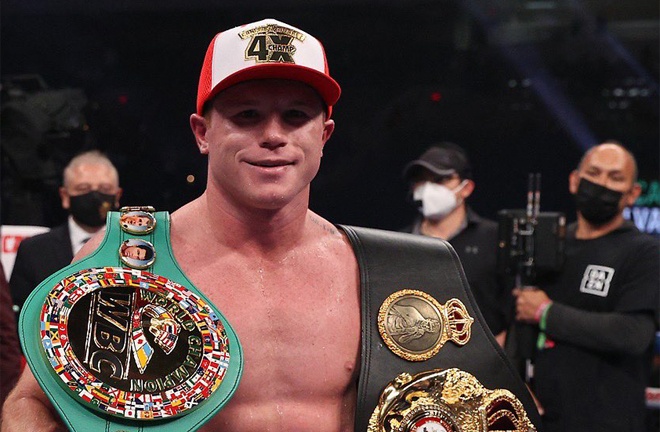 The fight many also want to see is an all-Russian unification bout against wrecking machine, Artur Beterbiev.
Bivol isn't ruling anyone out; "I am looking for the biggest challenges out there. I would fight either of these boxers if the opportunity arises.
"My weight category is 175, but I can always consider fights at 168 if they are exciting and make sense for my career and excite my fans."
However, more recently Eddie Hearn confirmed to proboxing-fans.com on Instagram live that Bivol is currently in negotiations with the British light heavyweight champion, Craig Richards.
Dmitry outlined his hopes for 2021 when speaking to us; "I am hoping to defend my title and move towards unification opportunities in my division!"