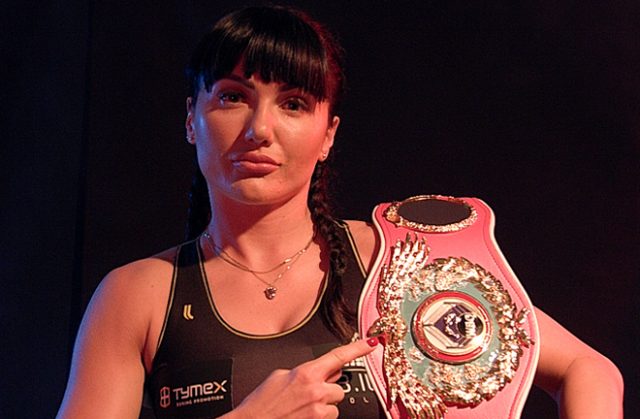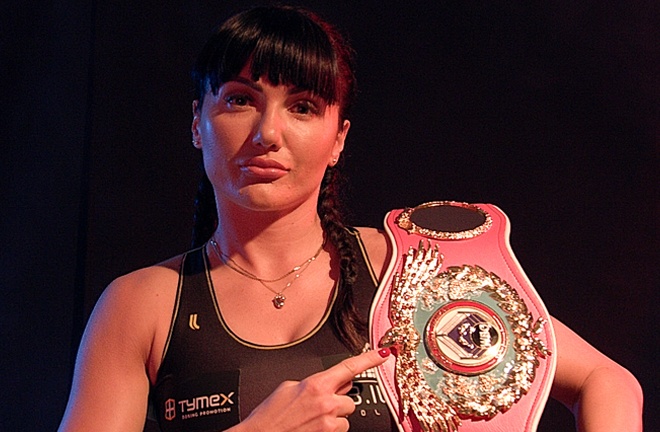 The social perception of a Princess is one of beauty, fairytale and the use of a softer touch of leadership alongside their impending marriage to a Prince. However, the slightest scratch on the surface of history reveals a very contrasting vision.
Wen Jiang, the Princess of the state of Qi slaughtered her own husband to secure the secret of an extra marital affair with her own brother.
Julia Agrippina was a violent Roman Princess who had all her love rivals brutally murdered to secure her own wealth and power. 
Current WBO Super Featherweight Champion, Ewa Brodnicka's (19-0) ring persona leans more towards the historical facts than that of children's books.
"Mikaela Mayer is a good technical boxer with a very strong physical condition. However, she does make big mistakes! I'm going to take full advantage of this on Saturday night, fans can expect a sharp match from me."
A sure statement from Ewa Brodnicka in an exclusive interview with proboxing-fans.com ahead of her title defence against Mikaela Mayer (13-0) this Saturday in Las Vegas.
Saturday October 31st marks a big moment in Brodnicka's career. An American debut beckons after 19 professional bouts, all in her native Poland.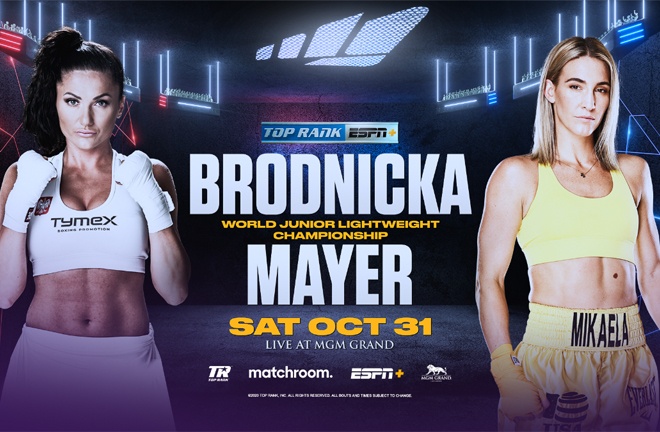 "This fight is part of a world class boxing event and the show is on a top-level promotion [Top Rank]. I'm only sorry that there will be no fans there!"
Growing up on the outskirts of Warsaw, there is much more to the story of Poland's premiere female boxer. Now 36-years-old, Ewa relived how this journey began.
"I remember how it all started very well! The first spar was a real fight! I fell in love with boxing from that very first step. I didn't start boxing until I was 21 years old, but before I practiced other sports like basketball, dancing, swimming and even downhill skiing.
"My parents were physical education teachers, and they were teaching me many different sports at school. I was always doing some sort of physical activity as a child."
Dancing and downhill skiing belong at the other end of the sporting spectrum compared to boxing. How did such a striking and well-read woman find herself in the boxing ring?
"I grew up among many brothers and cousins! I had to cope with them being boys. This upbringing shaped my character today. I actually started training accidentally! I was at one of the New Year's Eve parties in my town and I was attacked by a drunk guy. I defended myself and beat him up. I told my Dad this story and he took me straight to the boxing gym.
"Boxing takes up most of my life now. Outside of boxing I like to read psychology books, travel, walk with my three dogs and I like spending time with my friends. I also play the piano as an amateur. But it's always boxing that plays centre stage in my life."
Brodnicka continued to discuss the state of boxing in her homeland of Poland, swiftly moving on to proclaim her biggest inspiration in the sport.
"Boxing as well as other martial arts are very popular in Poland. But currently I'm the only Polish World Champion in professional boxing. I was inspired by Floyd Mayweather, such a great fighter! He has shown me how I can get to the top with hard work and dedication."
Ewa Brodnicka claimed the prize all fighters desire, winning her World Title in 2018 in the Polish town of Czestochowa over two years ago. A moment that has seemingly pushed this pugilist to go from princess to empress.
"I felt like anything was possible when I won the title, I felt that I had the whole world lying under my feet. On the other hand, it has been very hard work to keep the belt after all these years."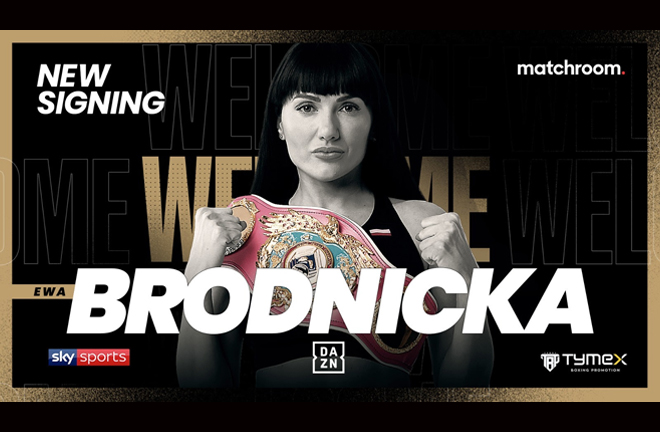 The recent actions of the WBO Super Featherweight champion appear to prove just that. Recently signing with Eddie Hearn and Matchroom combined with an American debut against Top Rank's potential 'Golden Goose' of female boxing, Brodnicka is running straight towards the legacy era of her career.
"Signing a co-promotional contract with such a large promotional group was a chance for me to develop. I am very happy with the cooperation. I would like to win more championship belts and to promote women's boxing around the world. I believe this partnership will allow me to do just that."
Little is known about Poland's Ewa Brodnicka until now. Her name has been a fixture on Boxrec's #1 chart for sometime, but footage is slightly hard to come by. Now flung into the limelight, it's time to see if Ewa Brodnicka can become the Queen of women's boxing.
By Adam Noble-Forcey
Follow Adam on Twitter @Adam4cSports