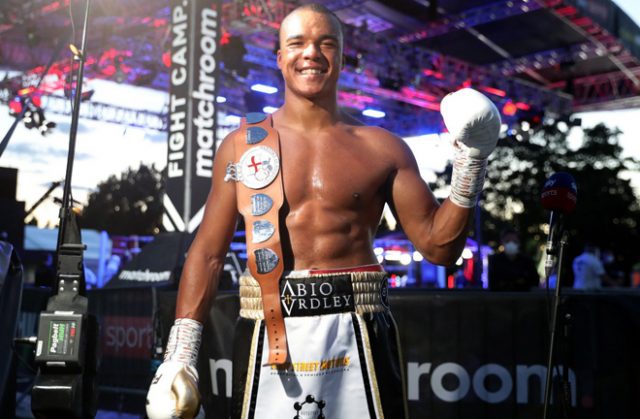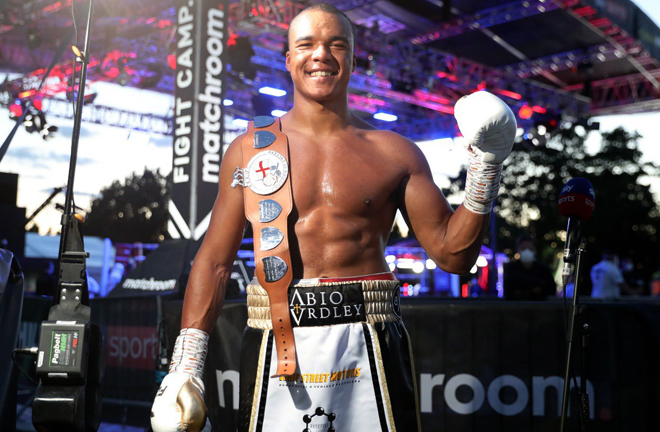 A bit of time spent speaking to Fabio Wardley leaves you wondering what really bothers him.
Talk to him about a fight week, a fight night, his boxing future and those moments of adversity that are still to arise and he'll respond in such a relaxed manner that you begin to ponder that surely something is bubbling under the surface.
It's not the case, however. And standing at six foot five inches and a fighting weight of 224lbs last time out suggests that no one in the real world would want to bother him or look to make a name for themselves at the hand of this professional boxer.
"It's just the mantra I live my life by," he tells proboxing-fans.com
"Just chill, be relaxed and take everything for what it is. Take it how it comes, try to not let anything get you too high or too low. My thing is to try and stay on as much of an even keel as I can and stay level with everything out there.
"You can manage and deal with stuff a lot better that way I find. If you psych yourself up too much, and then if you get down, it can really have an impact on you. I try not to run away with it too much, that's my plan."
One of the world's greatest ever Heavyweights and fellow Brit Lennox Lewis may or may not have said similar words in the past. But, he often portrayed himself as a man who perhaps lived by a similar mantra. "It's not rage that drives me, it's competition," he once said.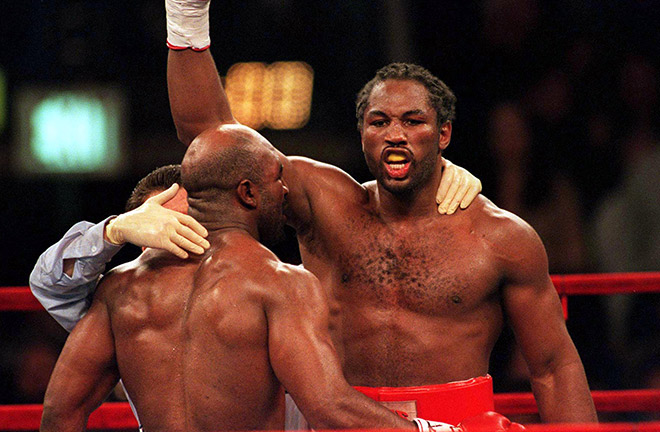 Having only had nine fights so far Fabio Wardley has yet to find himself some stiff competition but in due course that will come his way.
The 25-year-old from Ipswich has only fought beyond four rounds once since trading his nights competing on the white-collar circuit for the professional version in April 2017.
His latest victory, over Simon Vallily, never really looked in doubt on paper but there was an argument that he would maybe have to dig somewhere deep at some point for the vacant English Heavyweight title.
Valilly, a one-time Cruiserweight and 2010 Commonwealth Games Gold medallist said that the fight against Wardley would be his 'coming out party' after describing his career up until then as a "shambles".
"Sorry Fabio, but you're going to sleep mate," Valilly predicted.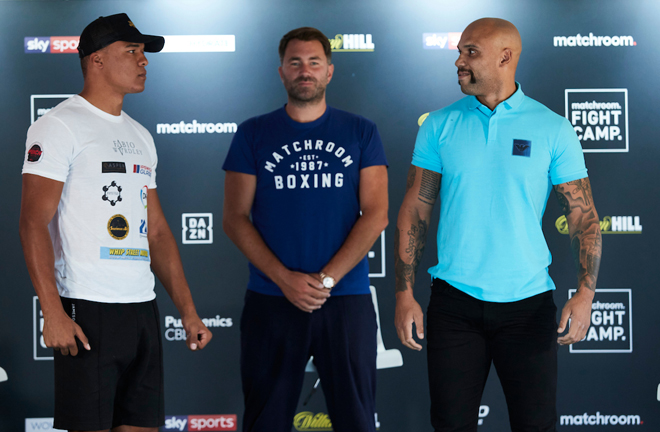 The fight, which had a spot on the opening week of Matchroom's Fight Camp series, was over in the third round.
Wardley's jab, his movement, his reflexes and a left hand that kicked off an onslaught of unanswered punches that reached double figures was all she wrote for Valilly.
Referee Howard Foster had seen enough after just over a minute of round three.
"The outcome was what I expected," Wardley said, reviewing the victory. "I expected to win, I expected to finish him, maybe not so early, that wasn't necessarily the plan but I'm never going to grumble at an earlier stoppage than initially planned."
The week itself presented some unique challenges for Wardley as well as the rest of the fighters on the card and those involved with the unique promotion itself.
Everyone was in a bubble trying not to stand on each other's toes and once tested for Coronavirus you were back in your room trying not to clock watch but instead looking to fill your time until you could move around the area.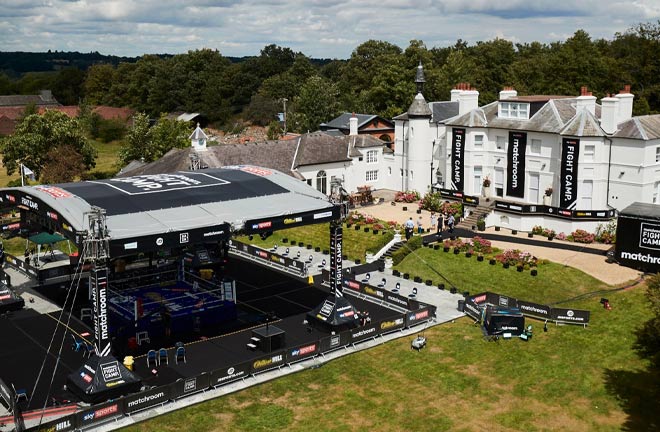 A bout of cabin fever hit Wardley, but his horizontal nature quickly adapted to his new surroundings and the strict rules in place.
"On a fight week I quite enjoy having my freedom and stretching them legs, going for them walks, being chilled and getting the air in but that was supplemented in different ways so it wasn't the end of the world.
"It was something completely new, something completely different and it was weird because we were all there, all so close and we were learning together because it was new for everyone especially the one I was on [which] was the first Fight Camp as well so that was almost a trial run for everything.
"Seeing what worked and what didn't work and seeing how it all came together so it was a very new and in the beginning a strange experience but once the first few days were over, we were all kind of settled in.
"It became a nice little, as it were, bubble but you were in your own boxing world where everything was just focussed on the show."
The new English Heavyweight champion now has a bit of a target on his back. His win has given some profile and enhanced his reputation thanks to the manner of victory and the environment where it occurred.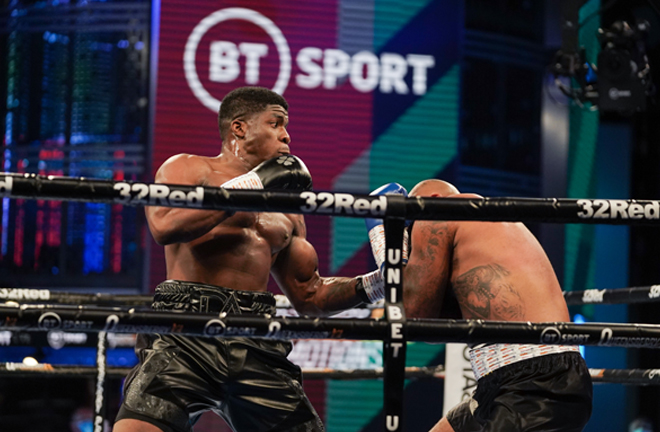 Fellow heavyweights such as Dave Allen and the inexperienced David Adeleye have been making their opinions of Wardley heard ensuring that their name and bank balance is in the running when Wardley needs an opponent next time out or in the future.
"It just comes with the territory," Wardley laughed.
"It's something I expect. This is just the start of it, there's going to be a lot more as my career progresses. I don't take it personally. I expect these people to say these things.
"If you're a boxer, at the end of the day I expect you to have that level of confidence in yourself and own ability. If you don't you're in the wrong game. I don't take it personally, it is what it is, they can do what they need to do to psyche themselves up, to hype themselves up and do whatever they need for whatever fight is coming or a potential bout with me.
"As anyone would see that's not my style. At no point in my career have I ever really named anyone in particular or anything like that. It's not something I do, it's not something I feel like I need to do but if they do it's fine it doesn't bother me. I completely expect it to come with it."
His rivals need to try fishing with some different different bait if they are going to reel him in.
Written by Shaun Brown
Follow Shaun on Twitter: @shaunrbrown